Wetherby Building Systems Ltd, a market leader in External Wall Insulation systems has teamed up to work with three other leading industry brands to unveil the TotalWall | Fire Tested System.
With extensive experience in creating the right façade solutions for a variety of build types, Wetherby is working with Frameclad, Kemwell and ROCKWOOL to deliver the TotalWall system. The TotalWall solution is a unique, fully engineered, certified and tested system for the building envelope.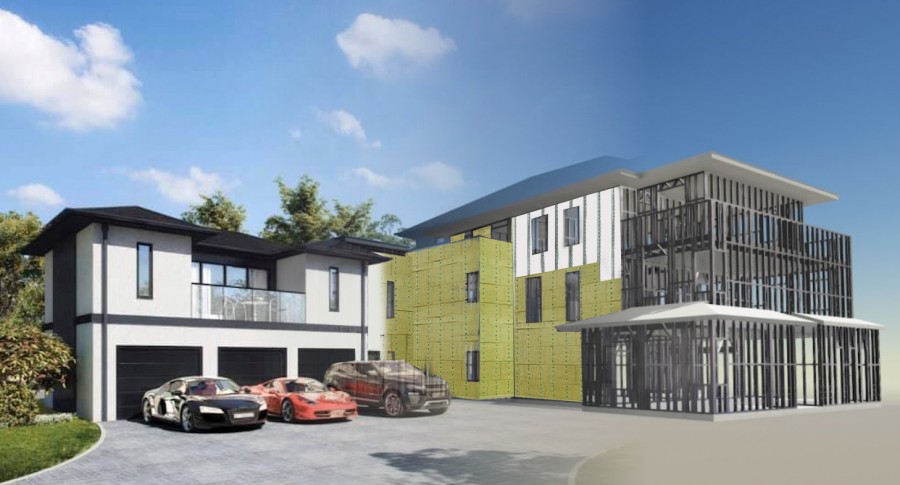 TotalWall provides a complete solution for specifiers, suitable for structural (load-bearing) and non-structural (infill) applications for a variety of markets. Supplying all components in one system, from the internal plasterboard and light gauge steel frame to the façade finish and everything in between.

The system benefits from being the only 'through wall' system on the market to undergo a 2-hour fire test both ways (from inside to out & outside to in). This thorough testing offers piece of mind to the specifiers, clients and occupants.
The steel frame and external wall system is also approved by the 60-year BOPAS assurance scheme, which means the system has a minimum life expectancy of 60 years for durability and maintenance.
For further information on the new TotalWall system, or any other products from Wetherby Building Systems, visit www.wbs-ltd.co.uk or call 01942 717100.