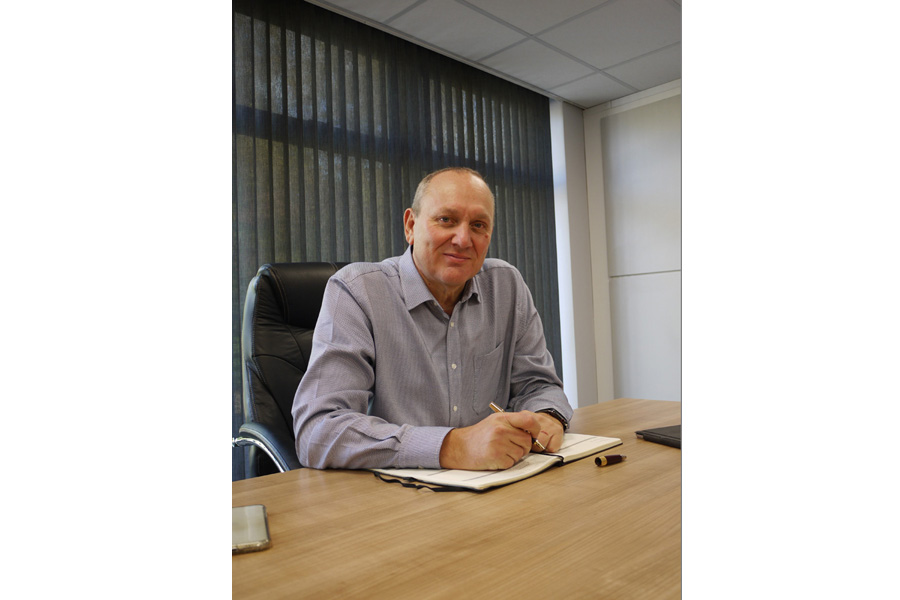 Leading door hardware and locking systems specialist, UAP, is set to start 2021 with a schedule of new product launches, international expansion and more stockholding than ever before thanks to strategic planning and investment to ensure the company can meet demand in the year ahead.
A leader in the sector celebrating 25 years in ironmongery and locking systems in 2021, UAP was quick to recognise the threat posed by COVID-19 and had begun to put measures in place to protect people and ensure operational continuity long before the start of the first lockdown. Thanks to the company's agile response, it has achieved record sales since September and has a clear growth strategy in place for 2021.
David Jennings, CEO of UAP explains: "We work closely with supply chain partners in China so we knew right at the beginning of the year that we needed to get ready for an extinction-level event. When I presented our business plan to staff in February it said one word: 'survive'.
"We've achieved the plan, in terms of both protecting our team and maintaining our commercial health, but we've also done much more than that. By responding quickly to changing public health and commercial conditions, leveraging our assets and focusing on continued innovation, we have put ourselves in the strongest possible position to drive growth in 2021 and offer the best possible service to our customers."
UAP began the process of enabling its team to work from home in February and revised its operations to allow uninterrupted dispatch of products on time, while introducing PPE, social distancing and team bubbles. The company procured its own PPE supplies to ensure all items meet high safety standards, and has been able to add the UAP Health Care Range to its existing door hardware, locking systems and locksmith machinery brands.
"Like most companies, we had no experience of running a business in a pandemic," David continues, "but, by putting people first and investing in adapting our operations we were able to remain a step ahead. Not only has there been high demand for our PPE supplies but we've been advising a number of our customers on Covid safety throughout 2020."
Tackling the safety, operational and commercial challenges of the pandemic was not UAP's only focus in 2020. With the business adapted to continue serving customers while keeping everyone safe, attention turned to new product development and security of supply.
David continues: "UAP has weathered two serious recessions before so we know that preparing for the recovery is critical and the only way to do that effectively is through investment. We also know that the pandemic, changes to the plating industry in China and Brexit are likely to affect supply chains as we begin 2021, so a key part of our investment has been in placing orders well ahead of time and increasing both our stockholding and warehouse capacity."
The company has already created an additional 25,000 sq ft of warehousing space on site at its Greater Manchester HQ, with an additional 35,000 fq ft due to be added to its assets in early 2021. It will begin the year with £8million of stock in the UK and its additional stock requirements for the first half of 2021 are already in production or en-route.
UAP will launch two new major product lines in Q1 2021, announce international expansion plans and extend its sales channels. It will also continue to grow by acquisition, with advanced talks already underway with two potential brands. The company predicts high demand across its Fullex, Firemongery, Intelligent Hardware, Locking Systems and Trade Locks brands and, with stockholding and supply chain certainty in place, it is ready to meet demand.
David adds: "Like everyone, we have been on a journey through the unknown in 2020 but, by leveraging our strengths, applying our knowledge and putting people first we're entering 2021 stronger than ever."