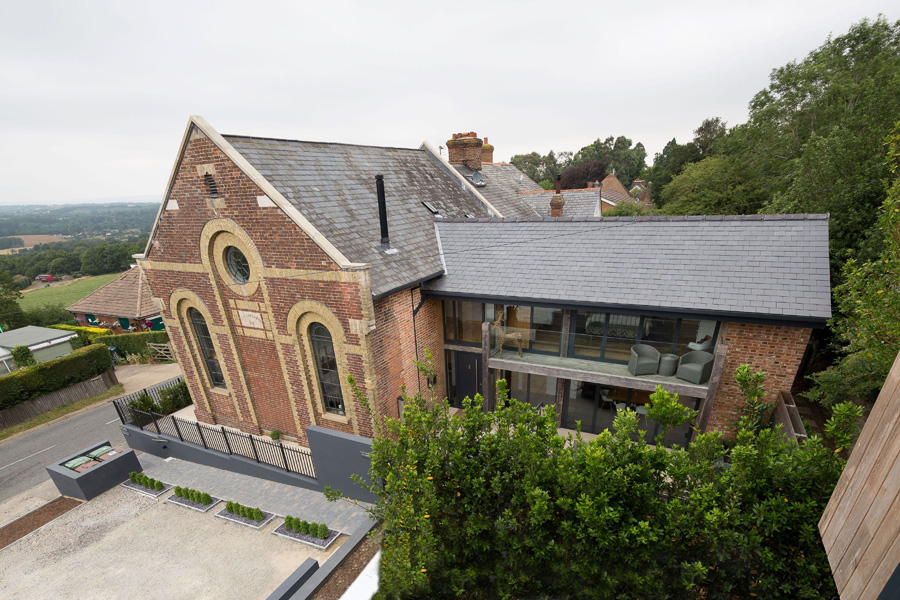 Marley Alutec, the UK's leading manufacturer of sustainable aluminium rainwater drainage and eaves solutions, is offering its RIBA-accredited CPD seminars online via Microsoft Teams.
Available now, the 40-minute seminars are free to book and ideal for architects and specifiers looking to maintain their professional accreditations and remain informed about the changes to the construction industry. The CPD is worth double points to RIBA Chartered Architects.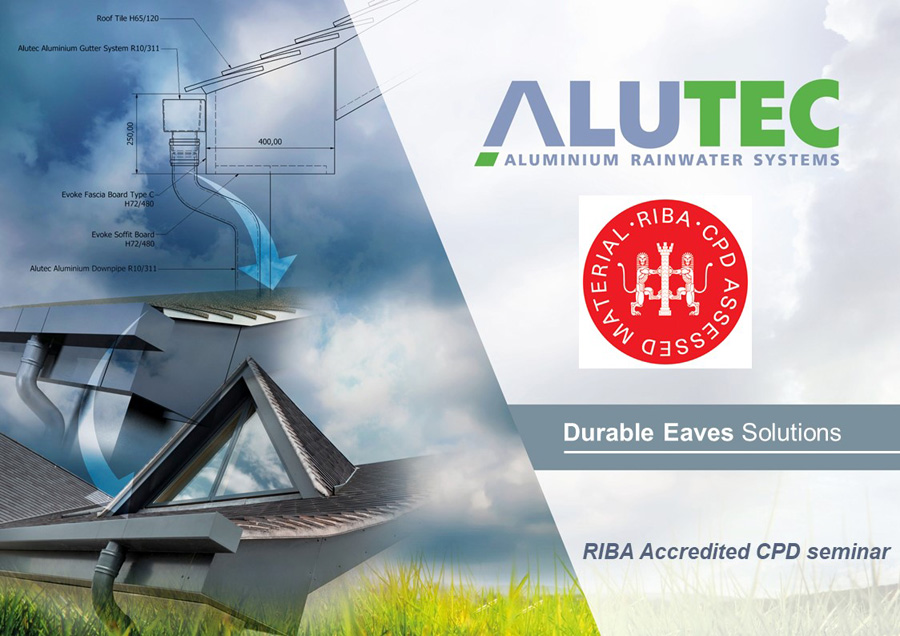 With experienced, knowledgeable presenters, Marley Alutec's concise CPD seminar covers the required topics under RIBA's core curriculum. The content includes: aluminium, sustainability and the environment, durability and design, fascia, soffit and coping systems, rainwater systems, as well as BIM, technical and installation support.
The interactive CPD also provides an opportunity for participants to ask questions about the current market and Marley Alutec's sustainable marine-grade aluminium product portfolio. Aluminium's popularity for external applications such as guttering can in part be attributed to its environmentally-friendly credentials. Infinitely recyclable without losing its quality, marine-grade aluminium provides architects and specifiers with a sustainable and durable solution that is suited to most buildings and structures.
Finally, there is also a chance to ask the experts about individual projects, taking advantage of their accumulated experience in the field of aluminium guttering and eaves solutions.
It is due to the ongoing coronavirus pandemic that the seminars will now take place online, ensuring the health and safety of both Marley Alutec employees and interested architectural practices.
Ivona Nicol, Marketing Communications Manager at Marley Alutec, commented: "We are committed to providing technical expertise to our customers wherever possible. By offering these RIBA-accredited seminars remotely, we can continue to supply architects and specifiers with all they need to know about our sustainable aluminium solutions, and how they can successfully integrate them into their specifications going forward."
For more information on Marley Alutec's online CPD seminars, please visit: https://www.marleyalutec.co.uk/resources/riba-cpd-seminar/
To book a remote CPD seminar, please call Marley Alutec on 01234 459438 or email projects@marleyalutec.co.uk.