Award winning Studio Moods is the off-the-shelf bespoke LVT solution from IVC Commercial, making one-off feature floors more affordable.
Using nine geometric shapes, including four new XL formats over the original collection, combined with wood, stone and colour looks, Studio Moods presents 107 off-the-shelf QuickShip patterns that make it fast and easy to select a floor personalised to your project. Alternatively, you can use the 69 building blocks used for all QuickShip patterns to create your own design or go completely bespoke across 160 looks from just 75m2.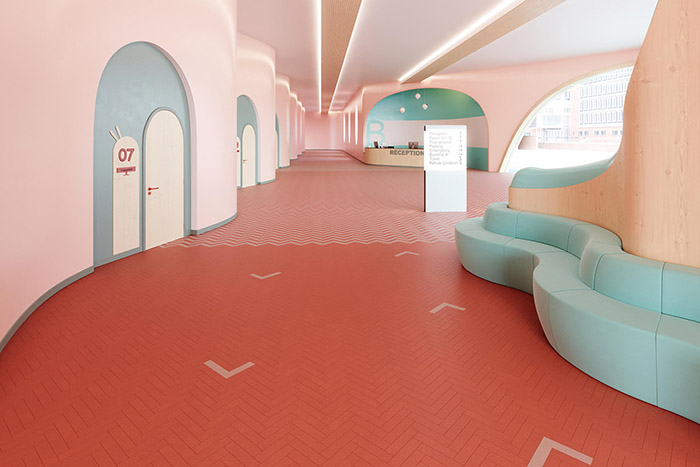 From classic chevron and herringbone in surprising stone effects, through to patterns involving multiple formats, Studio Moods is all about versatility and creativity. Wood combined with stone, giant hexagons in solid colours next to dark oak; this is an LVT collection that brings personality to workplace, retail, hospitality and leisure, PRS and PBSA projects.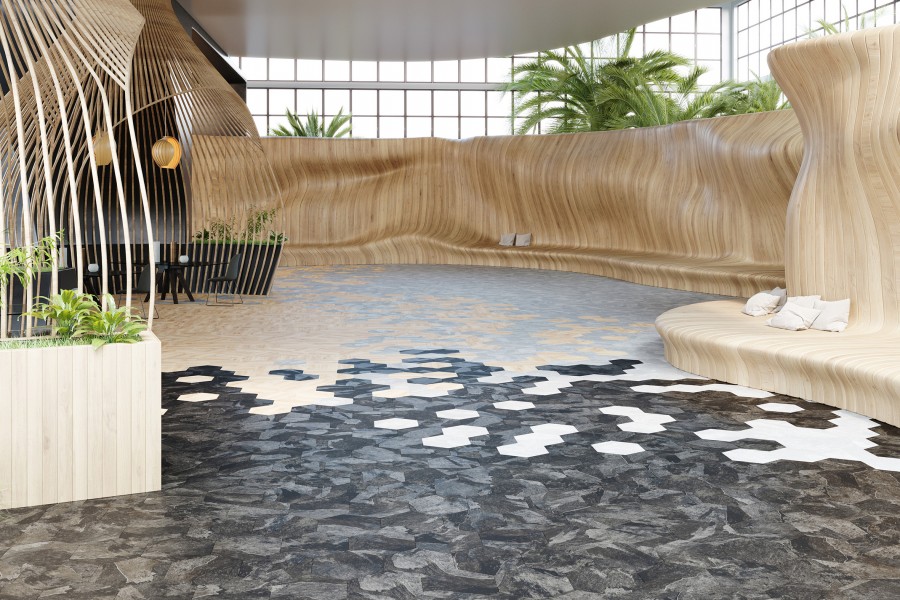 "The original Studio Moods collection has proved itself as the ideal solution for creating stunning feature areas in a wide variety of projects," says David Bigland, managing director, IVC Commercial. "Now with the new Studio Moods, we've refined the concept, so designers have access to a wider variety of patterns, bigger scale and new wood, colour and stone looks; all easily and quickly accessible from stock through our QuickShip programme."
Using IVC Commercial's 55 specification ensures that Studio performs wherever you choose to install it. Suitable for receptions, breakout zones and feature areas; as well as anywhere else that demands style and performance; the floor is durable and easy to maintain, efficiently made in Belgium using renewable energy and features 30% recycled content.
For further information, www.ivc-commercial.comwww.ivc-commercial.com