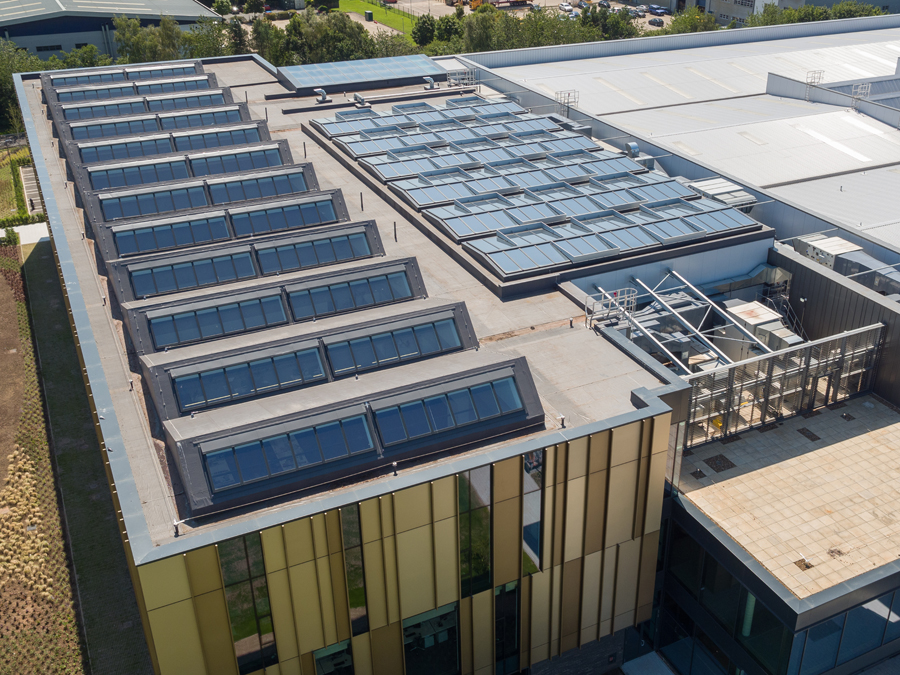 348 modules of the VELUX Modular Skylight system were installed as part of a new combined office and warehousing space for third generation fabric design company, ROMO Fabrics. The project saw VELUX Commercial work alongside Maber to create this vibrant new headquarters.
Designing for large atrium spans
With the VELUX Modular Skylight system, Maber were able to specify a modular skylight system which would be designed and prefabricated to the specific structural requirements of the site.
Leo Ward, Associate Director of Maber detailed: "One of the primary reasons that we went with VELUX Modular Skylights was to achieve the most light that we could get in the space, within a structural frame that has very large spans. The primary span of these skylights is approaching 6 metres and there are very few systems, if any, that could achieve those spans with such a light structure. Other reasons such as the speed that they could go in, as well as integration with blinds and opening systems also made it an incredibly appealing system to specify."
To find out more about this project read the full case study here.