The upkeep of the country's concrete-based transport infrastructure is crucial to our economic and social wellbeing. When roads, bridges, tunnels and the like remain closed for any length of time, the ensuing traffic delays can also have a detrimental effect on the environment due to stationery, emission-emitting vehicles. But as much of the aforementioned infrastructure is aged, periodical refurbishment is a necessity if it is to remain fit for vital purpose. Jamie Squires, Product Manager at global building products manufacturer Sika, looks at a repair and protection system which is considered a rapid, cost-effective, long-term alternative to traditional forms of concrete refurbishment.
In terms of deterioration in concrete, whether in the form of a bridge, high-rise building or marine-based structure, water ingress is a common cause. In addition to this, chloride contamination and carbonation of the concrete causes the reinforcing steel to corrode, resulting in the surface becoming spalled or cracked. If not diagnosed early enough and treated correctly, the structural integrity of the affected element could be put at risk – an unacceptable outcome for buildings in constant public use. Galvanic, sacrificial anodes represent an effective and sustainable long-term solution to the debilitating effects of chloride contamination, revolutionising the refurbishment of concrete that is integral to our daily lives.
Galvanic anodes can reduce the need for grit and water blasting methods in cleaning concrete reinforcement to a suitable surface standard. They are particularly suited to the repair of bridges and buildings in large suburban areas where carbonation is more prevalent. Indeed, where environmental and safety grounds play a significant role in deciding on an appropriate refurbishment solution, the anodes system scores highly over grit and water blasting.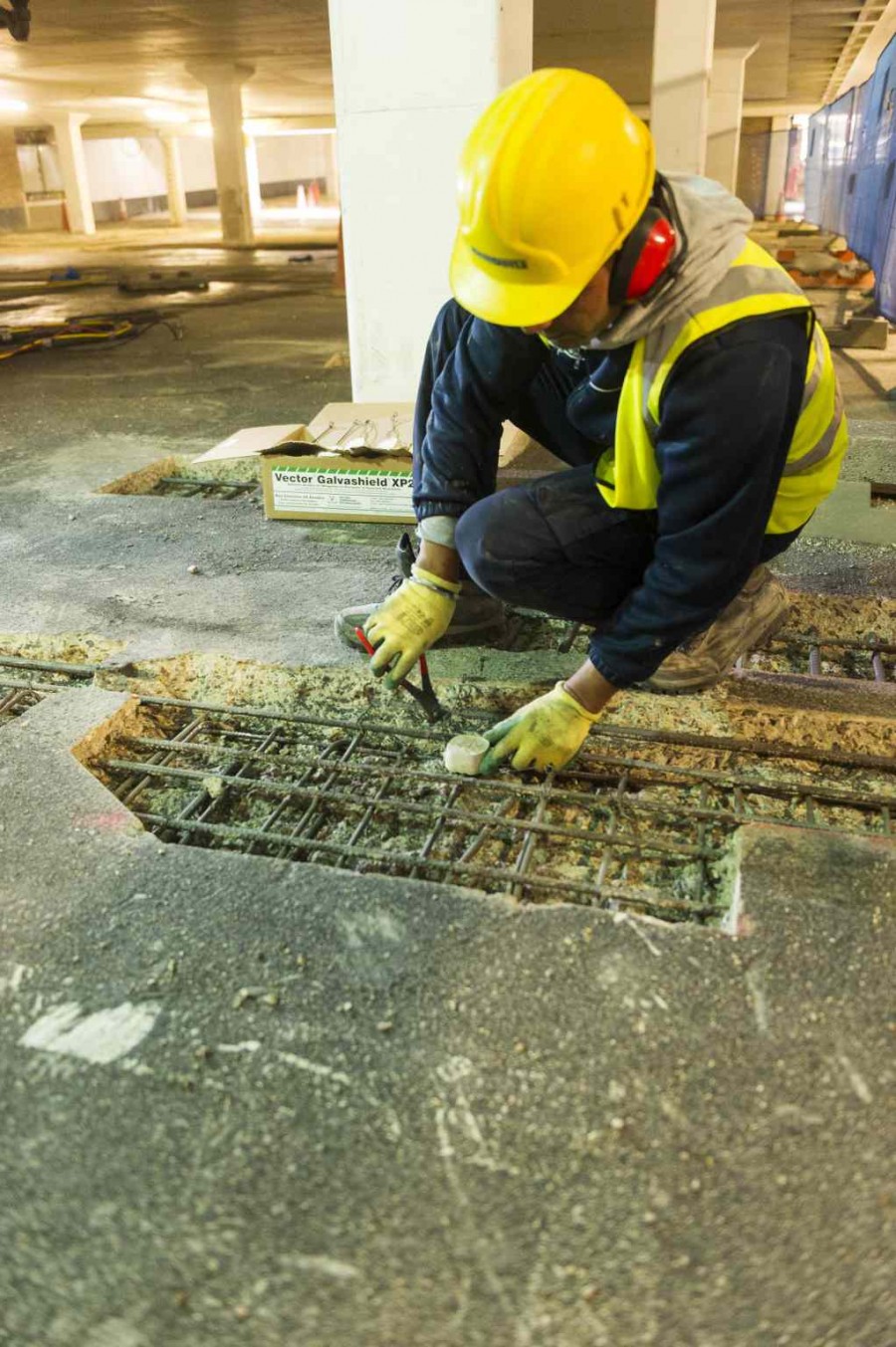 System in situ
Sika® Galvashield® galvanic, sacrificial anodes comprise a zinc core encased by a small, cementitious shell which can be installed within repair sites to prevent incipient anodes developing, or outside the repaired area to protect the reinforcement in chloride – infused concrete. The anode is quickly and easily fastened to exposed steel reinforcement in repair sites or cored and grouted holes within concrete, yet outside the repaired area. Once installed, the anode's zinc core corrodes sacrificially to protect the surrounding rebar.
Galvanic anodes offer a cost-effective alternative in the treatment of chloride-contaminated structures. Removing contaminated concrete requires a plethora of equipment, protection sheeting and expensive energy. There is also the question of sustainability.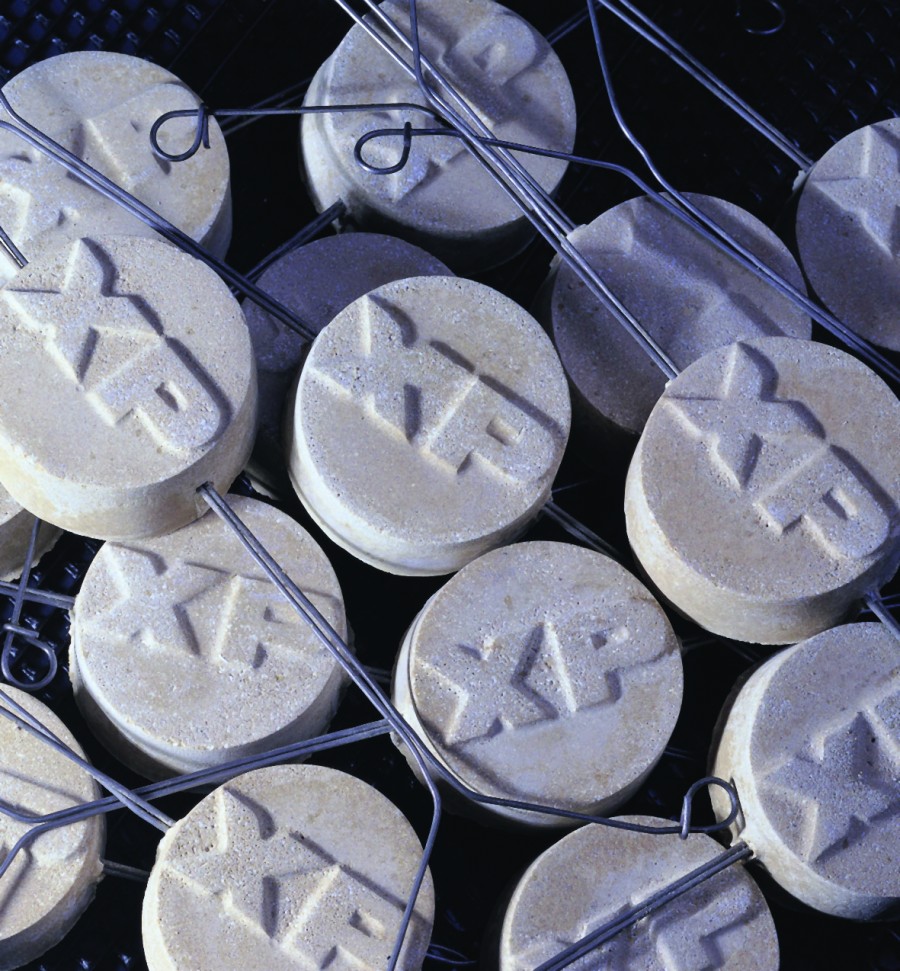 Future protection
Grit needs to be produced and later recycled, or disposed of as contaminated waste. With the galvanic, sacrificial anode system, the reinforcement can be hand or mechanically prepared by wire brush or abrasive paper. The corrosive damage doesn't have to be eradicated to the same level as if using grit or water-blasting, as the galvanic anode will control future corrosion. Although the installation process is relatively simple, approved training is required. As a manufacturer, Sika provides technique tuition in anode installation.
Like roads, rails, water and gas utilities, bridges are a vital part of the world's infrastructure. Therefore, no bridge should be too far in the search for a long-term, sustainable solution to a major cause of corrosion when it comes to the upkeep and repair of these fine, upstanding structures. With the galvanic sacrificial anode system, the answer is already here.