Hunter Douglas Architectural has won a prestigious international design prize for its innovative HeartFelt Baffles ceiling system.
The Red Dot award in the Product Design category comes just two years after the-then newly released HeartFelt modular felt ceiling was also recognised in the Red Dot Best of the Best awards.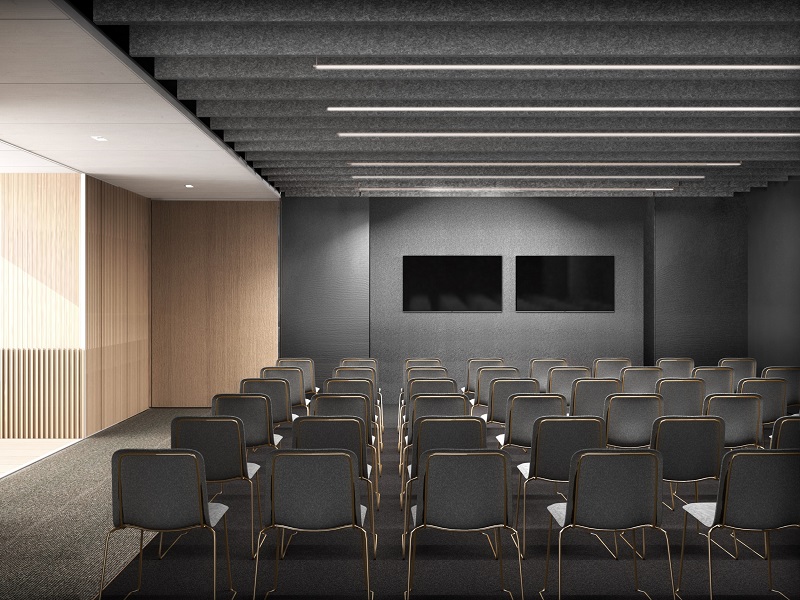 The Heartfelt baffle ceiling enables interior designers and architects to use the felt system in even more settings and it has been lauded for its simplicity, for the freedom it affords with shape and size, and for its ability to be able to be assembled and disassembled without the use of glue.
Like the ceilings and walls, lightweight HeartFelt baffles are made from non-woven thermoformed PES fibres and are FR tested to B-S1, d0. Because the fibres are 100% recyclable, they have C2C Bronze certificate from the Cradle to Cradle Products Innovation Institute
HeartFelt's excellent acoustic properties also remain unchanged, with ceiling absorption values (αw) achieving between 0.45 and 0.70.