New for 2020, CTD Architectural Tiles has introduced four new Leisure Pool collections to its growing portfolio. Specially suited to exterior and interior swimming pool environments, each of the collections boasts superior technical and design qualities, delivering the very best surface solution both practically and aesthetically. From natural stone-effect finishes to imitation wood designs, each of the new Leisure Pool collections are guaranteed to help architects, interior designers, developers and specification professionals deliver on any manner of swimming pool project brief.
ALBAROC
Inspired by the hard dolomite stone found on the Mediterranean coast, Albaroc is available in three natural stone-effect colours and two different surface finishes. With a full range of complementary stair treads, risers and strips, this collection is ideal for creating a fully cohesive, effortlessly classic look in exterior and interior spaces of all sizes.
NATURA
Offering the warmth and beauty of real wood, the Natura collection of wood-effect exterior tiles will bring a refined finishing touch to any outdoor swimming pool scheme. Available in three different light, mid and dark wood tones, the collection is comprised of matching edge profile and angle pieces for swimming pools with skimmer systems and boasts an anti-slip finish of R11C Class for total safety.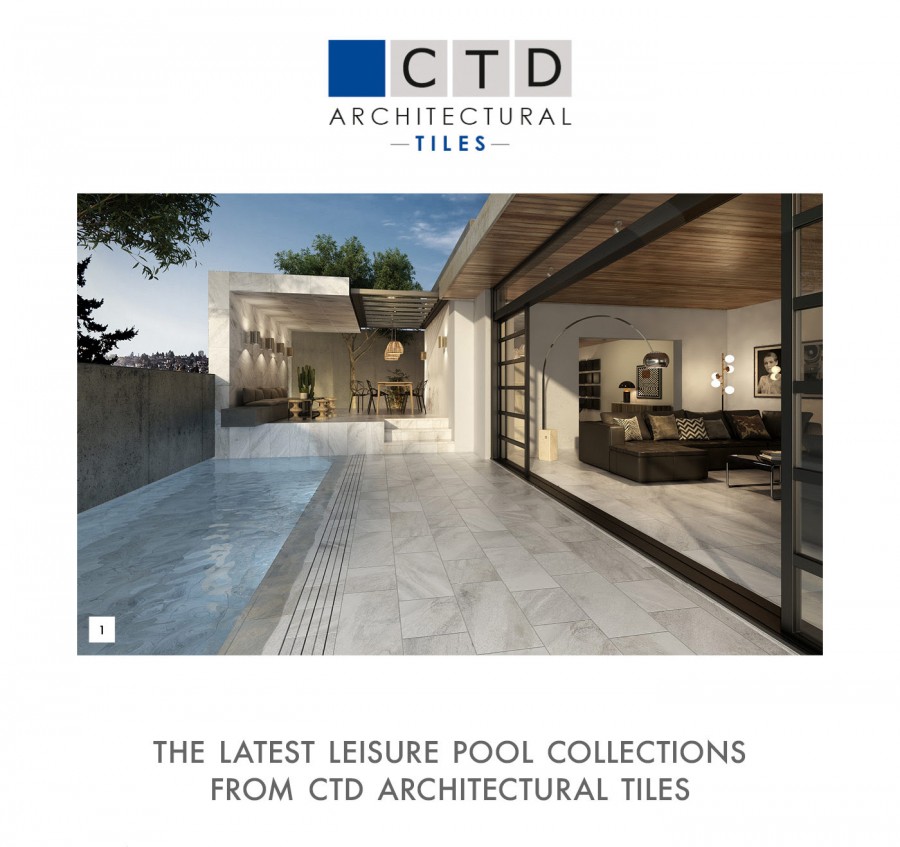 PETRA
A range that exudes a classic appeal, Petra brings together the beauty of natural stone with the added benefits of an anti-slip Class C porcelain surface. With a choice of three different colours, Petra provides a stunning solution to create a fully cohesive scheme, from swimming pool surround to outdoor patio flooring.
ROCA POLAR
Reproducing the exquisite characteristic features of natural quartzite stone, Roca Polar is an exceptionally beautiful collection. Available in either a matt or structured finish, the simple yet elegant tile is ideal for those looking to create a luxurious space and comes complete with corresponding pool edge and stair fitting pieces and corners for a truly unified scheme.
Part of the Saint-Gobain family, CTD Architectural Tiles specialises in the supply of high quality ceramic tile finishes and tiling solutions across all sectors in the UK commercial specification market. With clients in a variety of sectors including the leisure, retail, hospitality industries, CTD Architectural Tiles is committed to bringing customers the latest innovations in product and in service. With unparalleled expertise and technical knowledge, the team works with industry leading, innovative manufacturers to offer a complete portfolio of ceramic and porcelain tile ranges to suit the architect, interior designer, developer and specification professional.
-
CTD Architectural Tiles
www.ctdarchitecturaltiles.co.uk
0800 021 4835