Sapphire's Glide-OnTM Cassette® balcony system has risen to the logistical and timescale challenges posed by Kennet House, an office-to-residential refurbishment by Crest Nicholson on the river Kennet in Reading. Surrounded by the river on two sides, the building's location was a major challenge. Also, because the project was a refurbishment of an office building, anchors needed to be fixed to the existing slab, rather than cast-in. This meant ensuring balcony rigidity while the slab strength was uncertain.
The programme by the time balcony install was required was another challenge. Timescales were particularly tight due to delays by other trades elsewhere in the build, leaving only one day for balconies to be installed before residents moved in the following day. Post-fixed brackets were chosen to connect Sapphire's innovative 1-piece arms to the existing slab. These allowed the Glide-OnTM Cassette® to be installed quickly and easily, while keeping deflection to a minimum.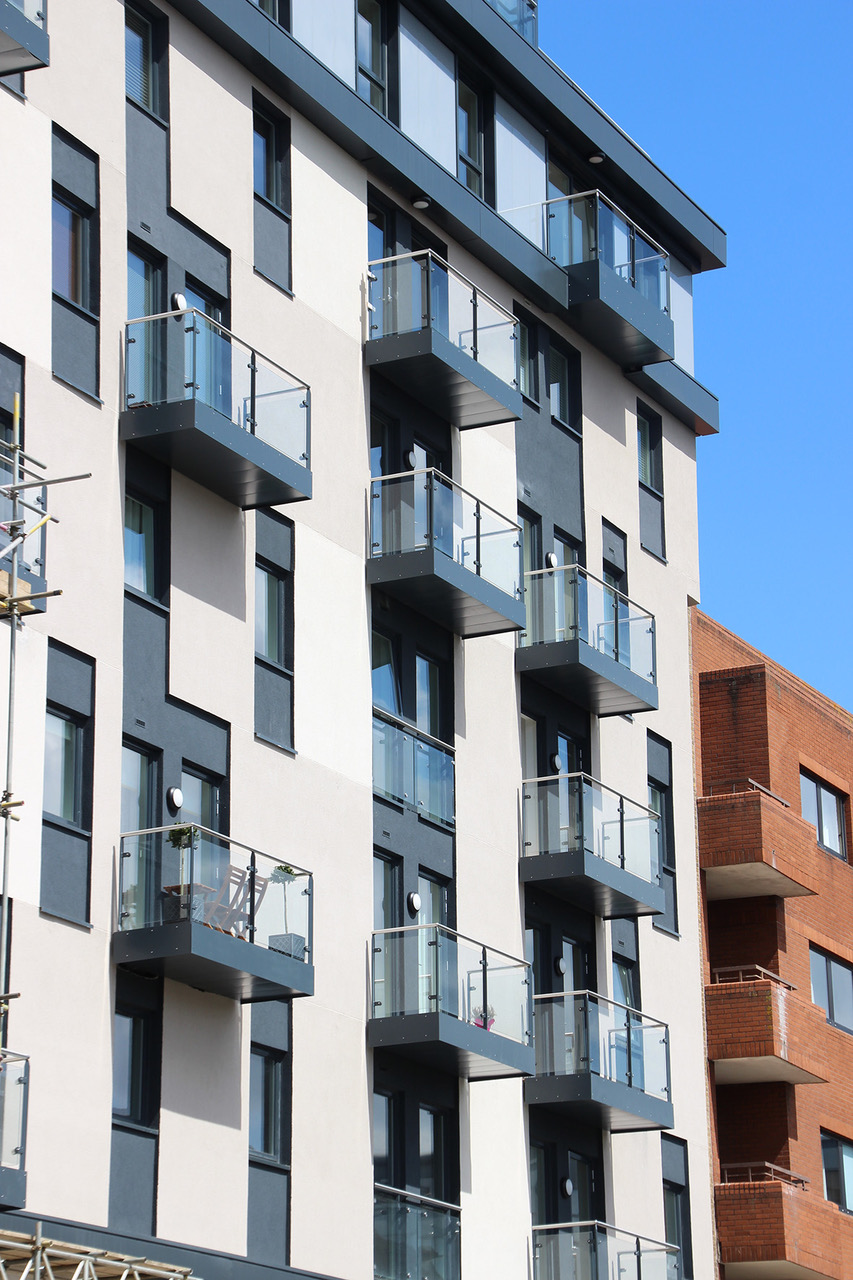 To meet the extremely tight deadline installers worked into the evening to ensure the apartments would be ready for occupation. This was possible thanks to the innovative design of Sapphire's modular Glide-OnTM Cassette® balconies and offsite manufacture.
The logistical complications of the river Kennet on two sides of the building was overcome by a carefully planned delivery schedule. In addition, all balconies were delivered to site prefinished, minimising the need for on-site labour prior to install.
For more information please visit www.sapphire.eu.com