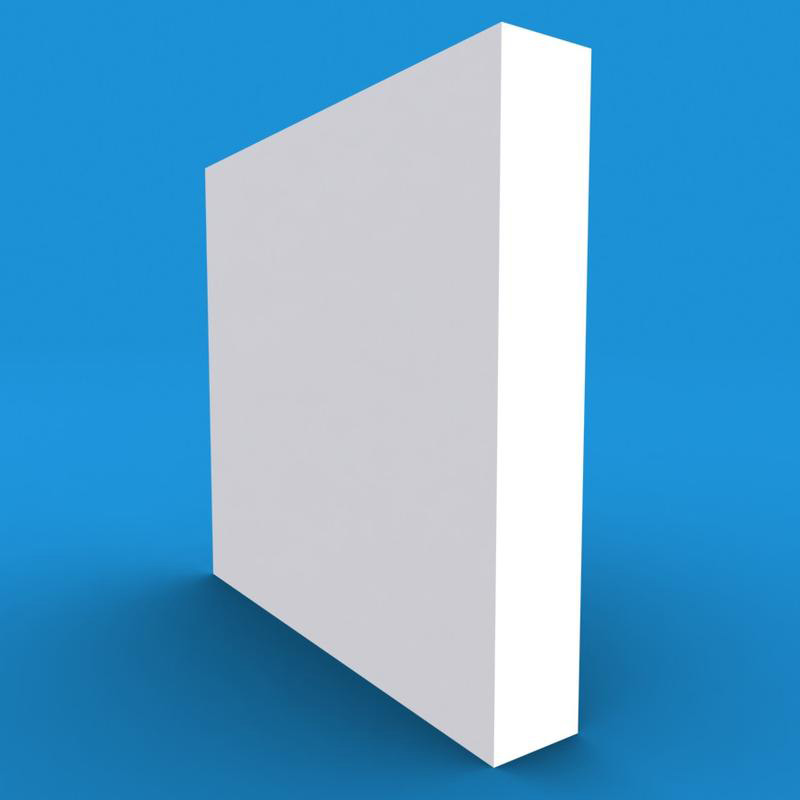 Anyone looking to achieve a modern look in their home's interior décor should consider square skirting boards. Not only are square skirting boards aesthetically pleasing but they are also incredibly functional.
If you are looking to achieve the perfect contemporary style for your home or office, why not consider square skirting and architrave from Metres Direct.
Metres Direct manufactures a range of square skirting boards and they are available in MDF or Oak as standard.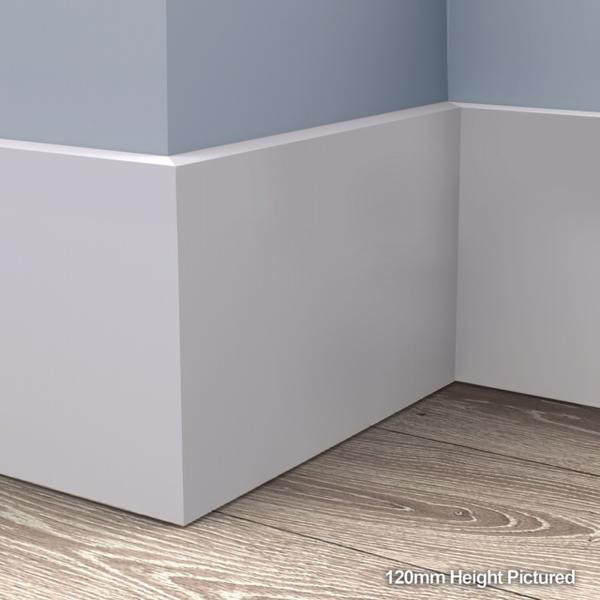 Available primed or unprimed, these skirting boards have perfectly square edges and provide the ultimate in contemporary styling.
With a range of depths and heights available and the option to include a rebate for hiding cables and/or pipes or even for covering existing skirting boards, there is something for every modern home.
Sizes Available:
Depths: 15mm, 18mm and 25mm
Heights: 60mm, 70mm, 95mm, 120mm, 145mm, 170mm, 195mm, 220mm, 250mm
Metres Direct are a UK manufacturer based in Warwickshire and all skirting boards are manufactured in house. If you prefer extra detailing there are a range of styles available for our modern and traditional styles.
For an even more contemporary look why not choose from our straight cut grooves or v-groove cut skirting options?
All of our MDF skirting is high quality, moisture resistant and defect free and we have some of the most competitive prices on the market. We also have no minimum spend unlike many of our competitors.
We have over 60 styles of MDF and over 60 styles of oak skirting options for you to choose from and can also match each style to a matching architrave. If we don't have what you are looking for we can even create bespoke styles for you as we cut all our boards at our Warwickshire base.
We ship right across the UK and can deliver within 2-5 working days.
Reach us today by visiting our website, calling us or emailing us.
Link to Square Skirting Board Page: https://metresdirect.co.uk/products/square-mdf-skirting-board
Email: sales@metresdirect.co.uk