Last year, leading washroom designer and manufacturer, Washroom Washroom, enjoyed its eighteenth consecutive year of growth, achieving its biggest single year-on-year increase in turnover - up 30.5 percent on 2018's previous record.
It was a hugely successful year for the whole Washroom Group, which comprises bespoke joinery company, Cre8 Joinery Solutions and its all-new turnkey division, WeIntegr8, as well as Washroom Washroom. For the first time, turnover from 2019 was split almost equally between both the washroom and joinery divisions, with the team carrying out more projects involving both joinery and washroom requirements in the last 12 months.
As well as completing more projects than ever before, last year the company also undertook an extensive refurbishment programme to extend its factory and increase its in-house manufacturing capability by around 20 per cent. The new factory space is fully functional and the final touches are being put to the new office space, which once complete, will provide plenty of workspace to house 65 designers, project managers, and support staff with room to grow in the future.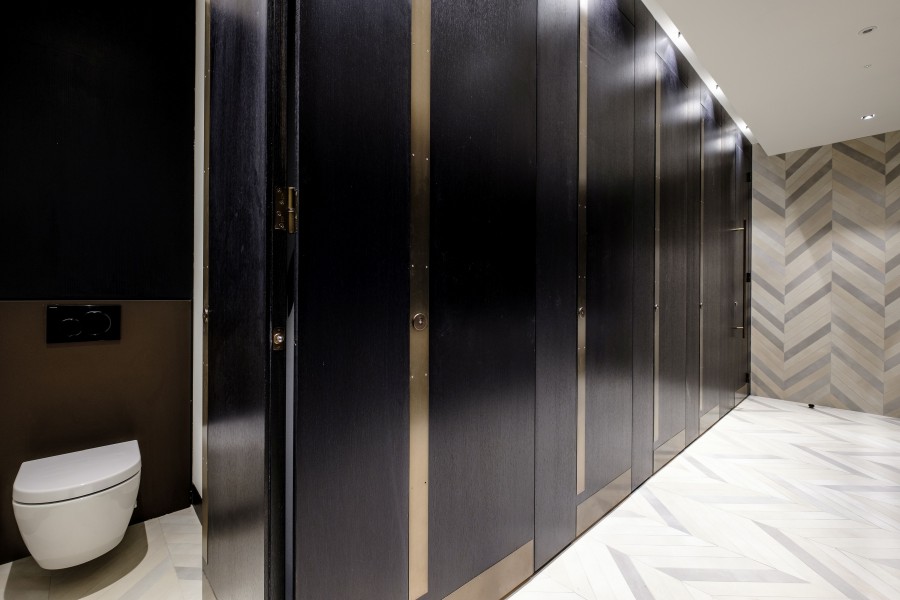 Trevor Bowers, director at Washroom Washroom said: "We're really proud of our in-house manufacturing facility – it's something which I believe sets us apart and allows us to provide a truly responsive and bespoke service to our clients. We've continually invested in our staff, factory equipment as well as our range over the years and it's this approach, I believe, that has driven our growth at the rate we've seen.
"Last year we worked more closely than ever with our joinery company, Cre8, and we completed some stunning projects together. We're aiming for an even bigger year this year and with new state-of-the-art machinery and a larger production facility, along with our newly launched turnkey solutions division, WeIntegr8, we're well placed to take on even the most complex projects this year."
To find out more about the range of products and services offered by Washroom Washroom, please visit www.washroom.co.uk, call 0800 999 8888 or email info@washroom.co.uk.