wedi is already renowned for its close cooperation with installers, contractors and architects whose feedback is the main driving force behind wedi's product innovations. There is nothing more valuable than an honest relationship with one's clientele. A good example of this is the wedi Top Line.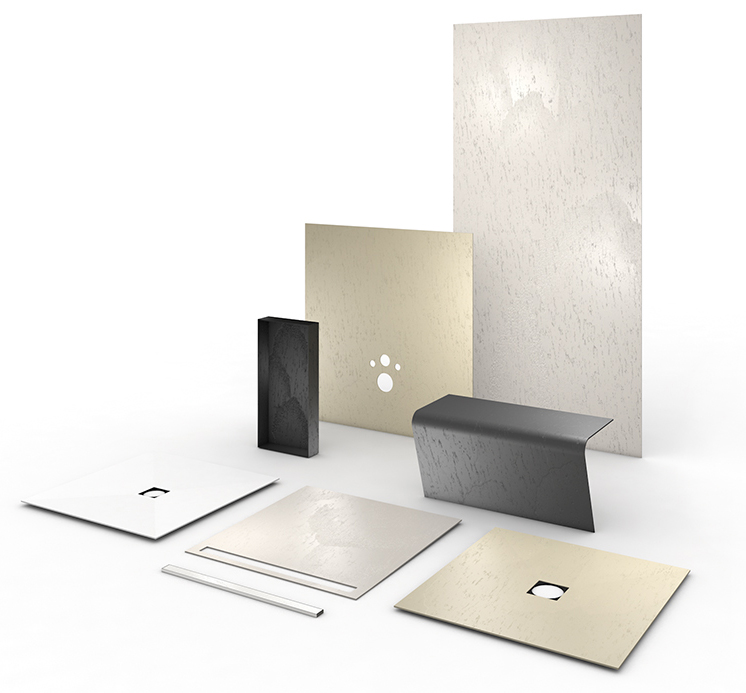 The product line is already established on the market by a range of Fundo Top surfaces perfectly matched to wedi Fundo shower elements Primo, Plano and Riolito neo and a range of wedi Top Wall design surfaces for the cladding of walls and other vertical surfaces.
Answering the market's demand, wedi expands the line further in 2020: new pre-formed surface solutions are added to match wedi functional design elements such as the wedi Sanoasa bench 3, wedi I-Board or wedi Sanwell Niches.
wedi Top Line owes its modern design to its seamless nature, organic feel and natural colours. In 2020, on top of the existing colours - homogeneous pure white (perfect match to white ceramic sanitary ware), natural stone look carbon black and stone grey – two additional textured shades with natural stone look, sahara beige and concrete grey, are introduced into all ranges.
Limitless creativity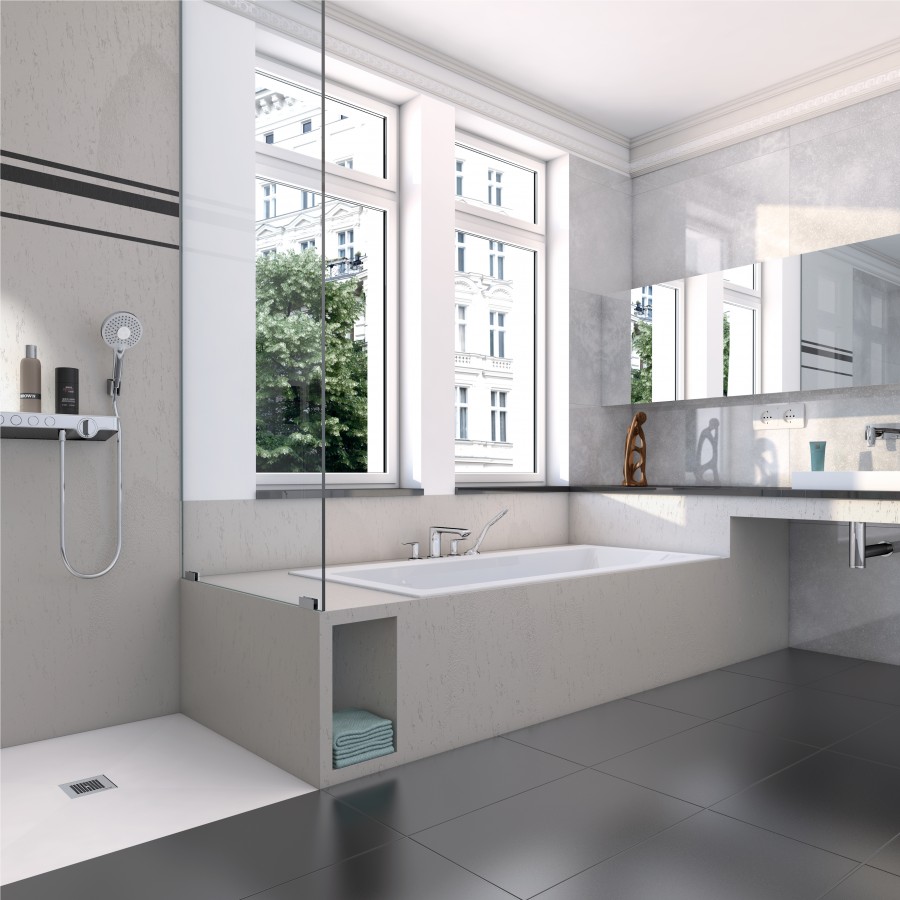 Thanks to the special material properties, all design surfaces are quick and easy to install, can be cut simply by using a standard hand tool and are equally suitable for new builds, renovations and modernisations. Thanks to the natural colours, all colour combinations result in a sophisticated finish and large format wedi Top Wall surfaces can also be cut into desired shapes and then various colours arranged to create characteristic patterns in a blink of an eye.
Health, safety and comfort.
The absence of grout lines does not only enhance the design of the bathroom/shower but also makes for easy maintenance promoting hygiene around the whole bathroom. What's more, all products in the wedi Top Line have antibacterial surfaces ensuring that 99% of germs are killed every 24 hours. In the shower, wedi Fundo Top surfaces offer medium (homogeneous pure white) to high (natural stone look variants) slip-resistance in accordance with DIN 51097 and are also wheelchair accessible. All surfaces are warm to touch compared to tiles and thanks to their low heat conductivity, they enhance the insulation properties of backing wedi elements even further (<0.036WmK).

Technology and design from one manufacturer.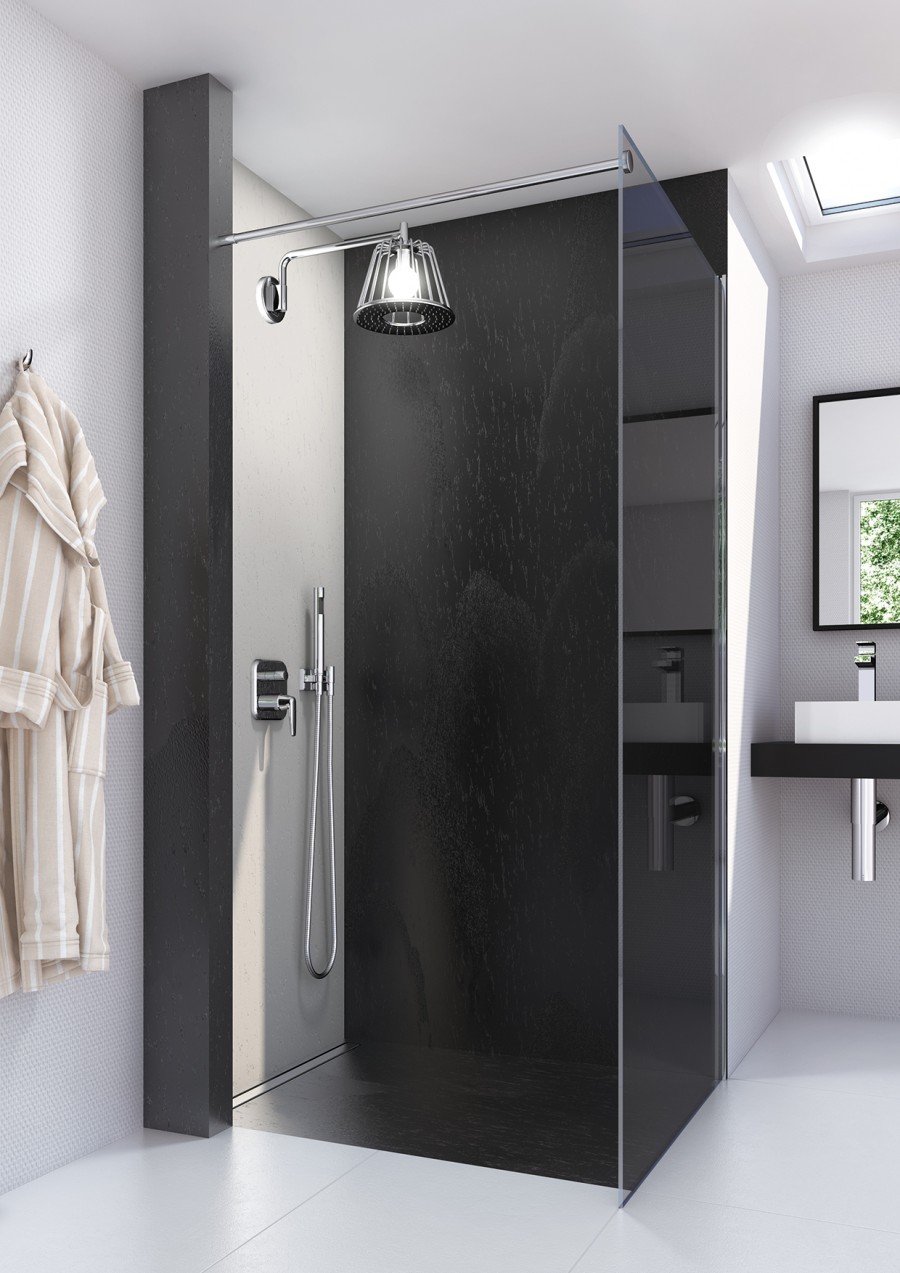 Choosing the right products and/or systems usually involves many suppliers in the planning of bathroom projects. Whilst the choice is abundant, the question that often arises is: are the solutions technically compatible and do they fit together visually? wedi already offers all of the technical components for designing and sealing bathrooms and wet rooms - wedi Top Line adds the design aspect to the technology.
Thanks to complete system solutions wedi offers for designing the entire bathroom, clients no longer need to go through different catalogues and make many phone calls to ensure compatibility of products of different brands.
A complete bathroom/wet room from a single source – with a system guarantee of at least 10 years giving long-lasting peace of mind for architects, planners, installers and end-users alike.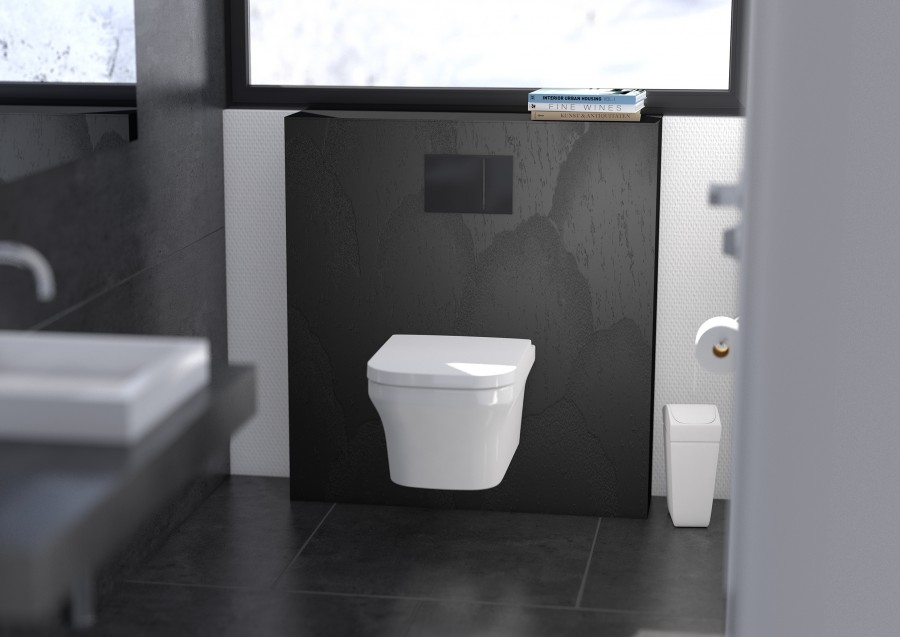 For more information please call 0161 864 2336, email enquiries@wedi.co.uk or visit www.wedi.co.uk.