UNILIN, division panels, focuses on three key trend shades of neutrals in its Evola range.
Silencing the critics that labelled blush as a one hit wonder and overnight fad, the warm neutrals of pink shades continue to endure with a new generation of admirers. With the popularity of pink tones, UNILIN division panels, has added three new colour options to its already extensive UNILIN Evola range.
Blush's mature take on primary pink roots provides a grownup option that has inspired household, hospitality and commercial interiors. Its success can be attributed to creating another option to plain neutral palettes that had been founded in the greige or off whites of the last 20 years. Rather than the make do magnolias of yesteryear, blush provides a refreshing spectrum. Not surprisingly, when blush was unveiled as a Pantone colour trend it partnered Serenity, a soft evening blue and collectively they were known as the "genderfull" palette of 2016.
From India Magdavis' The Gallery, Sketch to the cinematic pinks of The Grand Budapest Hotel by Wes Anderson, blush was not quiet in solidifying itself in a plethora of Instagram moments. This wider and common place acceptance of blush has shown in its thorough penetration of interiors, social and cultural platforms.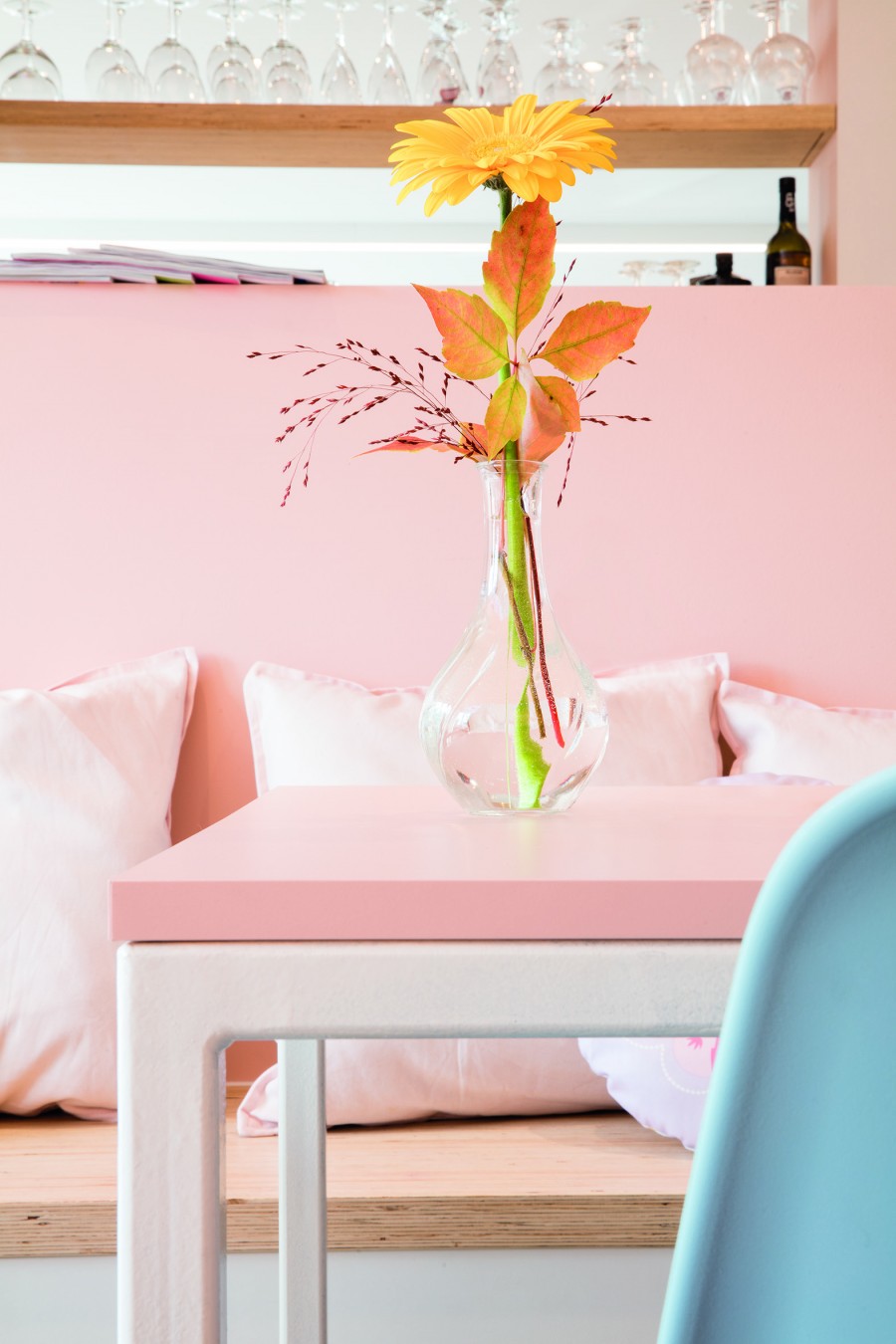 Sofie Coulier, UNILIN, division panels: "Our Evola range is founded on providing original colours and surface interests that tap into the inspired creative platforms of fashion, art and popular culture. Nobody has escaped the emergence of blush and using our advanced technology and manufacturing processes, we've been able to bring the shade in three new on-trend, high-end finishes."
Tanned Peach adds a warmer hint while Lime Blush uses a textural Stucco effect plaster finish. Completing the new colour range is Lychee with delicate soft pearl finish.
Scratch and stain-resistant, safe from fading and easy to wipe down. All Evola melamine-faced chipboard panels are made from 100% circular wood, including a minimum 85% recycled content.
Free A4 samples of all Evola decors can be ordered from the UNILIN, division panels website.
For more information; unilinpanels.com, info.panels@unilin.com