Leading paint brand Crown Trade has extended its popular water-based Fastflow Quick Dry range of trim products to offer even greater design flexibility and provide specifiers with a classic low-sheen eggshell finish.
As the latest addition to Crown Trade's popular Fastflow range, the new Fastflow Quick Dry Eggshell paint is suitable for both interior and exterior wood and metalwork, and is the ideal companion to heritage style design schemes in both new build and restoration projects.
Benefitting from Crown's advanced innovative Breatheasy® technology that has been used throughout the Fastflow range, the new water-based eggshell option's low-odour formulation lends itself perfectly for work on projects where disruption needs to be kept to a minimum such as education and healthcare facilities. The product's quick drying properties can also help reduce time and labour on site, allowing rooms to be reoccupied sooner.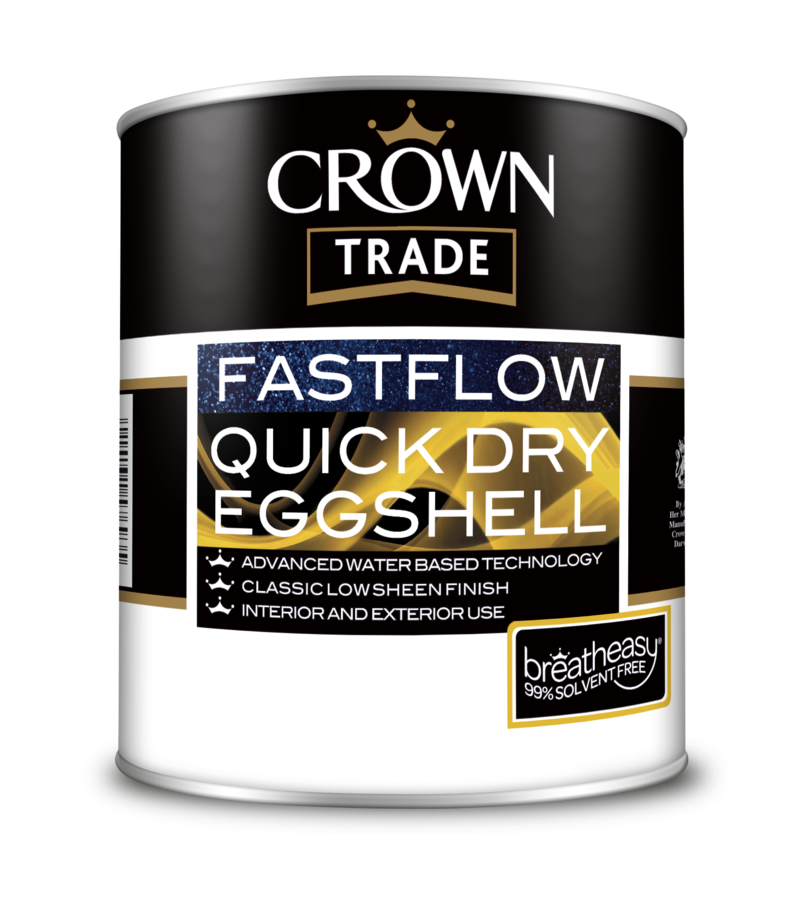 With the addition of a classic eggshell option, the Fastflow range now offers a comprehensive choice of finishes from the high-shine Fastflow Quick Dry Gloss to the contemporary mid-sheen look of Fastflow Quick Dry Satin. For best results, the range also includes an effective basecoat in the form of a high performance Quick Dry Primer Undercoat. Developed to offer the same application characteristics of a traditional undercoat, the water-based primer is the perfect partner with all products within the Fastflow range to help achieve a flawless finish every time.
For more information please visit www.crowntrade.co.uk, email Info@crowntrade.co.uk or call 0330 024 0297. You can also follow @CrownTradePaint on Twitter, CrownTradePaint on Facebook or Crown Paints on LinkedIn.