Protect your walls, door frames, counters and other surfaces in heavy traffic areas. Prevent wear and tear and damage
Manufactured from high quality polyethylene (PE).
Extremely shock resistant - long lifespan, excellent impact resistance
Easy installation - fit using conventional woodworking tools and normal woodworking screws
Low maintenance - easy to clean and resistant to grease and cleaning products. Does not absorb moisture and therefore has advantages in terms of hygiene compared with conventional materials such as wood
Ease of cleaning - supports the high hygiene requirements in medical facilities
Cold resistant down to -50° C - suitable for refrigerated rooms and cold storage
Grades available that are suitable for contact with food - in accordance with EU 10/2011 and FDA.
Low flammability - combustibility class B2 (DIN 4102)
Reliable protection for your walls - ensures rooms and corridors with heavy traffic are protected from damage by trolleys, chairs, pump trucks etc.
Silicone joint - if a silicone joint is required we are able to machine a rebate on bull nose wall protection strip or skirting
Custom colours and sizes – available on request. Minimum order quantities apply
Polystone® bull nose bump strip
H: 200mm W: 20mm L: 2000mm
Stock colour: graphite grey, similar to RAL7024
Standard lengths and colours available from stock.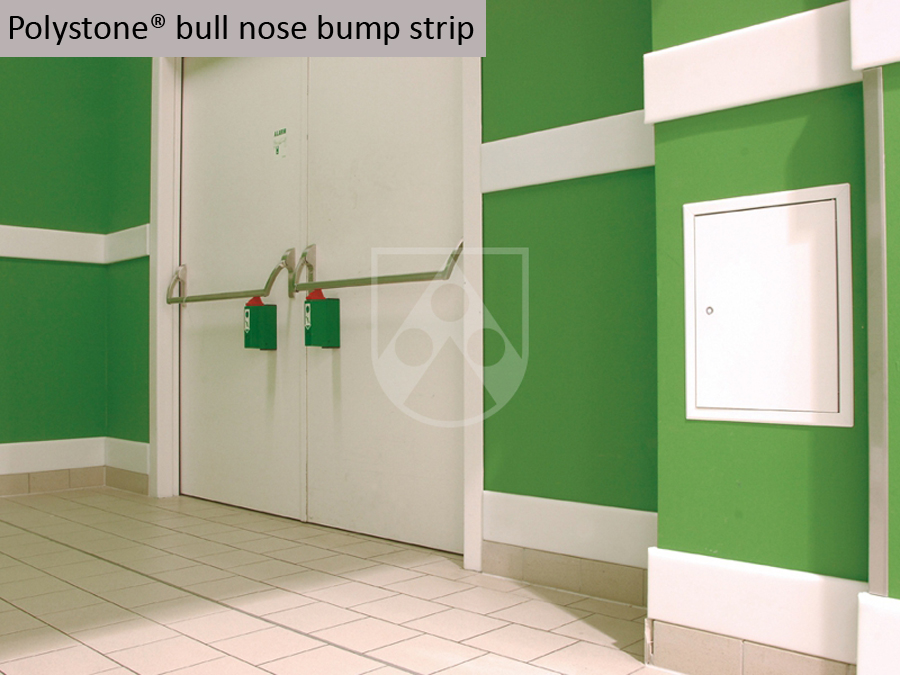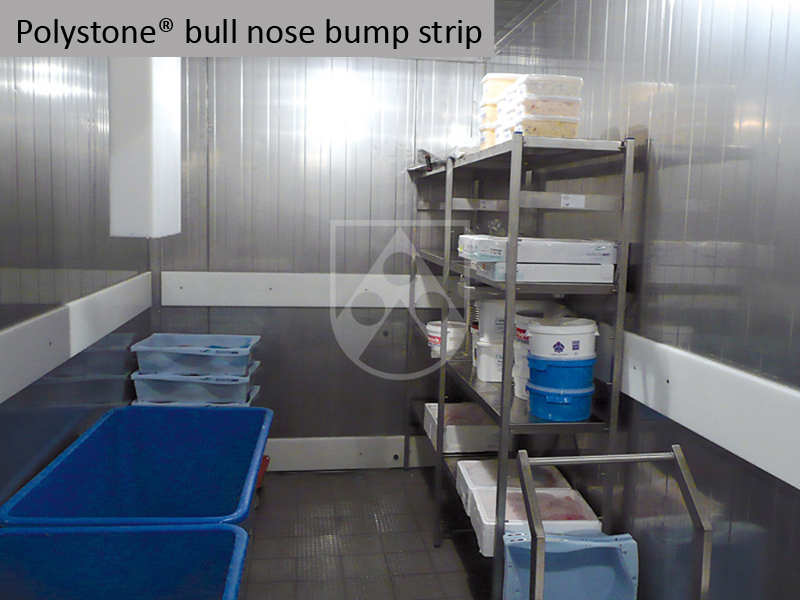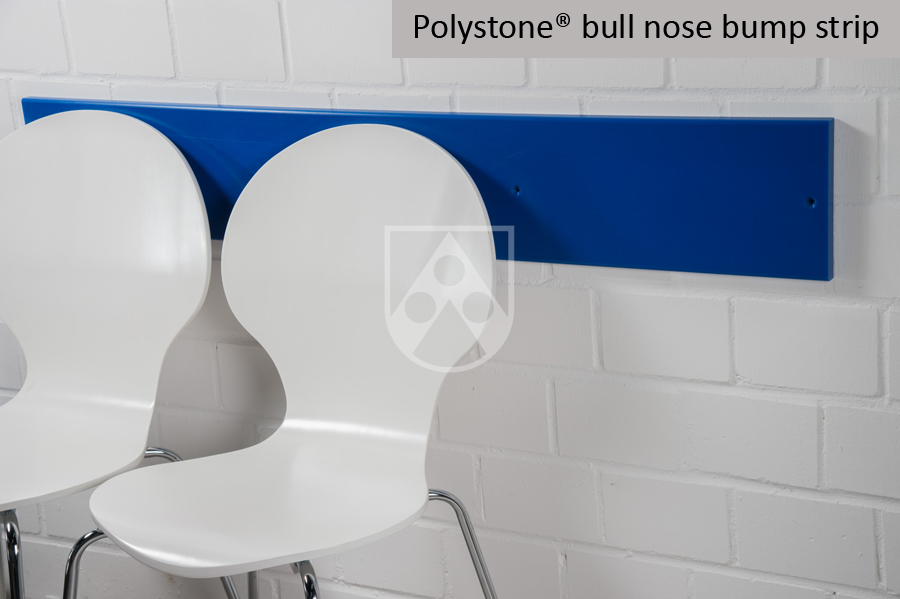 Heavy duty Polystone® solid skirting
2 styles:
1. H: 150mm W: 100mm L: 2000mm
2. H: 200mm W: 40mm L: 2000mm
Stock colour: black, similar to RAL9004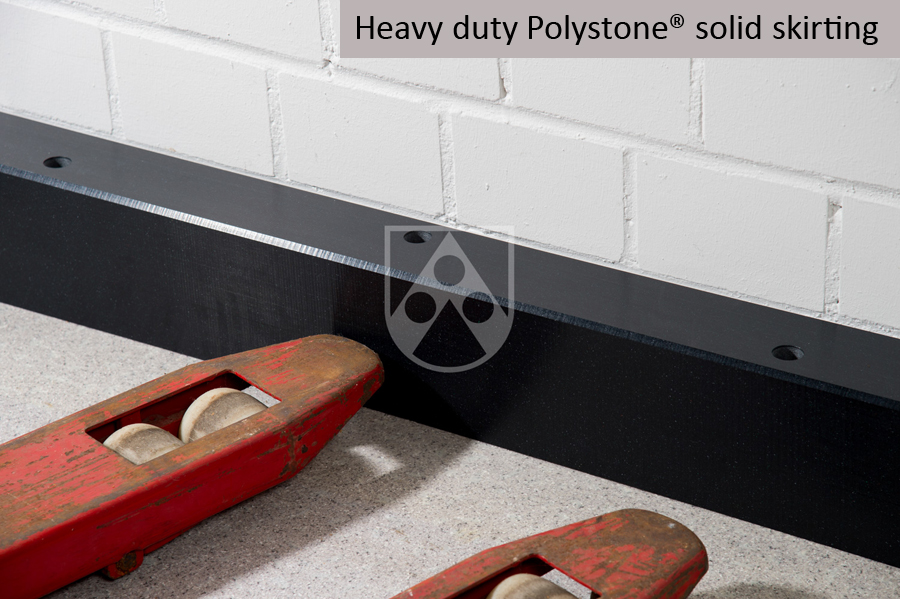 Corner/edge protection
90˚ and 135˚ corner protection available in 3 widths
H: 200mm
Thk: 20mm
Stock colour: graphite grey, similar to RAL7024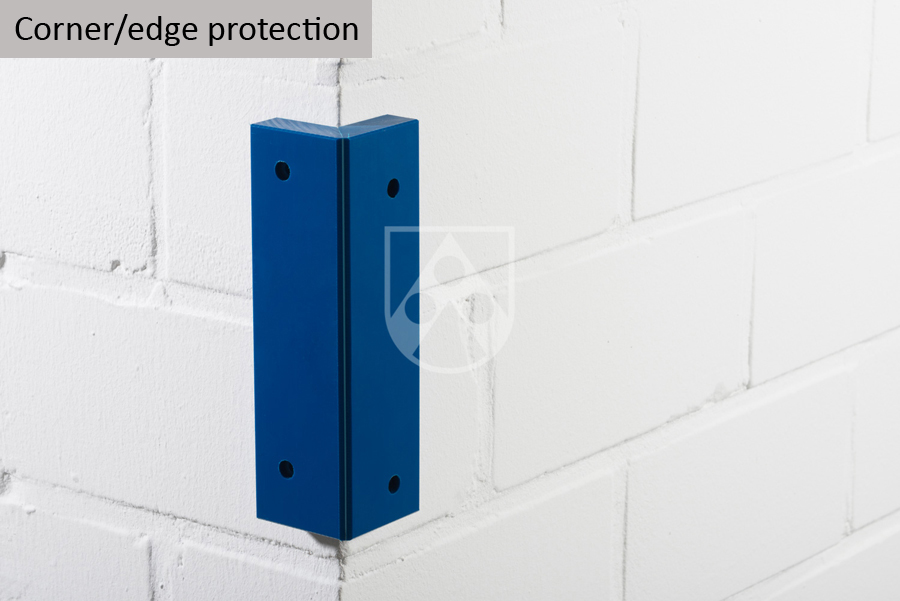 Reliable protection for your walls
Areas of application

Warehouses
Supermarkets and retail outlets
Catering and food manufacturing
Cold storage facilities
Hospitals and day-care centres
Schools and colleges
Airports and stations
Gyms and sports halls
Polystone® Safe-Tec L non-slip floor protection
Polystone® Safe-Tec L has a 'cubic grain' slip-resistant surface that offers excellent step safety even
when wet.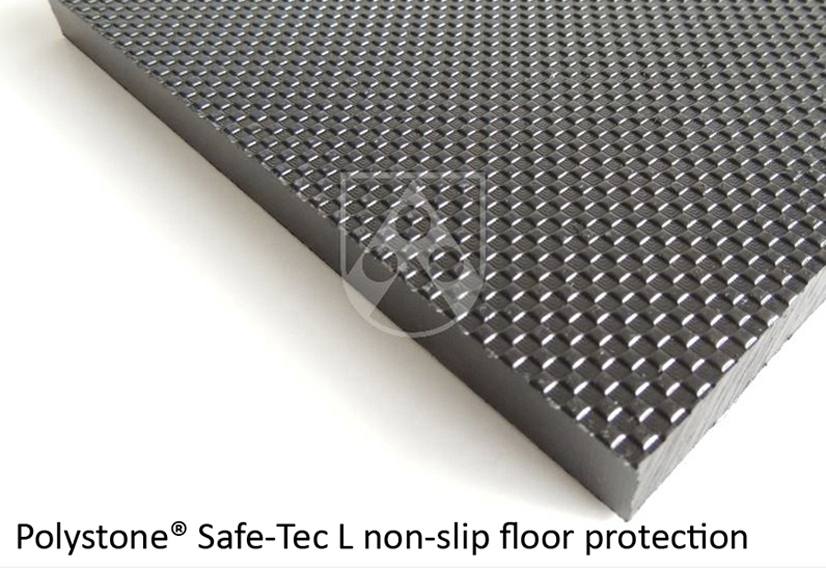 Areas of application
Wet areas in pools and spas
Sanitary sector
Playground steps
Boat/ship flooring areas
Walkways in industrial applications
Properties

Easy to work with
Cut edges can be welded together
Light and weather resistant
Warm underfoot
Excellent impact noise insulation