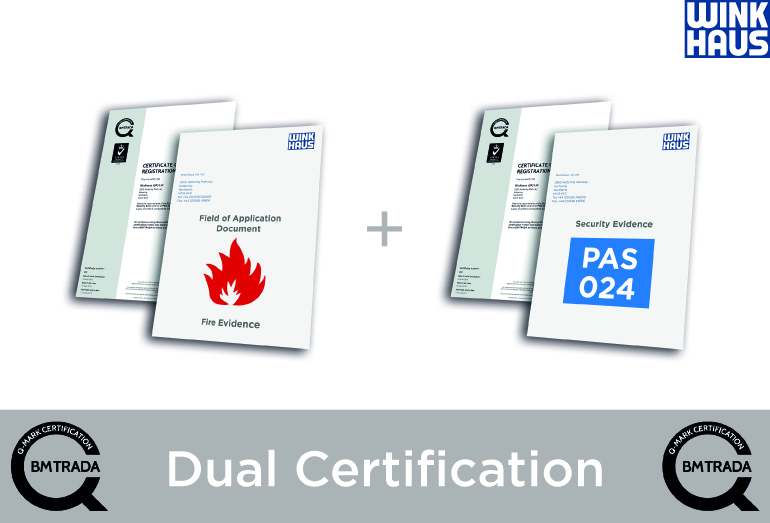 Winkhaus helps composite doorset suppliers to comply with BOTH Security and Fire regulations.
Hardware specialist Winkhaus illustrate how their Fire and Security door set - test evidence solution achieved using a combination oftheir AV2 or AV3 auto locking system with industry leadingcomposite doorsets, will help specifiers and fabricators meet the Secured by Design – Guide for Selecting Flat Entrance Doorsets requirements related to Fire, Smoke and Security performance. The SBD guidance document follows the MHCLG Government advice Note 16, point 19 which highlights the importance of third-party certification by a UKAS accredited body providing building owners and landlords with greater assurance of doorset performance.
Winkhaus have invested extensively in fire and security test evidence to achieve both "Q Mark Fire" and "Q Mark Security" third-party dual certification scheme compliance on the same door.This test evidence in line with the latest SBD and MHCLG guidelines has been collated and housed by Winkhaus within a 'Field of Application Document' and a Q Mark third -party certification scheme, meaning that fabricators can use this evidence to manufacture doors to these standards providing they sign up for the Dual Fire and Security Q Mark Certification schemes.
The Part Q Security requirements of the UK building regulations add considerable pressure on a manufacturing business. ThePart Q requirement requires all doors supplied to projects that require planning permission to have achieved the PAS24 security standard.
CE marking regulations for external fire door sets are imminent, (co-existence period until November 2019). The regulation stipulates that all fire doors should comply with the more onerous EN 1634 fire and smoke test requirement, as opposed to the originalBS 476-22 compliance. CE marking also requires that doors are manufactured with third-party audited factory production control or "certification scheme".As CE marking falls into the responsibility of those placing the product on the market, fabricators could be faced with a long period of costly testing.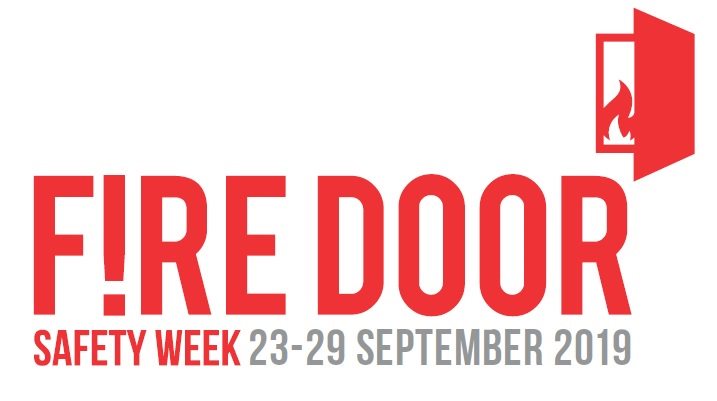 The Winkhaus
Fire and Security doorset - Dual Fire and Security Q Mark Certification scheme test evidence solution
will considerably reduceboth the fabricator's costs and time spent to achieve compliance.Winkhaus have introduced FireFrame ®, a low maintenance, fully finished frame system (No painting required) for composite doorset solutions designed for FD30 and FD60 Dual Fire and Security Q Mark Certification compliance.
FireFrame® has been tested with the Winkhaus range of AV2 and AV3 auto locking systems, options include FD30 and FD60 composite single doorset assemblies up to 2800mm high with optional fan light glazing.
The Winkhaus fire and security door set solutions using the Winkhaus AV2 or AV3 range of multipoint auto-locks are available as an off the shelf fully tested solution for both fabricator's and specifiers to choose an easy route to achieving the Secured by Design – Guide for Selecting Flat Entrance Doorsets performance requirement related to Fire, Smoke and Security assured compliance.
For more information, contact Winkhaus on 01536 316091 or email marketing@winkhaus.co.uk