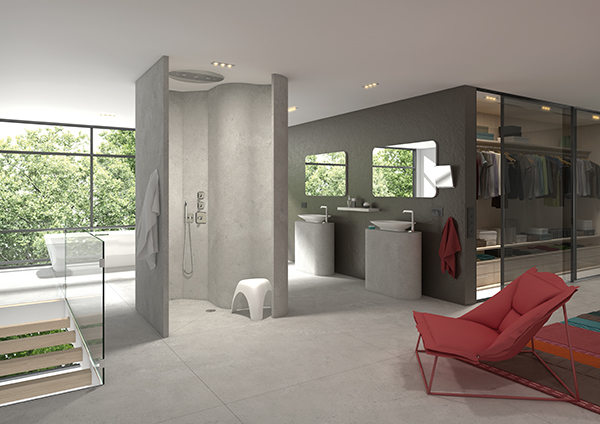 Walk-in showers do not only to give the illusion of greater space in the bathroom and provide easy access for all but they are hygienic, easy-maintenance and stylish solutions that are often created with the use of a single partition.
The wedi system provides perfect solutions, that - thanks to their main characteristics such as 100% watertightness, thermal insulation, mould and fungus protection and lightweight construction – offer fewer work steps and less material to carry resulting in a straightforward thus safer installation.
As ideal alternatives to conventional wall structures, wedi building boards with a vertical load capacity of 120kgs/m2 are strong enough to support shower doors, radiators, shelves or tray elements. wedi's standard product range offers 8 different partitioning solutions in 4 thicknesses and 5 formats including wall elements with integrated, customisable niches. These boards can be used to build partitions in limitless lengths when the building boards are attached to the wall, floor and a solid cementitious ceiling structure.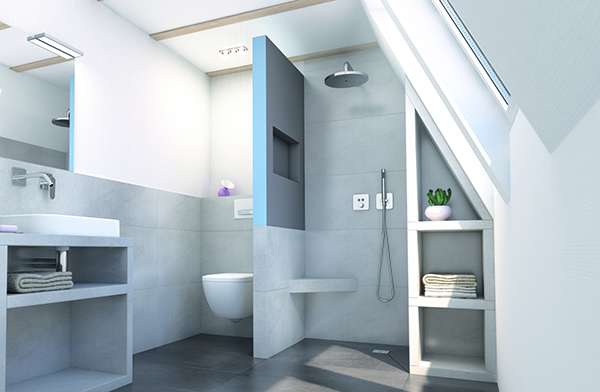 wedi is a specialist in providing solutions for design led areas. The wedi Moltoromo system with its modular interlocking components offers creative wall solutions of almost any kind and shape – from a classic partition wall to a unique shower the only limit is the imagination. The robust construction of elements with installation void does not only offer space for water pipes and connections, but also acts as a stable support for the installation of shower fittings and lines.
In the wedi system, decoration with tile or plaster has barely any limitations allowing for extensive freedom of design. For more information on wedi®, please call 0161 864 2336 or visit www.wedi.co.uk.