PIP COURCOUX, SALES AND PRODUCT MANAGER - CLIQ® SYSTEMS AT ABLOY UK, EXPLAINS THE CHALLENGES IN ENSURING SECURITY IN THE 'CONNECTEDWORLD', AND WHY COMPANIES SHOULD ADD A LAYER OF PHYSICAL SECURITY TO KEEP DATA SAFE.
The internet is probably the most influential technological revolution of modern history. It has exponentially improved communication, access to information, entertainment and given rise to the era of social media.
People share every aspect of their lives on the internet, shopping has never been easier either, but amongst this vast wealth of opportunity new threats have evolved. In 2018, 43% of businesses in the UK experienced a cyber security breach, and cyber-crime is the new Health and Safety, with new standards and legislation such as GDPR being created.
As technology improves, there needs to be a correlation of digital security improvements too. Passwords have become far more complex, and it is now common practice to include symbols, numbers and upper and lower cases to prevent breaches. Yet, in recent years this single stage authentication is proving insufficient.
Cyber-attacks are accessing private information to exploit businesses, the two main types of attacks are phishing and malware data loss.
Phishing is the process of attempting to trick someone into disclosing information. Employees may receive an email which appears to be from a supplier or a trusted source. The email may include a link to a fake website that looks identical to the legitimate version but is set up to record your username and password when you log on to it, or to record bank details when you enter them.
Criminals take this further using Spear-phishing, whereby criminals will use specific targeted information that they have gained from social media or other available sources. For example, posting a tweet about a delayed flight could result in an email pretending to be from the airline, apologising for the delay and offering a refund.
Malware, or malicious software, is a program designed to infiltrate a computer and the data that is stored within. It can be included in illegal software copies, through clicking links on social media channels or even pop-up windows with claims of problems and offers to provide solutions.
In an attempt to combat these kinds of attacks, a new standard known as WebAuthn has been approved by the World Wide Web Consortium (W3C), which standardises an interface for secure authentication of users in web-based applications and services.
An extension implemented in this standard is Credential Management API, which allows users to authenticate using 'something' other than a password, such as a gesture, biometric reading or a key.
Abloy UK has welcomed this in line with its own view that having something physical to rely on as well as electronics is inherently more secure. Physical security is an additional barrier in preventing information becoming accessible to others.
With this in mind, Abloy UK offers PROTEC2 CLIQ®, a state-of-the-art locking solution based on detainer disc cylinders and electronic identification. PROTEC2 CLIQ® provides mechanical security and allows for flexible control of keys and access rights, and complete audit trials via a web-based management-system.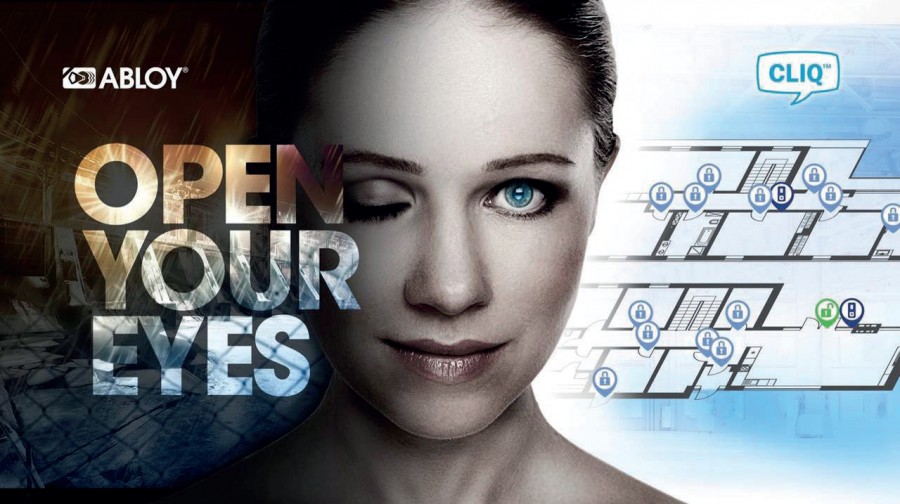 This system's mechanical key has been developed over generations to be one of the most secure mechanical platforms in the world. Combining this with the CLIQ® microelectronics platform introduces an additional layer of security and flexibility through advanced encryption and timebased access principles.
For further information on products and services available from Abloy UK visit https://bit.ly/2U74adH, call 01902 364 500,
or email academy@abloy.co.uk.