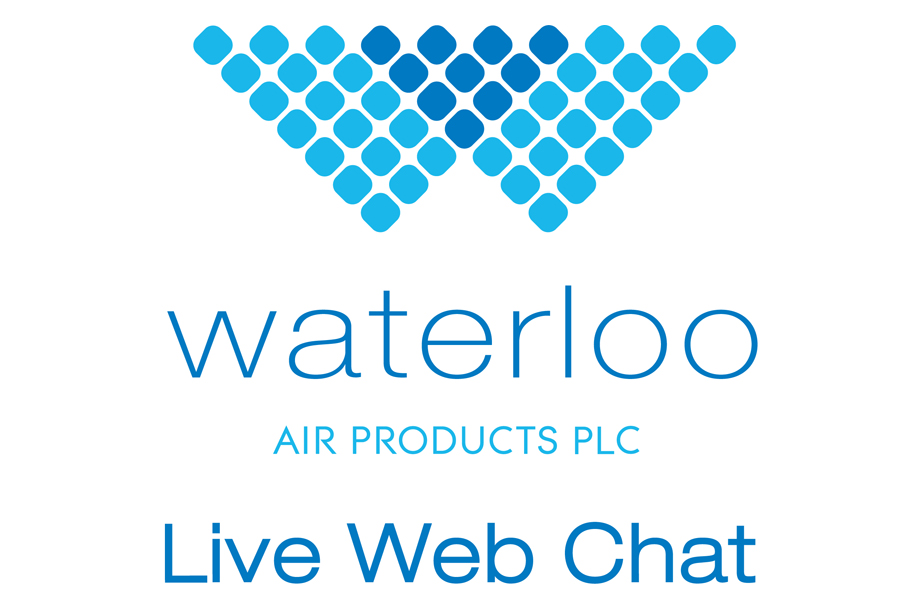 Waterloo Air Products plc, leading UK manufacturers of ventilation grilles, diffusers, weather louvres and VAV systems, has added a live chat function for website visitors. Within the two-week initial trial, Waterloo's live chat proved popular with customers, and now it is a firm fixture on the website www.waterloo.co.uk. The number of people using the service is increasing every day.

Mark Purnell, Director of Customer Experience at Waterloo, has been the champion for live chat and he is very pleased with the enthusiasm of customers using the service. Mark says: "Waterloo has always put customer service first, and this development is part of our commitment to continually improve what we do.

"With live chat, visitors to the website can get a quick response from one of 13 people in the order and estimating teams. They are used to dealing with technical questions and the combination of live chat and the website means we can quickly direct people to the information they need.

"A lot of queries we receive through all channels are of a technical nature. We knew that the success of the service would be down to a combination of technical know-how and intelligence of the answers, as well as the speed of the response.
"To further assist customers, at the end of the conversation, customers get a copy of the live chat for reference sent by email.

"Interestingly, there is already a pattern on questions and information," adds Mark. "We have a huge amount of information about products and applications on www.waterloo.co.uk and we have found that we have been able to help visitors find exactly what they want within the site."