A new product has been added to Samuel Heath's range of Powermatic controlled, concealed door closers for Firex 2019.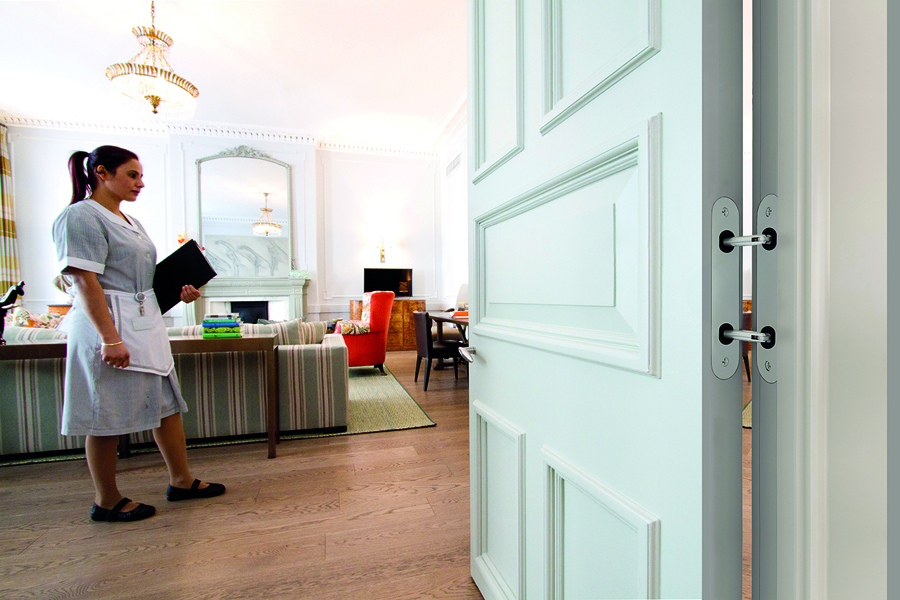 Powermatic Axis has been specifically developed to work with Simonswerk's popular Tectus concealed hinge system, providing designers with even greater opportunities when maintaining a clean appearance to doors and interiors.
The new door closer works with the hinge's central pivot axis and incorporates post-installation height adjustment, as well as offering exceptional fire and accessibility performance.
Visitors to stand FX1000 will be able to see both standard Powermatic and Powermatic Axis door closers fitted to full-sized working door models as well as having the opportunity to discuss the many benefits that the door closers deliver.
In addition to meeting relevant fire and accessibility requirements, the fact that Powermatic door closers are totally concealed when the door is closed provides a number of safety, reliability and cost-reducing benefits which make them ideal for use in flats, apartments, HMOs, hotels, health and care situations.
Further details from 0121 766 4200 or www.concealeddoorclosers.com.