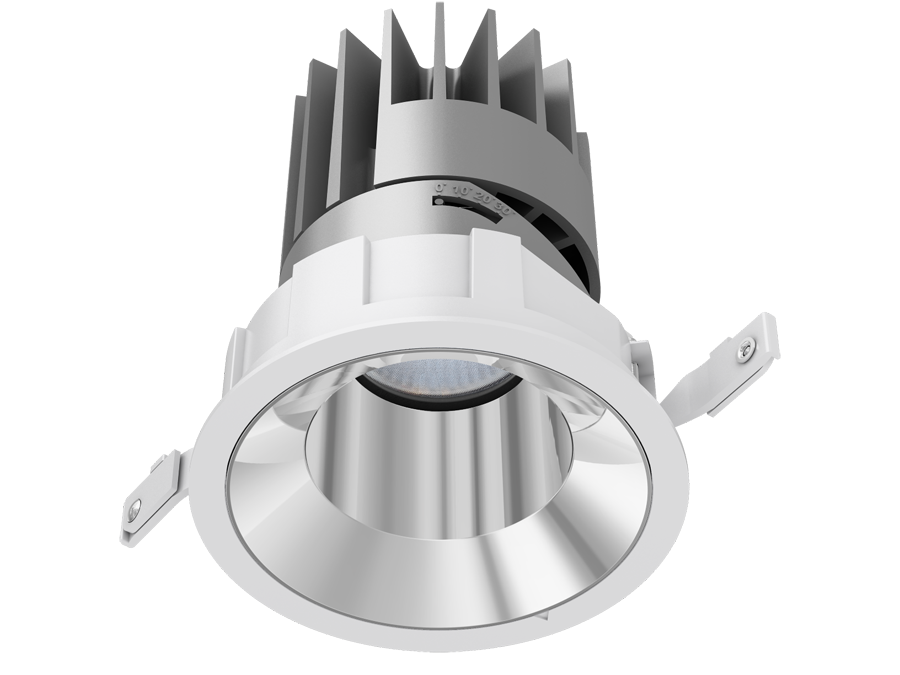 FUTURE Designs, the international designer and manufacturer of luminaires and bespoke lighting solutions, has launched its latest collection of downlight, track and spotlight systems – MECAN.
MECAN has been designed specifically for hospitality, retail and high-end residential sector as well as commercial interiors. Its ingenious and versatile design helps to create luxurious, comfortable and healthy spaces.
Developed and based on three sizes of LED engine, MECAN has a myriad of interchangeable shapes and depths of reflectors and optic lenses.

The technical aspects of the system are exemplary with a Unified Glare Rating (UGR)‹19 and a RA› 90, meaning that glare is minimal, and MECAN will render colours accurately and allow textures to stand out giving finishes depth and luster.
A selection of filter discs create different effects: a matt filter disc will soften the lighting to achieve the effect of gradual formation, a rhomboid filter disc changes the path of light refraction to achieve a square effect, stripe filter discs achieves an oval effect whilst the honeycomb net filter disc creates a spotlight effect.
A selection of reflectors can be used to achieve different results: a black light reflector reduces glare effectively, bright gold reflectors creates delicate luxury, a sand silver reflector produces a fine and smooth texture whilst a white reflector fuses with the ceiling effortlessly.
The versatile design allows for MECAN to be adjusted creating accurate light efficiency with an orientated rotation.