Do you have what it takes to reignite the nation's love affair with suburbia? A new competition from IG Lintels and RIBA Journal is asking architects to re-think the suburban home and make it aspirational again.
In the past, suburban housing has been a melting pot of different styles – from arts & crafts, the archetypal 50s semi, all the way through to post-modernism. These styles have stood the test of time and are exhibited in small towns and villages all over the country.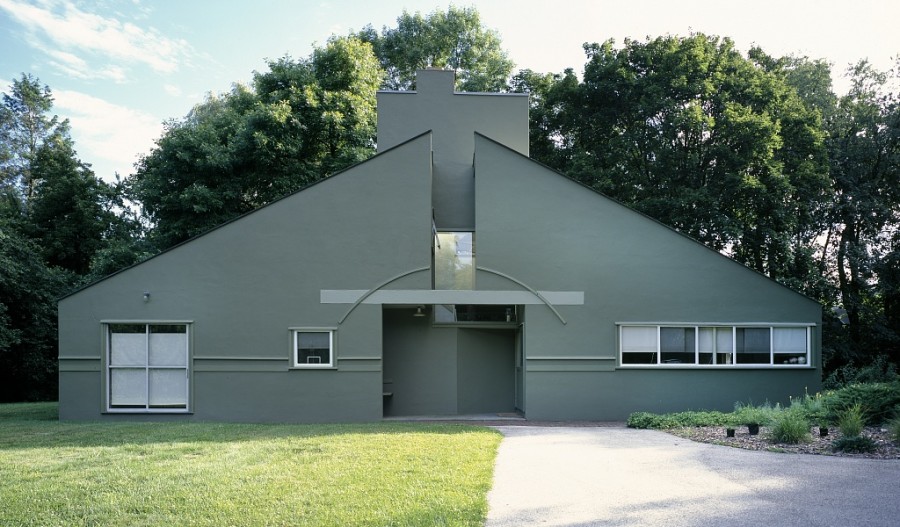 The current housing shortage means the focus is on speed of construction, sometimes at the expense of more creative design elements. This has led to an image of suburbia as architecturally bland and lacking the variety and interest of urban dwellings. In fact, last year Theresa May pleaded with housebuilders to stop building 'row after row of identikit red-tiled boxes'.
Modern construction techniques have opened a world of opportunity in allowing residential architects to design with creativity and style without affecting the speed and ease of build. Skilled product manufacturers can create pre-fabricated design elements using site materials and deliver them ready for installation. This competition asks entrants to use these elements to create a one-off 21st century suburban family home.
"Using IG brick slip feature lintels to inject creative elements, we are challenging architects to design a property that addresses the needs and aspirations of its contemporary occupants," says Derrick McFarland, MD of IG Lintels. "This could be highly decorative or minimalist, utilitarian or playful – but it must be energy efficient, functional, and exhibit lots of personality!"
A panel of esteemed judges selected by RIBA journal includes Adam Nathaniel Furman, Taro Tsuruta of Tsuruta Architects and Sandra Youkhana, co-founder, You+Pea. They will be looking for a captivating design that is highly creative in its employment of a wide range of lintel features. "The winner will be the design that best reflects the utility, personality, and joy of the suburban home," says Jan-Carlos Kucharek, Senior Editor of RIBA Journal.
The winning entry will receive a cash prize of £2,000 with £500 prizes for three commended entries. The deadline for entries is 14th May 2019, and RIBA Journal will publish the winning designs in its September 2019 issue.
You can find more details and the entry form here