Endless design possibilities with superior safety
The world of wedi systems offers a variety of products for bathroom and wet room projects – from shower systems, through design elements and construction systems to a wide range of system accessories – the strength of the brand lies within the floor-to-ceiling full system solution that comprises of a multitude of high-quality modular elements that interlock with one another.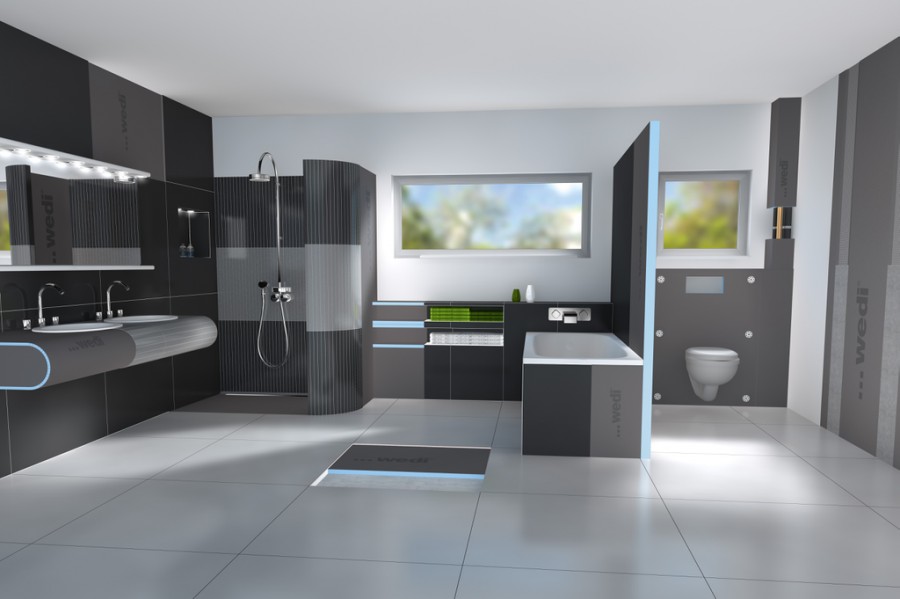 Ever since the company was founded in 1983, the wedi brand has been known for its superior quality and guaranteed system safety. Going well beyond a standard manufacturer's warranty, wedi takes responsibility for the quality of its products hence the functionality of their systems for 10 full years after they've been installed. Of course, the installation needs to be done according to the manufacturer's recommendations, however the company makes this super-easy by recommending their qualified installers or if needed, provides project specific training for contractors on-site.
Whatever the project, new build or renovation, there are truly no limits when it comes to wedi's diverse product range. From shower elements specifically designed for use in suspended timber floors through shower trays with integrated drainage that are developed for renovation projects to exciting shapes for design led areas such as round or shell shaped showers with matching wall elements that can be installed free-standing – all can be manufactured according to requirements if the desired size is not already available in wedi's standard product range.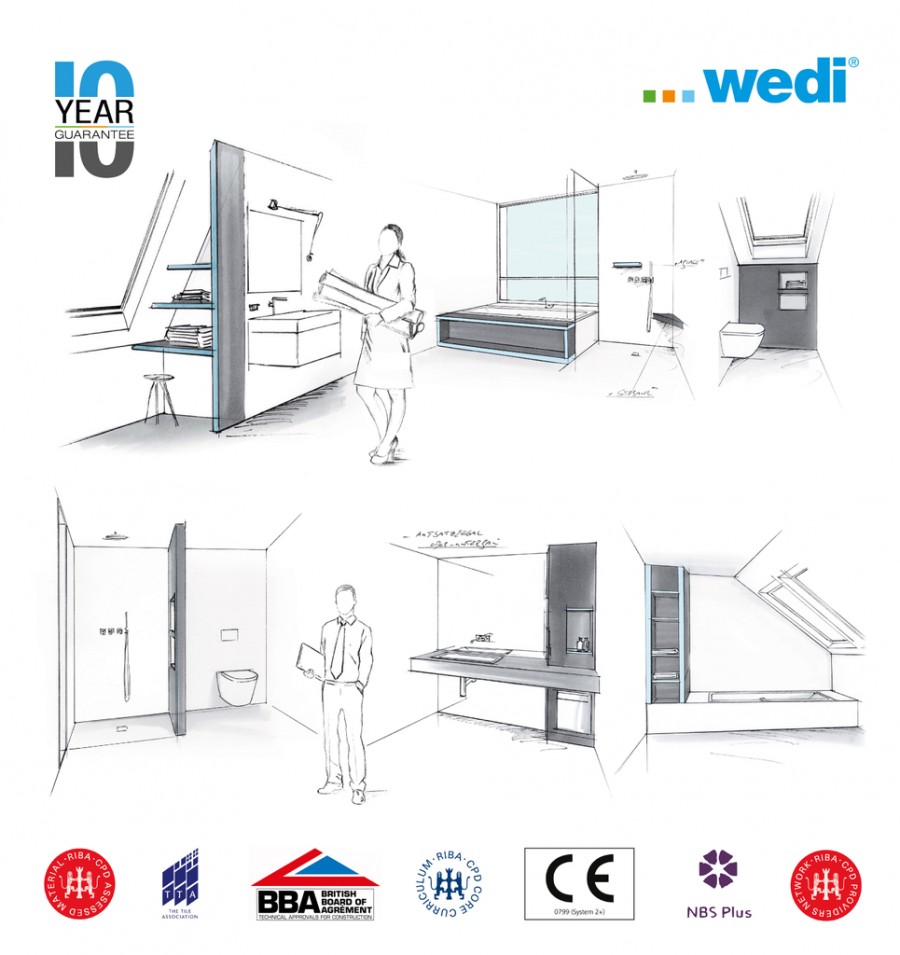 There are numerous design solutions available in the standard product range so that a shower can easily be enhanced in just a few steps - comfortable benches, niche solutions or robust partition walls with storage for example. Design, however, is not restricted with wedi - tailor-made bathroom furniture such as washstands, shelving, or customised bath cladding are also straightforward to create with the aid of versatile wedi building boards that are not only available in a multitude of thicknesses but also in different formats, such as flexible formats that mould into any desired radii.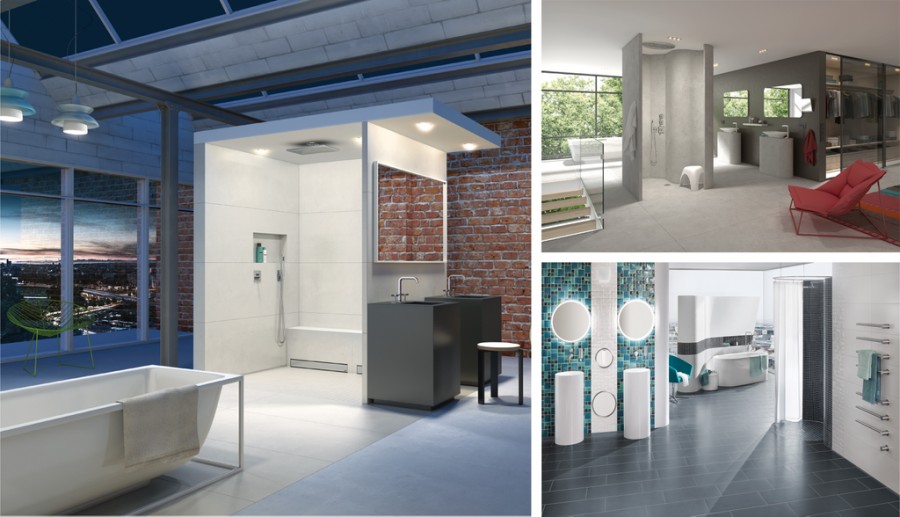 In the wedi system, there is no limit to creative wall designs either - due to its modular design and selection of various components (round, angled and curved pieces) nearly every customised wall combination can be brought to life using the interlocking components of the wedi Moltoromo system.
A vast range of system accessories, such as acoustic products or sealing and decoupling sheets and installation aids such as the industry famous wedi adhesive and sealant complement the main product lines so that the system is completely safe, floor to ceiling, signed and sealed by wedi.