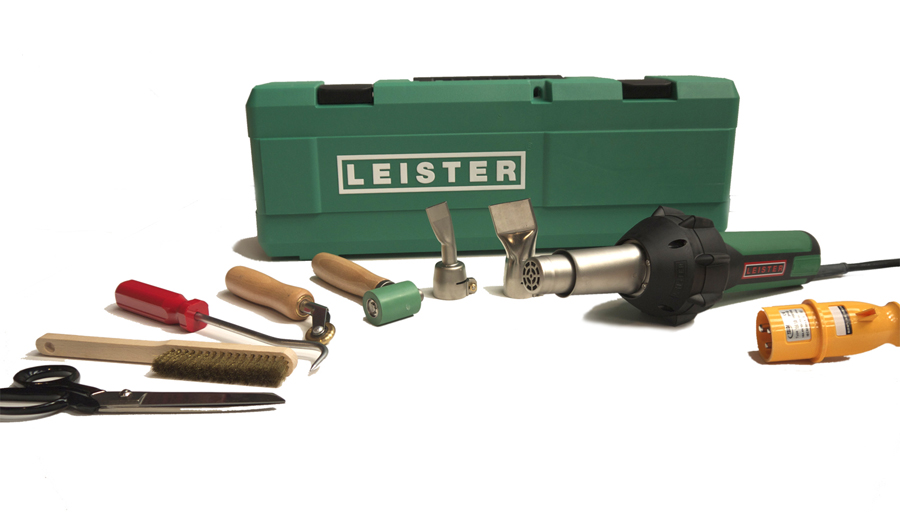 Gas torches are a popular tool for roofing professionals to use during the process of installing bitumen materials or for drying out roofs.However, when gas supplied torches do not conform to best practice guidelines or are even misused, it can have catastrophic consequences – in the form of fires.
As a result, the National Federation of Roofing Contractors (NFRC) launched the campaign 'Safe2Torch' in mid 2017, with the aim of significantly reducing the risk of roof fires when gas torches are involved.It actively promotes safe working practices and safe specifications to give manufacturers, architects, contractors, and clients assurance and confidence in the roof construction process.
An overview of hot works
Gas torches are a popular tool for roofers and contractors for installing membranes or drying out substrates in preparation for new roofing applications.Propane is the most common choice of gas for gas torches used on roofing applications as it is relatively cheap and widely available.Unfortunately, it is also highly flammable and a source of ignition when flammable materials are about e.g. insulation, timber.
In 2013, a fire caused £17 million worth of damage at a hotel on the Isle of Man when a roofer was using a gas blow torch to dry out timbers.The naked flame set fire to the flammable resins, and the fire not only caused substantial damage but placed lives in danger.
Safe2Torch – responsible and safe roofing applications
The NFRC launched Safe2Torch to encourage safer practices for those using blow torches for roof work and safer design specifications from the outset for responsible build processes.Architects, surveyors and other contractors who design and specify roofing structures which require hot works need to assess the associated hazards and significantly reduce or remove the risks of fire involved.
A proven alternative flame-free solution could be specified from the outset where a flammable substrate or risk of fire occurs, or is not known. In the UK this is generally provided in the form of 120V hot air welding or drying, i.e. no naked flame will be present.Clive Day, Technical Director at Welwyn Tool Group, UK distributor for LEISTER Hot Air Tools comments, "We recognise that as safety regulations on the roof become more prevalent that alternative solutions that do away with naked flames are required. Fortunately, LEISTER has a full and comprehensive range of hot air welding equipment to meet all flameless requirements on the rooftop, ensuring contractors are fully compliant and can continue to secure installation opportunities"
Doug Ross, Projects Director at Bauder further supports the Safe2Torch campaign, "All major manufacturers or system suppliers have adopted the NFRC's Safe2Torch initiative and the availability of high quality and reliable hot air tooling plays a major role in roofing contractors being able to deliver safer solutions on site.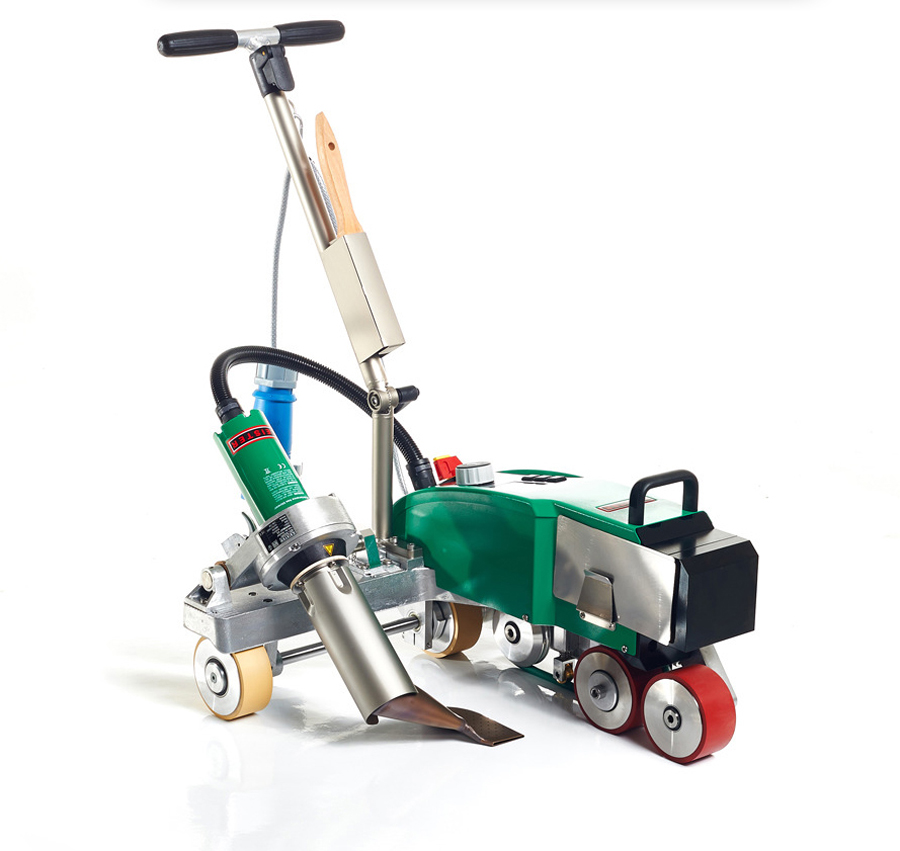 Ross continues, "Bitumen waterproofing provides durability and a long service life and hot air technology provides the alternative and safer installation methods needed to safely address waterproof detailing in potentially combustible areas.
Roof fires are quite rare events, but each is highly publicised and regardless of the cause, highly detrimental to our industry. It is right therefore, that we collectively adopt these safer practices and detailing methods to help eliminate this unnecessary issue."
The Safe2Torch campaign will directly affect at least 50% of all the flat roofs installed in the UK.It is designed to support specification designers to comply with the Construction Design and Management Regulations of 2015, and joins with the HSE's led 'Helping Great Britain Work Well' strategy promoting a safer and healthier working environment.
For further information or technical advice for equipment in this field, Welwyn Tool Group is the UK distributor of LEISTER 120V hot air welding equipment, backed by competent technical support with a team of dedicated LEISTER trained engineers.
Welwyn Tool Group can be contacted on 0800 856 0057, or via email at info@welwyntoolgroup.com. Visit their website's new Roofing section today: www.welwyntoolgroup.com/roof-membrane.