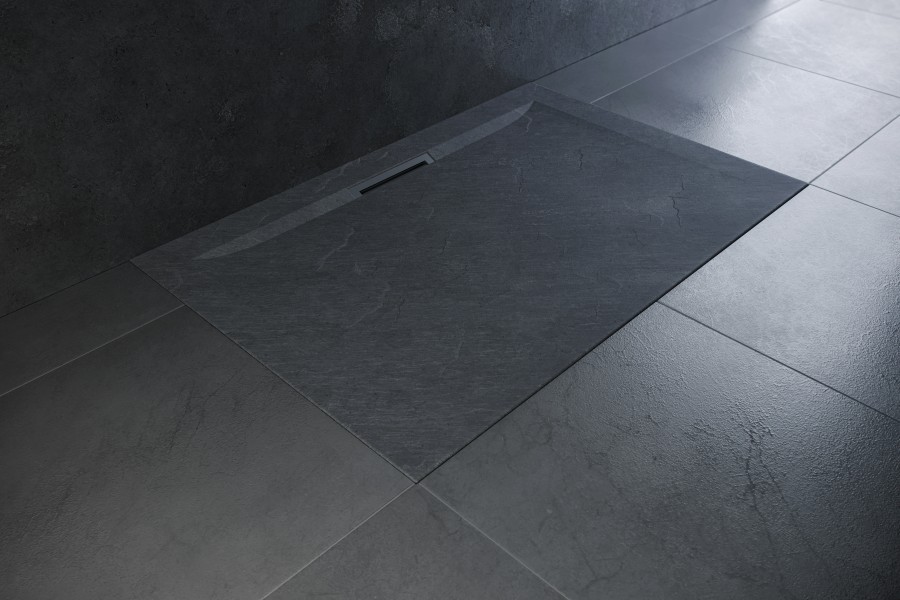 'Innovative waste solutions, flexible design options and the ultimate wetroom look with less of the costs or long-term risks – everything about the Mira Flight Level Tray comes as music to a specifier's ears! Whilst its contemporary minimalist design makes it a stylish choice, the range of clever installation and maintenance features make it the smart choice too. With this range, what might look like a simple tray is actually anything but.' – Craig Baker, Deputy Managing Director, Mira Showers
The Mira Flight Level Tray has been developed to offer a variety of benefits for both you as a
specifier, and your end customers alike. In this article, we'll highlight a few of the key features that are relevant to both.
When it comes to creating the perfect look, the Mira Flight Level Tray has a range of colour and installation options for you to choose from to meet your desired aesthetic requirements. It can be fitted flush to the floor, surface mounted, or installed on riser legs, allowing you to build at a height of your choosing. Available in either White or stunning Slate effect, both colour options provide a neutral effect that's perfect for new builds. For extra safety Mira Flight Level is also available with anti-slip coating.
To enable a smooth installation, saving time and money throughout the process, the waste
solution has been completely reimagined. The oblong waste design easily fits between floor joists, whilst the waste pipe can be connected horizontally or vertically for flexible installation. Dependent on the installation need, the waste can also be rotated 180 degrees to connect to the waste pipe. Whichever level tray shape, size or colour you choose, this high spec waste is included as standard, making the job of fitting the tray as hassle-free as possible. The Mira Flight Level Tray has also proudly been developed in line with the latest industry guidance. Not only does it boast to be the only level tray on the market with a waste that meets NHBC building regulations, but it includes a 50mm slot waste water trap, in keeping with New Build specifications too.