Through a development process that examines the detail of original surfaces, UNILIN Evola brings decorative boards that look and feel true to life.
Every UNILIN Evola design starts with an original surface, from which begins an intensive process of design development. Using the original sample, UNILIN's design and R&D teams begin to work together to create a surface that's as close to the 'real thing' as possible, examining every detail and translating this into an easy to maintain surface that outperforms the original in many ways.
"If you want real wood, you'll always choose the original example," explains Ann De Blanck, product manager, UNILIN. "If you're looking for a more budget-friendly alternative with lasting looks and real-world performance, then you'll turn to UNILIN Evola. Easier to look after and far more resistant to scratches and UV light, all of our decors are designed with one ultimate goal in mind – if you put our end product next to the real thing, then you won't be able to see a difference."
With 168 decors available in UNILIN Evola, variation is also a key ingredient in the development mix. By treating the original materials, adding saw cuts or patina to the original for example, UNILIN is able to achieve a unique variety that cannot be matched through digital manipulation. The process is always one of skill with a fine-line being tread between attractively authentic and hopelessly overdone.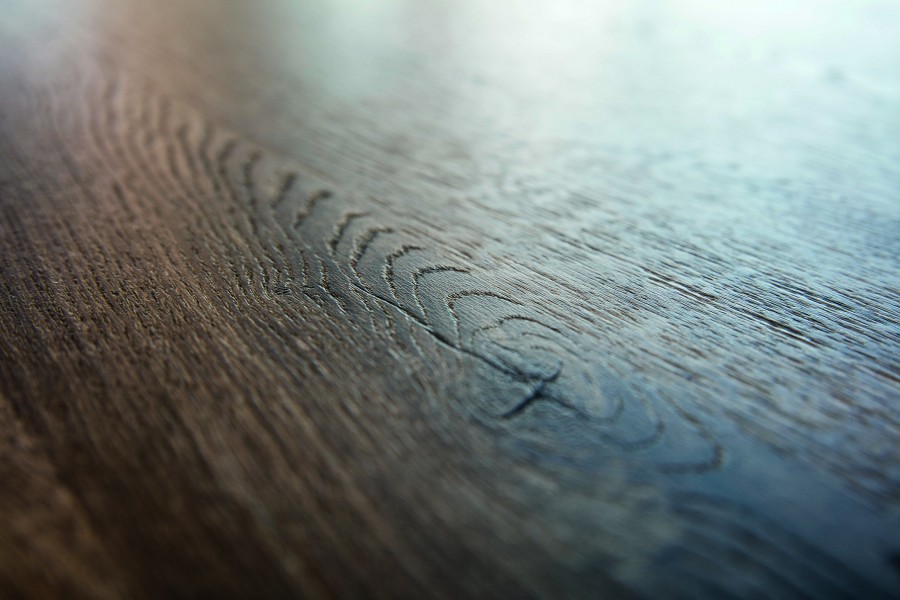 "Our team experiments and tries things out by hand, day in and day out," continues Ann. "For example, when the reclaimed trend was all the rage, we created a décor with cracks in the panel. We did this using a drum that we threw nails and screws into; as the drum turned, they made scratches in the décor. It's this attention to treatment of original materials, rather than digital manipulation that gives UNILIN Evola its authenticity."
This true to life look and feel is also down to UNILIN's synchronous structures, where the surface structure follows the pattern perfectly and at a depth reflective of the original. Rustic finishes are given a deep texture that mimics the natural state of the material, while more refined looks have a surface finish that remains true.
"Every element of the design is determined and positioned in minute detail: the size of the knots, colour contrasts and the strength of the grain; it's an assessment by many people over a long period of time. After all, each person views a design in a different way and the process allows us to be certain that the design is right. Décor development is not a pure science and a feeling for design and styling is essential," concludes Ann.
The UNILIN Evola collection is available in 168 different decors in HPL, melamine and edging tape. With true to life decors and authentic embossed textures, in combination with a surprising palette of solid colours, the collection offers creative freedom.
For more information; unilinpanels.com, info.panels@unilin.com