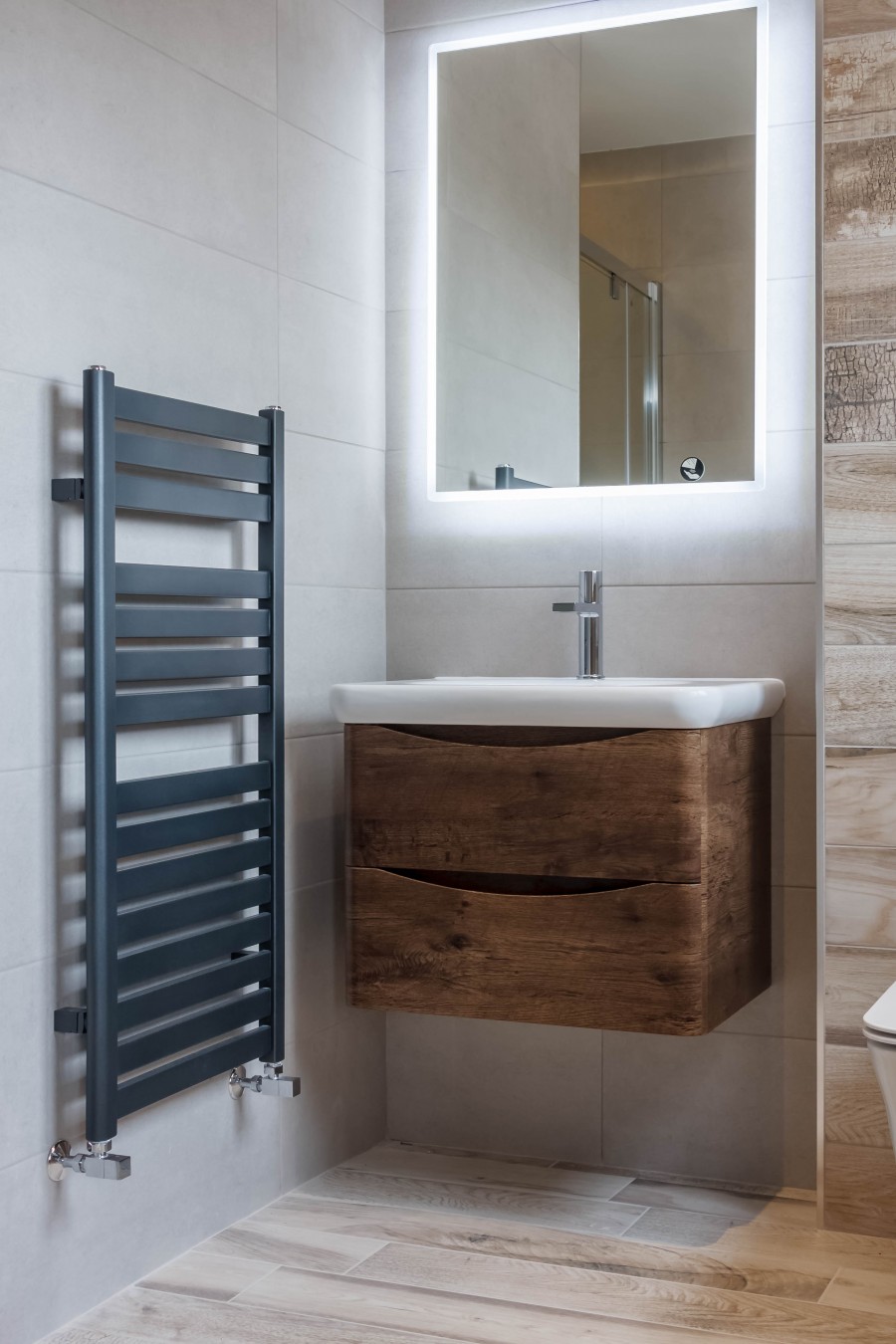 Rob Holroyd, contracts manager at bathroom and tile retailer, Easy Bathrooms, worked with Armitage Developments, a house builder in Yorkshire, to create bathrooms for the target buyer…
When appointed to the development of a small, high-end, executive development in Slaithwaite, West Yorkshire, it was clear to Rob that the buyers would be discerning individuals and families.
Paying attention to this target customer offered an opportunity for him to specify products which were both practical and indulgent.
Talking of the project, he said: "The properties had large bathroom spaces to play with – so we went for large format tiles, either in wood or marble-effect.
"Storage space was also a big consideration for the house buyers," Rob explained. "And there are plenty of ways to inspire potential customers with creative storage options. For example, vanity units with drawers are always a handy solution for cleaning and beauty products.
"We therefore chose wall-hung units to create the illusion of space in the ensuites, while floor-standing units in the master bathroom offered more storage room."
"A number of other factors were also considered, to make the bathroom a more desirable place to spend time," Rob continued. "Mirrors with Bluetooth speakers, for example, are growing in demand, while soft-closing, rimless toilets create a peaceful, relaxing setting. Designer towel radiators are also popular – which we installed throughout."
"We also offered a bespoke service for the buyers who wanted to design their own bathrooms, working with Armitage Developments to create 3D bathroom designs. This added to the customer's overall buying experience, because they got a bathroom tailored to their exact needs."
Offering a bespoke service can make the difference between securing a sale and losing it – because customers now demand breadth of choice. It can also pose an opportunity to earn more on the property. For example, Easy Bathrooms offers trade discounts, offering a higher profit per unit – a win-win situation for developer and client.
Open a trade account today at www.easybathrooms.com.