GEZE UK is sponsoring the primary award for a biennial event which celebrates the best of British architectural ironmongery specification.
The 'Winner of Winners' Award is chosen from all the category winners from the 2019 GAI/RIBA Architectural Ironmongery Specification Awards which takes place on 21 March.
Held in the OXO Tower building, the event promises to be "the biggest and best awards yet". Positioned on the South Bank of the River Thames, the venue benefits from stunning views of London's eclectic vista.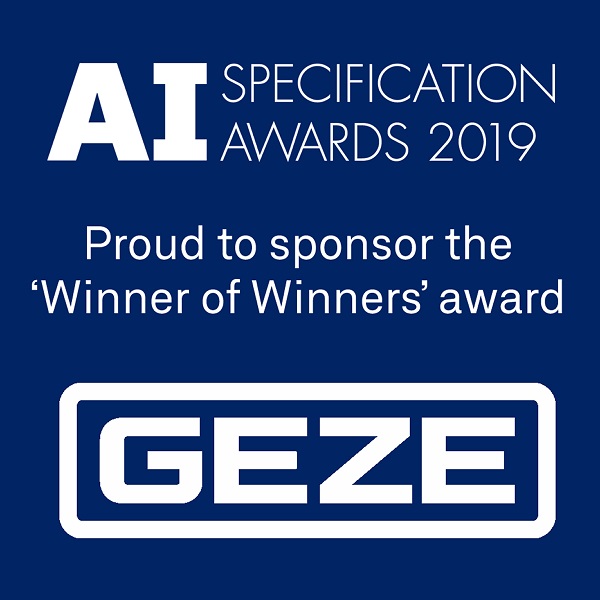 It will be the fourth consecutive time that GEZE UK has sponsored the prestigious award which recognises an entire specification team – architectural ironmongers and architect - and highlights the synergy of the professional partnership.
Nominations promise to illustrate examples of architectural ironmongery at its best, combining security, accessibility and safety and enhancement to building functionality and longevity.
Andy Howland, sales and marketing director of GEZE UK said: "We value the relationships that our teams develop with architects and architectural ironmongers and the work undertaken to achieve quality specification, seamless design, functionality and energy efficiency.
"This award mirrors the importance that we place on collaborative working in pursuit of excellence and we are delighted to once again, lend our name and support, to a celebration which rewards the best in architectural ironmongery specification."
For further information about the awards visit: www.gai.org.uk/events-117/ai-specification-awards-2019