Schueco UK, Britain's leading specialist in aluminium and steel systems for the whole building envelope, are calling on architects, main contractors and specialist contractors to submit entries to the 2019 Schueco Excellence Awards for Design and Innovation.
Established in 2013, this highly regarded annual competition continues to attract large numbers of submissions from all over the UK and Ireland, with Schueco confident that entries for the 2019 competition will top last year's record total.
The only criteria for an eligible entry are that the project submitted should have been completed before the end of March 2019 and should have utilised at least one Schueco system in either aluminium or steel, with the involvement of a Schueco UK network partner fabricator.
The judges will be looking for evidence of innovation, technical expertise and creative collaboration between all members of the build team. The deadline for entries is 15th April 2019.
The categories for the 2019 Schueco Excellence Awards are: Education building; Health building; Commercial building; Cultural building; Individual house; Individual home improvement; Residential development; Refurbishment project; Steel project; and Specialist contractor.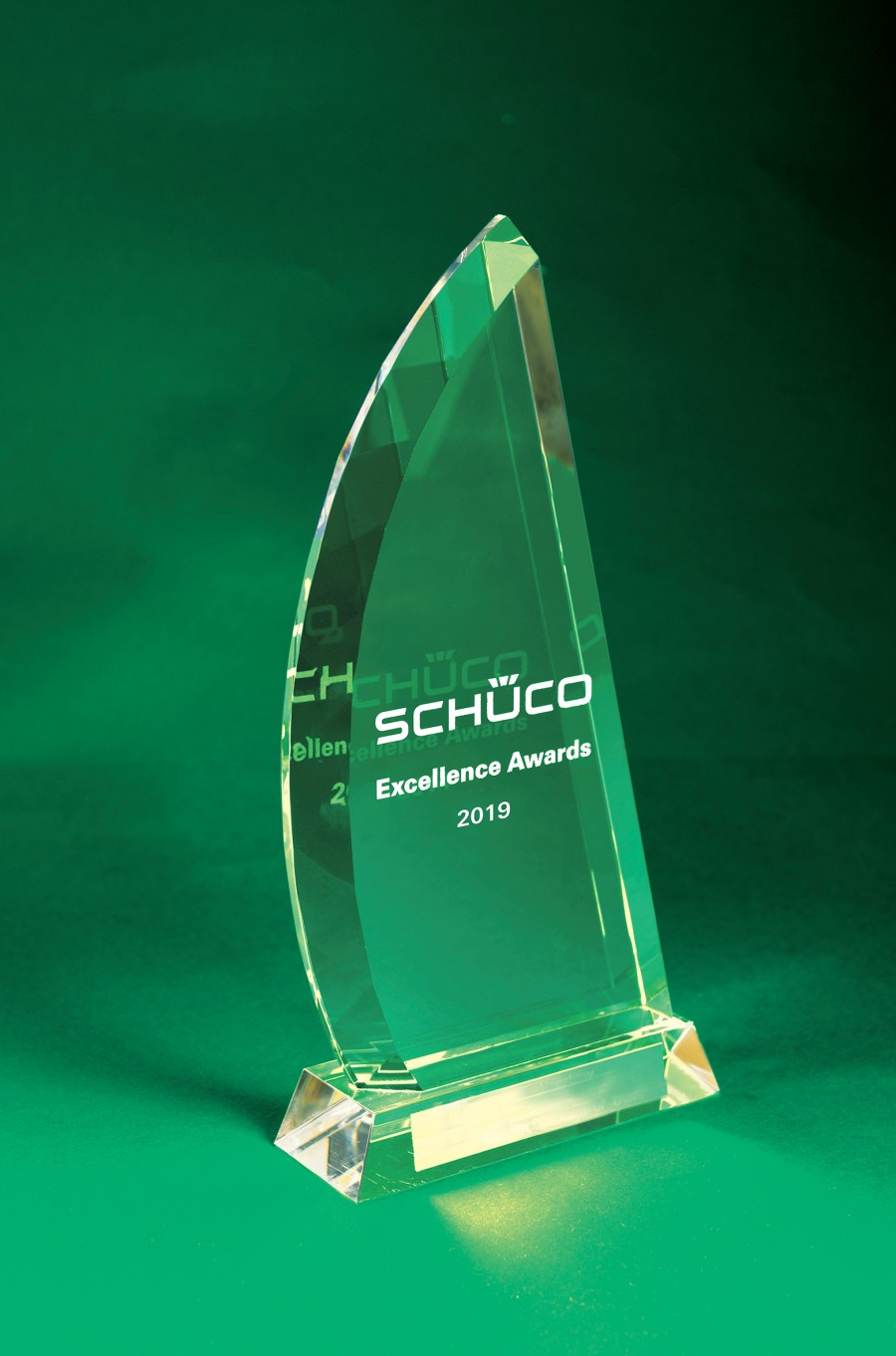 Entry forms are now accessible on the website of Architecture Today, which, for the second year running, is organising the competition. AT's input into the 2018 Awards included new in-depth digital coverage, on-line advertising, videos of the winning entrants and a winners' conference.
This year the panel of judges will be chaired by Paul Williams of Stanton Williams and will include Julia Barfield of Marks Barfield, Neil Dusheiko of Neil Dusheiko Architects, Clare Wright of Wright & Wright, Steve Mudie of alinea Consulting and Paul Savidge of Wintech.
The special Awards Luncheon in June will once again take place at the famous Saatchi Gallery off the King's Road in Chelsea. Every company that submits an entry to the Awards can attend this prestigious occasion.
All shortlisted projects will be included in a special Architecture Today supplement which will be circulated to over 12,500 top opinion-formers, and winning companies will also benefit from being promoted in Schueco UK's own Partner and Resi magazines (combined circulation 25,000).
Further details and an online entry form can be found at http://www.architecturetoday.co.uk/schuecoawards20... The closing date for entries is 5 pm on 15th April 2019.