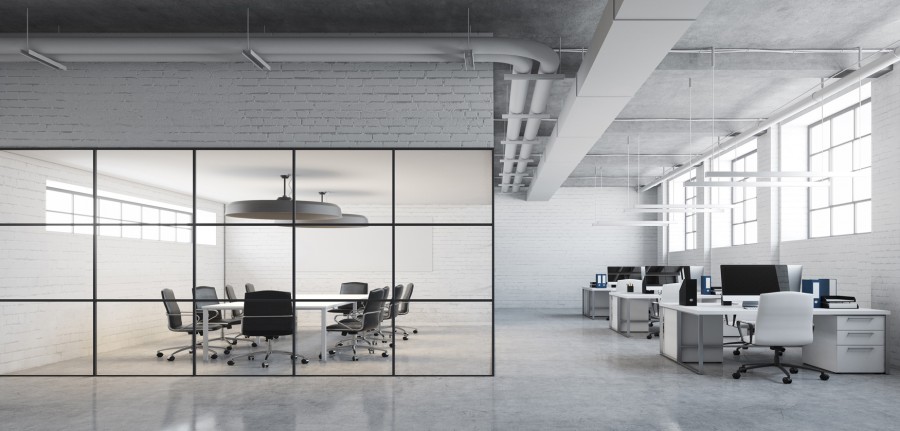 When BAU will open its doors in the middle of January, C. R. Laurence (CRL) will be exhibiting with a stand set to be double the size as in 2017. With almost 100 sqm in Hall 3, Stand 131, the company will be showing many new products in the areas of Doors & Partitions, Shower Hardware and Railing Systems. Besides, the focus will be on the new European web shop which has made the ordering process at CRL much easier since October.
"BAU has become more and more important to us as it enables us to meet with three of our main target markets: glaziers, metal workers and joiners", explains Dominik Hinzen, Managing Director at C. R. Laurence of Europe. He adds "We look forward to the show all the more as we have been able to considerably increase our stand space which will enable us to present our hardware range even better than in previous years".
The highlight of the show in the area of partition systems is OFFICE which CRL will be displaying in several models. The latest development of the Serie is OFFICE New York which makes partition systems available in a crittal style. The system is very modern and is available in a trendy matte black finish. When it comes to sound reduction, OFFICE XL is the ideal solution as it stops up to 42 dB. "With the OFFICE system we have developed a new frame that can accomodate innovative gaskets" reveals Dominik Hinzen. "We will be showing the first prototype at BAU". Our new electronic all-glass latch will automatically open this door with a simple touch. Sliding doors from the STUTTGART Serie will complete our Doors & Partitions area.
In regards to Shower Hardware, CRL will be showing the best-selling SERENITY sliding door in matte black. This finish provides the sleek system with an elegant appearance. ALTEA and MELBOURNE shower door hinges will also be displayed in matte black, the ultimate colour trend of the moment.
All products presented by CRL are already available in Europe on the new web shop: With the slogan "Find quicker, order quicker, be delivered quicker", customers can now order our large range of products with ease 24/7 on www.crl.eu via smartphones, tablets and PCs.