The core of the wedi system is its base material the wedi building board. Thanks to its unique properties, it is one of the most versatile interior building boards in the construction industry today. Its main characteristics - 100% watertightness, thermal insulation, mould and fungus protection and lightweight construction - are paired with straightforward, secure installation and reduced overall processing time. It is suitable for tiling or plastering and can be applied to practically any substrate.
On the current market, wedi building boards are not only available in the most extensive board formats and the widest range of board thicknesses but offer the strongest vertical weight loading capacity of 120kgs/m2 and are also much sought-after as added insulation beneath underfloor heating systems.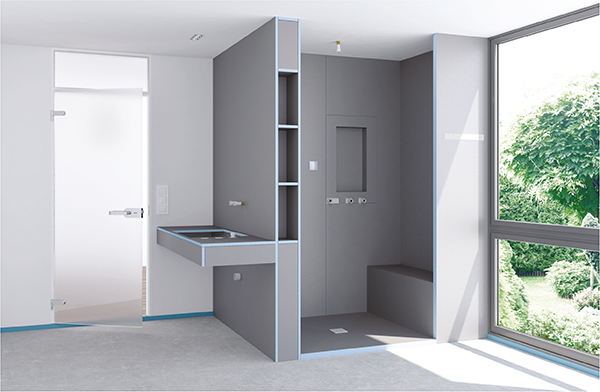 wedi tile backer boards are named 'building boards' for their versatility in being commonly used for the construction of tailor-made solutions – whether a washstand, partition wall, shelving or a complete bathroom, almost any idea can be brought to life with the standard or flexible structural panels from wedi.
Special shower partition walls can be implemented quickly and easily with the use of wedi building boards. This robust system solution is an ideal alternative to cumbersome wall structures.
wedi building boards with a thickness of 50mm or more are approved for use as shower partition walls - wedi's standard product range offers 8 different solutions in 4 thicknesses and 5 formats including wall elements with integrated, customisable niches.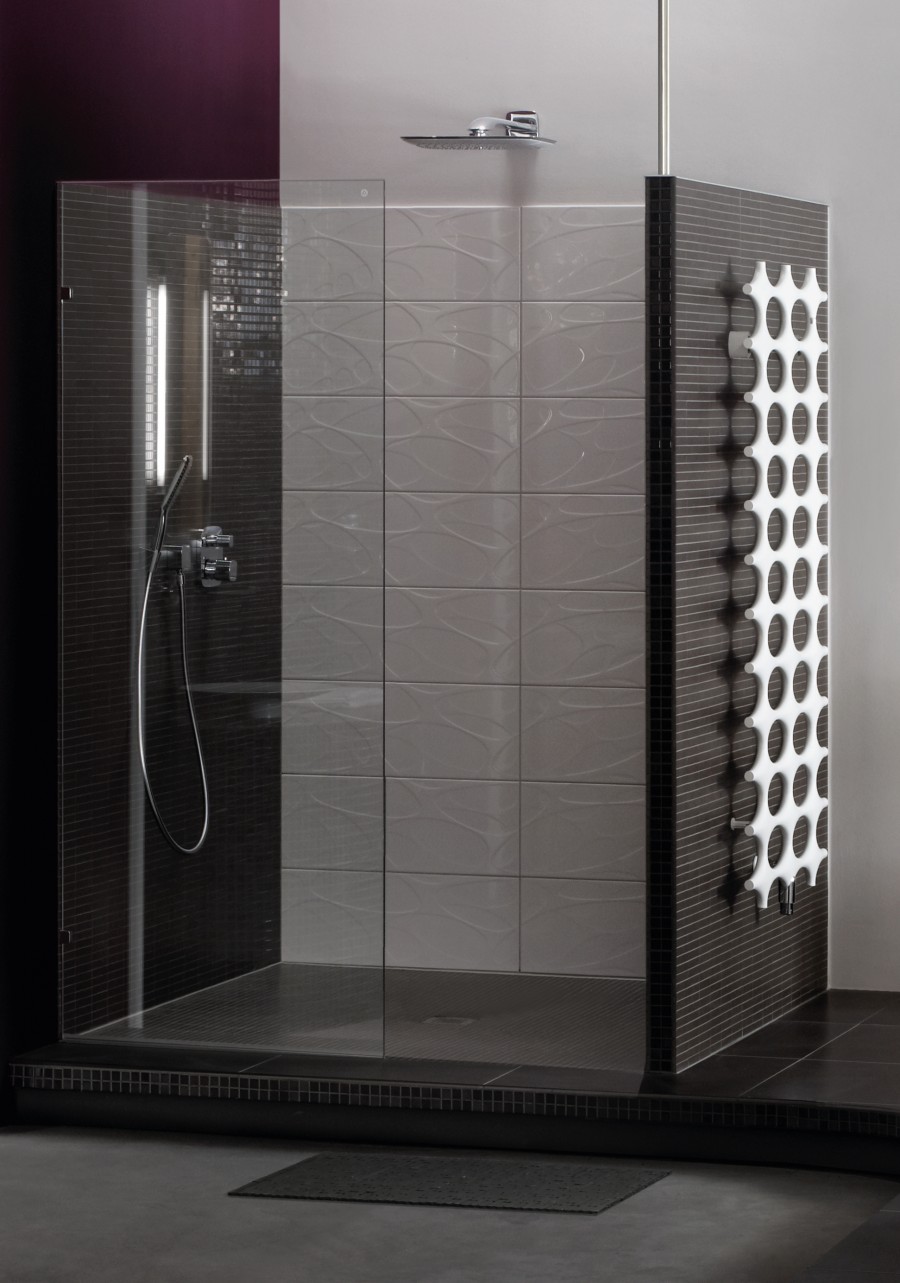 These boards can be used to build partitions in limitless lengths when the building boards are attached to the wall, floor and a solid cementous ceiling structure and are strong enough to support shower doors, radiators, shelves or tray elements in conjunction with the wedi fixings set/reinforcement plates.
Furthermore, the calculation of the exact wall height before installation is not necessary as the final height of the partitions can be shortened during tiling.
wedi partition solutions offer fewer work steps (construct & seal in 1 step) and less material to carry (from only 14kg) resulting in significantly shorter processing time (from only 30mins) and reduced labour thus safer installation that is ready to tile in just 24 hours!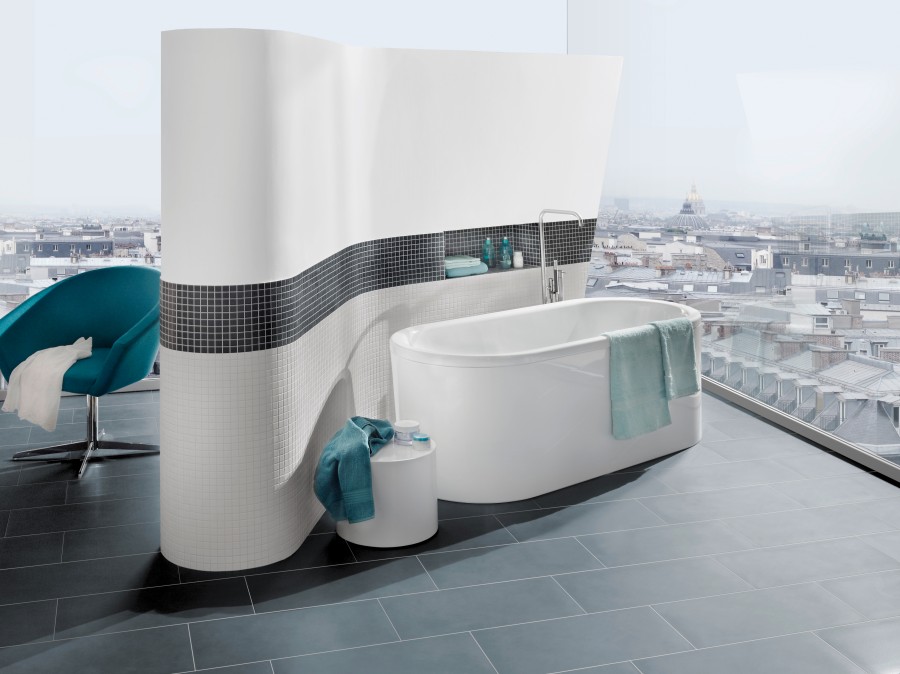 wedi is always at the cutting edge of innovation and also offers a special, creative wall solution for those design led areas where every detail counts - from a classic partition wall to a unique shower, the only limit is your imagination.
Due to its modular design and selection of various components (round, angled and curved pieces) nearly every customised wall combination can be created using the modular interlocking components of the wedi Moltoromo system. The robust construction of elements with installation void not only offers space for water pipes and connections, but also acts as a stable support for the installation of shower fittings and lines. Decoration with tile or plaster has barely any limitations allowing extensive freedom of design.
Think quality… Think reassurance… Think versatility… Think wedi
For more information on wedi®, please call 0161 864 2336 or visit www.wedi.co.uk.