From swimming pools, spas and hot tubs to saunas, steam rooms, enclosures and water features – all the latest innovations, designs and products for the New Year will be revealed at SPATEX 2019, the UK's leading pool and spa Exhibition, when it opens its doors at Coventry's Ricoh Arena from Tuesday January 29th to Thursday January 31st.
Entering its 23rd year, SPATEX 2019 is now synonymous with showcasing the very best in water leisure. The UK platform, which draws a large international audience, is a must-attend event, for architects, specifiers, designers, builders indeed, anyone whose job involves the provision or management of water. Aside from energy saving and functionality advances, the world of water leisure is fast moving and staying abreast of what is new and happening is vital if a facility is to stay current and appealing.
Everything under the wet leisure umbrella
With over a hundred exhibiting companies, comprising the biggest names in the Industry from both home and abroad, the Exhibition showcases everything from beautiful spas, saunas, steam rooms, head-turning enclosures and stunning water features to the inner workings of water leisure equipment such as pumps, filters and heating and ventilation.
Click here to view our extensive list of exhibitors.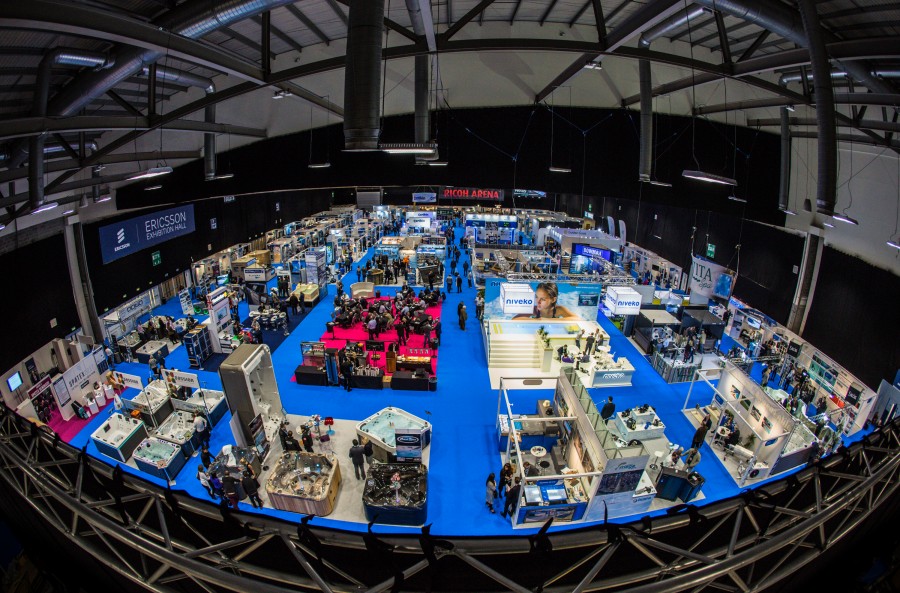 Hone new skills
SPATEX offers the greatest source of FREE education and training in the UK in the shape of a unique double programme of seminars and training workshops. Hosted by water leisure experts and esteemed Industry trade organisations, such as the ISPE (Institute of Swimming Pool Engineers) and PWTAG (Pool Water Treatment Advisory Group), the seminars have particular reference to the specific demands of the commercial sector. For instance:
Seminar Arena 2 – Wednesday January 30
th
11.30 – 12.00 Commercial Spa Strategies by Liz Holmes

Seminar Arena 1- Thursday January 31st 12:15 - 12:45
Why we must regularly microbiologically test by Allen Wilson (FISPE)
Attendees of the workshops receive both CPD points and certificates of attendance. Click here for the full programme.
Tap into free expertise
With organisations such as SPATA (Swimming Pool & Allied Trades), BISHTA (British & Irish Spa and Hot Tub Association), PWTAG (Pool Water Treatment Advisory Group) and STA (Swimming Teachers' Association) also in attendance, there is no shortage of expertise to draw on should you have a query on a project.
SPATEX is FREE to attend and registration is open at www.spatex.co.uk
SPATEX 2019: Tuesday January 29th to Thursday January 31st 2019, the Ricoh Arena, Ericsson Exhibition Hall, Coventry. For further information please call Michele or Helen on +44 (0) 1264 358558 or emailmichele@spatex.co.uk; helen@spatex.co.uk