Being in tune with high standards and quality is no stranger to Blackburn-based coatings manufacturer AkzoNobel. Working hand in hand and supplying companies like Blairs Timber Windows in Scotland is a fundamental element of their day-to-day operation in ensuring that only the best will do.
Founded in 1913 Blairs Timber Windows has developed a long-standing excellent reputation, becoming one of the UK's leading suppliers of high quality timber windows and external door sets to the construction market. Now part of the Saveheat Glazing Systems Group their Greenock plant on the West Coast of Scotland not only manufactures their products but also provides a raft of knowledge and expertise to guide customers from the design stage through to the creation of their concept. Their windows are manufactured in Engineered Redwood and Hardwood.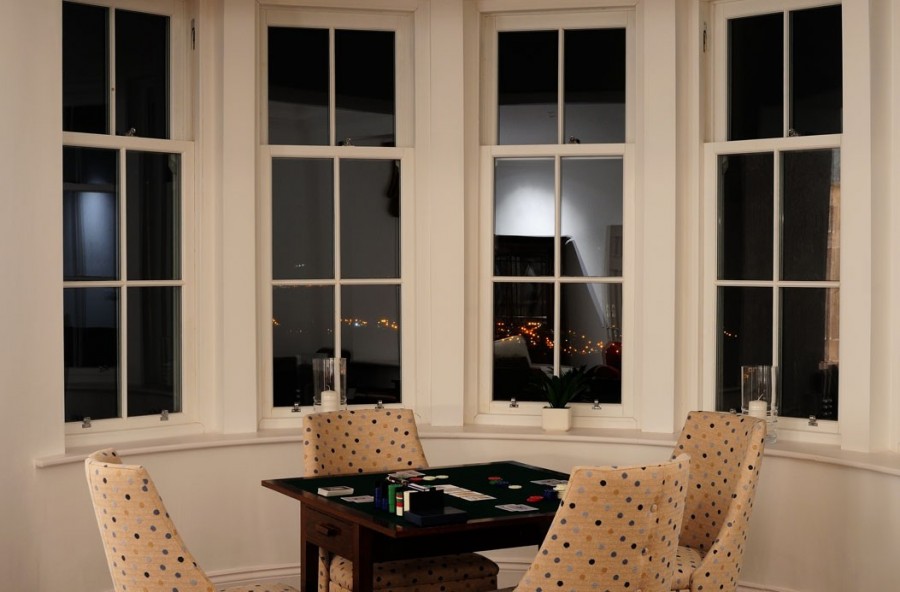 At Blairs Timber Windows they ensure that each order from new builds, through to refurbishments projects for housing, commercial and domestic properties is fulfilled on time and on budget. Their clear commitment to quality keeps them at the leading edge of the market.
Lauren Anderson, Group Marketing Manager of the Saveheat Group commented, "As a leading UK manufacturer high quality is extremely important to us, therefore we require wood coatings that we can trust to provide excellence and longevity for our customers". She went on to add, "The AkzoNobel Sikkens range of products we use more than meets the high benchmarks we constantly set".
The varied amount of manufacturing and installations undertaken by Blairs Timber Windows throughout the year creates an on-going need for a wide-ranging selection of quality coatings that can provide the overall standards and finishing they require. Therefore, it's no surprise that Sikkens high quality joinery products are used by Blairs Timber Windows for a host of projects. It's a supply partnership between AkzoNobel Sikkens and Blairs Timber Windows that works extremely well.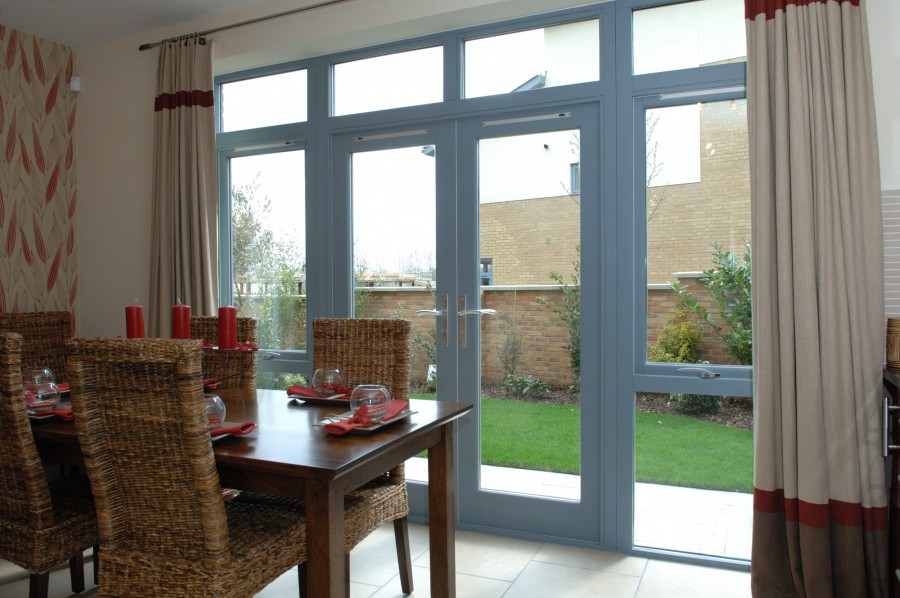 A shining example of a project using AkzoNobel Sikkens products that would in the end win an award for Blairs Timber Windows was the transformation of the Dunlop Estate Manor House in rural Ayrshire, Scotland. The ancestral home of Clan Dunlop which was built in 1834 stayed in the family until the last direct descendant passed away. It eventually fell into disuse and was listed as a Category A building by Historic Scotland. In 2014 Laurel Homes began the task of restoring the house and estate to its original splendour. The Manor house underwent major renovations and was refurbished into nine luxurious apartments. Douglas Anderson, Business Development Manager at Blairs Timber Windows commented, "the restoration included Blairs Sash and Case windows to reinstate the original window types and configurations and be a key feature in returning the building to its former glory. Blairs client opted for windows factory finished with AkzoNobel Sikkens coatings to ensure a durable and quality finish". The development was awarded Renovation of the Year at the Scottish Property Awards.
The AkzoNobel SIKKENS ranges used by Blairs Timber Windows includes some of their best-known products and includes…
SIKKENS CETOL® WP 566 is a waterborne, translucent primer for wooden constructions made of pine and hardwood. Perfect for exterior and interior applications with good run-off properties, great colouring characteristics and provides high levels of UV protection which is a boon in assisting the longevity of certain projects. Translucent, colour tints come from the SIKKENS Joinery Colour Classics collection.A real benefit is that all translucent colours can be mixed with each other.
SIKKENS CETOL® WF 952 with Duraflex Technology is a waterborne, translucent, satin matt mid and top coat spray application for wooden constructions which provides high UV protection for exterior and interior applications. SIKKENS CETOL® WF 952 virtually eliminates blocking, is quicker hard drying and has improved impact resistance. It also delivers excellent adhesion to suitably base stained timber and as an added bonus, is moisture vapour permeable and provides superb bright translucency. SIKKENS CETOL® WF 952 also has good mechanical and weather resistance with long-term elasticity and durability. It's tested according to DIN EN 71 Part 3 "Safety of toys". Translucent, colour tints come from the SIKKENS Joinery Colour Classics collection. It's ideal for stable and semi-stable and wooden components.
An integral element of this top-quality quartet of products is the SIKKENS RUBBOL® WP 198 (Aqua Primer 205) waterborne sprayable white primer. Ideal for mid-coat applications for wooden constructions made of pinewood and delivers isolating properties against discolouring wood extractives. Suitable for exterior and interior usage it provides high filling properties with low-odour and has good sanding values.
The AkzoNobel Wood Coatings Exterior collection of high quality products also delivers a high-performing topcoat collection with SIKKENS RUBBOL® WF 382 which has DURAFLEX TECHNOLOGY, delivering optimal durability whilst demonstrating long term elasticity. delivering optimal durability whilst demonstrating long term elasticity. It also provides high resistance to cracking, premium UV protection through innovative new light stabilisers and has excellent resistance against the impact of extreme weather.
Lauren Anderson ended by saying, "we have always found AkzoNobel's Sikkens wood coatings to be a perfect fit for the high standards our business requires and have been using their products for seven years with highly positive results".
To contact them directly for further details on their products, specifications and to see the list of UK and Ireland distributors follow the link www.sikkens-wood-coatings.co.uk/en/home.html
AkzoNobel creates everyday essentials to make people's lives more liveable and inspiring. As a leading global paints and coatings company and a major producer of specialty chemicals, we supply essential ingredients, essential protection and essential colour to industries and consumers worldwide.
Backed by a pioneering heritage, our innovative products and sustainable technologies are designed to meet the growing demands of our fast-changing planet, while making life. Headquartered in Amsterdam, the Netherlands, we have approximately 45,000 people in around 80 countries. Our portfolio includes well-known brands such as Dulux, Sikkens, International, Interpon and Eka. Consistently ranked as a leader in sustainability, we are dedicated to energizing cities and communities while creating a protected, colourful world where life is improved by what we do.
AkzoNobel Industrial Coatings Ltd WFA UK
Unit 4a Mercer Way, Shadsworth Business Park, Blackburn, Lancs BB1 2QZ
Tel 01254 687950