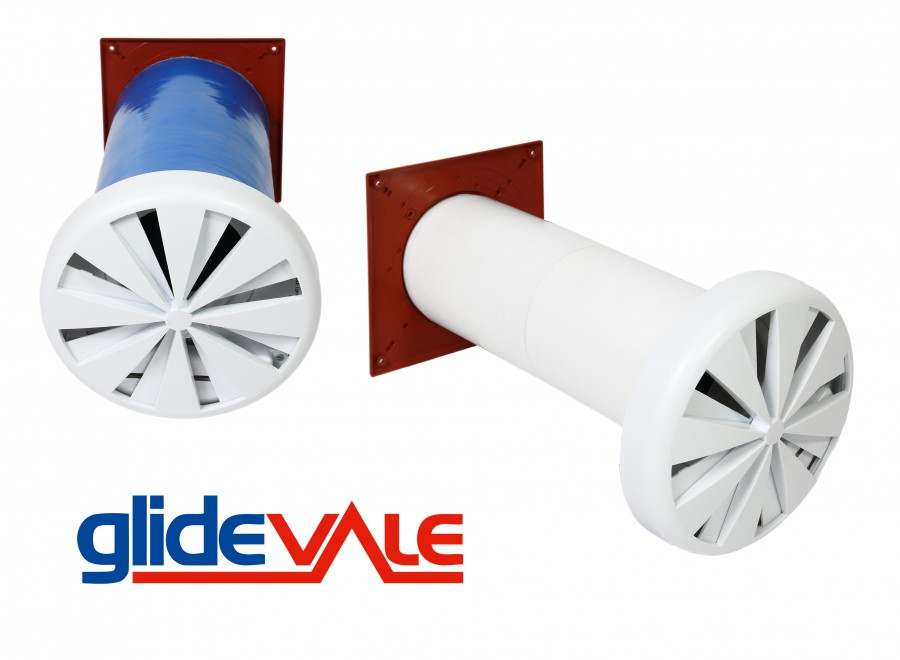 Glidevale, the specialist building products and ventilation solutions provider, has introduced a new and improved version of its Fresh 99H humidity-sensitive, through wall ventilator, designed to introduce fresh air into properties. It opens and closes automatically depending on relative humidity (RH), reducing the potential for harmful condensation and heat loss. With an operating range of 35-75% RH, the vent includes a trickle facility even when 'closed' to ensure the constant ingress of fresh air.
The ventilator is non-electrical, requiring no energy to operate. It is easy to fit and virtually maintenance free. Being fully automatic means that no user interaction is required. These features make the Fresh 99H the ideal choice for social housing, student accommodation and hotels.

Glidevale has also upgraded its acoustic humidity-sensitive wall vent, the Fresh 99HdB, which provides sound reduction up to 40dB Dn,e,w. It is suitable for use where there are high levels of external noise such as near main roads, airports or railway lines.
Both products offer improved ventilation equivalent areas compared to previous models.
The Fresh 99H and 99HdB are the ideal partners for Glidevale's iPSV whole-house ventilation system, providing background ventilation to comply with Building Regulations.
Contact 0161 905 5700, email sales@glidevale.com or visit www.glidevale.com