Neaco's structural glass balconies are adding beautiful minimalist looks in keeping with the impressive contemporary design of Oakapple Group's mixed-use development in Clapham. Designed by Harris Architects, the scheme comprises 10,000 sq ft of grade A commercial space and 40 luxury apartments across six levels, with communal external terraces on upper floors.
With a choice of glass-fronted designs, Neaco's Clearview balcony range is renowned for its superior contemporary visual appeal and the free-standing structural glass option offers the ultimate in minimalist style with no supporting stanchions required. This high-aesthetic solution combines smooth, clean lines with maximum visibility and the durability to handle the most demanding environmental conditions.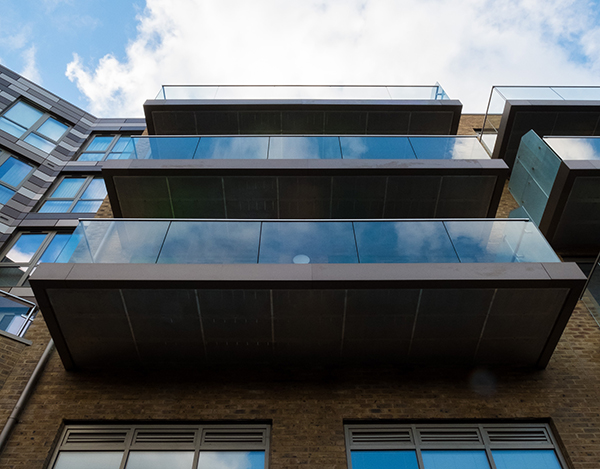 Continuous glass is toughened in accordance with BS EN12600 class 1 and secured by aluminium floor channels with integrated rubber seals which insulate the glass and eliminate the need for the more traditional messy mastic detail. Glass is capped by aluminium top rails which are warm and comfortable to the touch with a powder coated finish in a choice of solid or metallic colours. Balconies are available with a choice of durable aluminium decking which provides a contact area of between 74% and 100% on the surface, yet drains water quickly and efficiently.
Tel 01653 695721
W neaco.co.uk