TriRoof is a fully bonded GRP waterproofing system that covers an entirety of any roof area without leaving any seams, welds or joints – making it one of the strongest roofing solutions available on the market.
Backed by a 25-year material guarantee, this innovative roofing system can be specified with a fire-retardant topcoat certified to EXT.F. AB BS 476: part 3: 2004. It is available in a range of finishes and colours, as well as standard and non-slip options.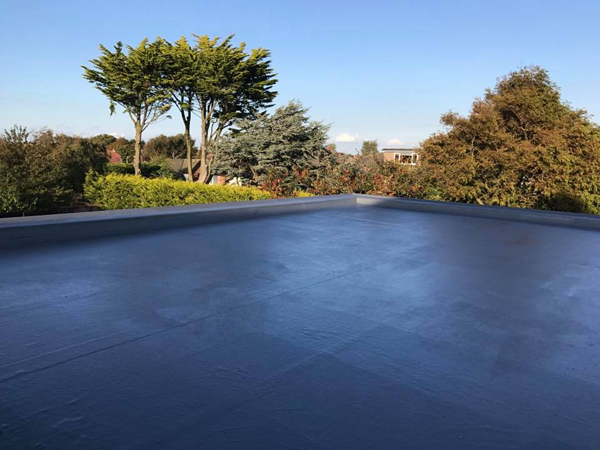 Environmentally friendly
This GRP system does not require any heating equipment for installation and, once fully cured, TriRoof resins are inert and do not release any harmful substances into the environment. As a result, these resins do not create ant toxic by-products and have an excellent environmental profile.
Easy to apply
The TriRoof GRP Roofing System is quick and easy to lay and adaptable to every type of roofing application requirement: around light wells, skylights, roof lights, gutters, vents, windows, stairs and all other common obstacles.
About Tricel
Tricel Composites is a highly established supply and distribution operator in the roofing sector. Successfully providing flat roof fibreglass material for over 60 years, our specialist offers unrivalled industry and product expertise.
Extensive experience in laying, fixing and replacing flat roofs makes our technical team exceptionally qualified to supply you with the best solutions to your GRP roofing requirements.
TriRoof also provides a one-day roofing course for individuals who wish to gain, or improve upon, their GRP roofing skills. These take place either our training centre or as a block booking across the UK.
The structured course covers all the necessary installation requirements of this roofing system and the use of all specially formulated Topcoats and Resins.