A high-quality alternative to traditional railing solutions – that boasts the ability to reduce on-site installation times - has been unveiled by F.H. Brundle.
The innovative new Fortitude railings has been described as "one of the most versatile off-the-shelf handrail solutions on the market today" by the leading wholesale distributor.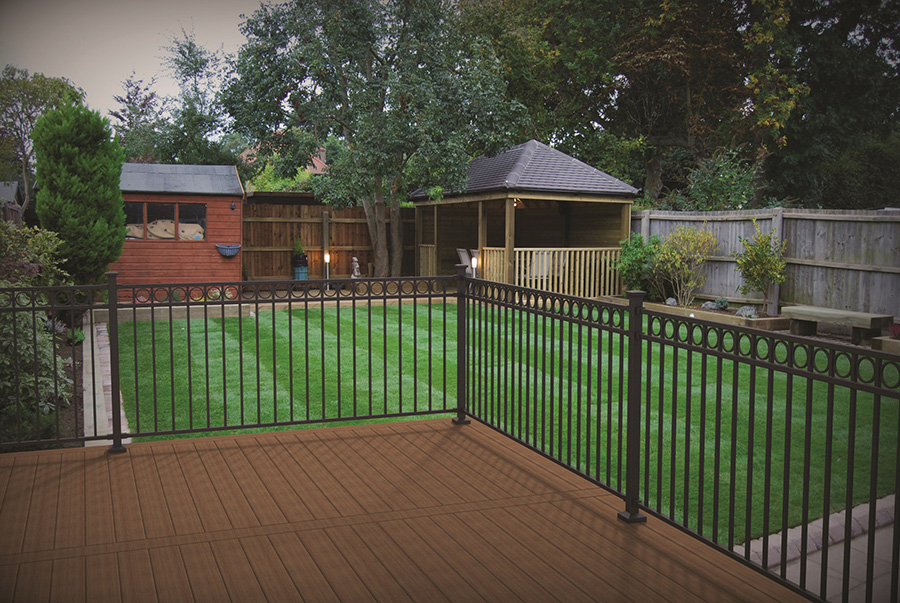 Paul Smith, Head of Marketing of F.H. Brundle, said he was delighted to add Fortitude to further complement the company's range of high-quality railing solutions to suit the widest range of applications.
Paul said: "Fortitude railings would complement a residential property while helping to create virtually a maintenance-free system.
"The panels can be cut to size on-site to suit different post centres - which maximises flexibility as well reducing installation times and greater convenience.
"While the range of components available mean there is almost limitless on-site possibilities and flexibility irrespective of installation size."
Available in two polyester powder-coated finishes, a contemporary black sand and elegant white gloss, the Fortitude range comprises of a series of railing panels and brackets that makes it the perfect solution.
Paul added: "The Fortitude raking panel is cleverly designed to allow installation of railings on stairs and gradients, whilst concealing the pivot points of each spindle. It also has the ability to make a gate out of a standard panel."
The panels, which are protected by high quality zinc phosphate and Akzo Nobel UV-resistant powder coatings, are all supplied with suitable fixings for both steel or wooden posts.
To find out more, please visit www.fhbrundle.co.uk.