The A. Proctor Group are experts at solving condensation, airtightness and energy efficiency problems in buildings and has launched a new innovative high performance variable resistance vapour control layer for use in commercial and residential projects.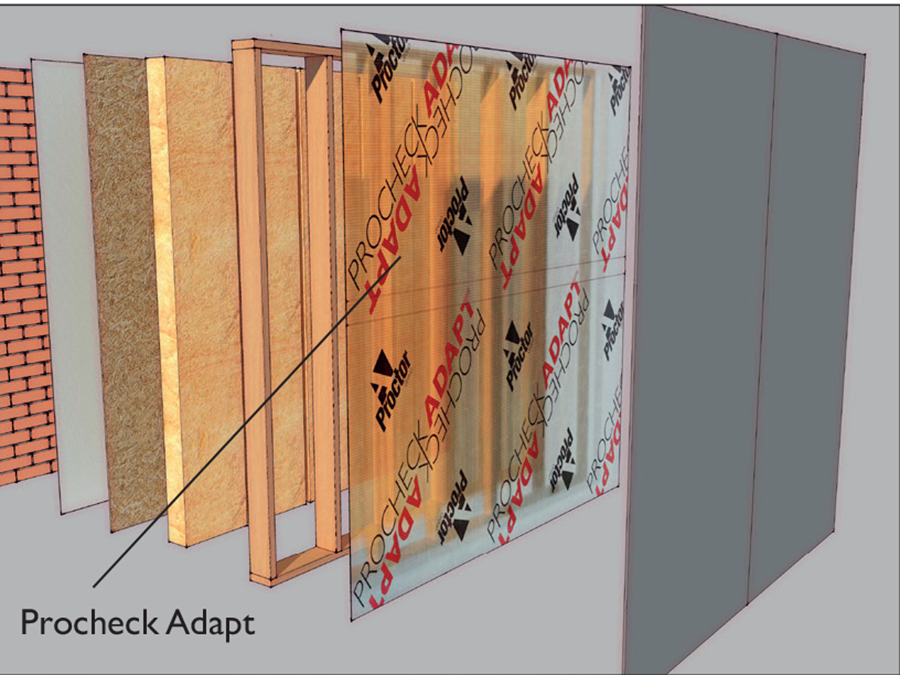 Procheck Adapt is designed to protect the building fabric from the potential risks of condensation whilst providing the added benefit of serving as an effective airtight barrier. Thanks to its unique design the new membrane offers variable resistance which adapts to changes in humidity levels, becoming increasingly more resistant in Winter and more permeable in Summer. This ensures that the building fabric is protected from damaging moisture levels during cold, wet winter months, and allowing the fabric to dry out effectively in warmer, drier months.
Procheck Adapt has a translucent structure which eases fixing to structural frames and in combination with its integral tape allows for a fast installation time.
It has long been recognised that the correct management of moisture vapour within buildings is important not only in ensuring the longevity of the building fabric, but also in the health of the occupants. As today's structures become increasingly better insulated, more airtight, and more energy efficient, management of moisture at the design stage becomes critical. The introduction of Procheck Adapt will ensure that it provides a high level of protection throughout the building's lifespan.