One Solution From A Single Point Of Supply
The Junckers Leveldek system is a fully integrated solid hard wood floor and heating system. Any of the 22mm or 20.5mm thick floor boards from Junckers' full range of finishes may be used, so there is a floor to suit any taste and style of interior.
Traditionally, wood floor finishes and heating systems are specified separately and supplied and installed by different companies. Junckers Leveldek offers a versatile levelling system, underfloor heating and a solid hardwood floor finish from a single point of supply.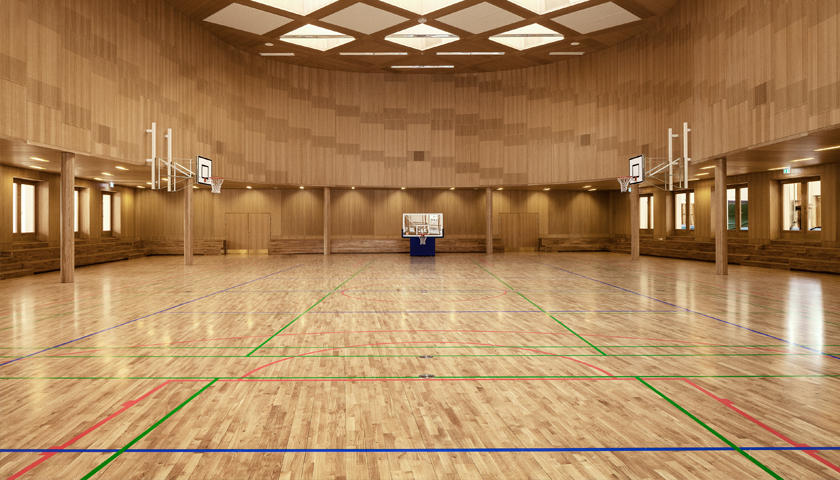 Energy Efficiency and Fast Warm Up
A Junckers Leveldek floor system is able to achieve the greatest energy efficiency and fastest warm-up time because of the unique way the heating pipes are supported directly beneath the floor boards. The heating panels are insulated and reinforced, and have aluminium heat diffusion plates. They are pushed upwards against the underside of the wood floor boards by the support saddles and this "close contact" gives the best heat output possible. This also means that the Leveldek heating pipes cannot sag or move, so the heating will give the same reliable efficiency for its whole life. The design of the Leveldek system means that the response time and heat output can be calculated accurately, so the heating engineer can be sure that the predicted performance will be what the client will actually get.
The heating panels and battens are supported above the subfloor, therefore it is very easy to include other services beneath the floor prior to installation of the hard wood floor boards. Junckers Leveldek works perfectly when a sprung floor is needed because the heating panels will flex along with the whole floor system.
Fully Guaranteed
Junckers wooden floors have for many years been recognised by clients, architects and the heating industry as the only type of solid hardwood floors on the market so stable that they can be guaranteed for use with underfloor heating. Junckers offers a full guarantee for the system under the Junckers Lifetime Warranty Scheme with a 25-year guarantee for the flooring and installation, 10 years for the pipes and insulated panels and 2 years for all electronic components.
For more information visit the website.