Marshalls is proud to introduce to the market an exclusive collection of Vietnamese granite.
The range features six exclusive, contemporary colours, which are named after cosmopolitan neighbourhoods around the globe – Södermalm, Yaletown, Kreuzberg, Fitzroy, Malasaña and Belleville.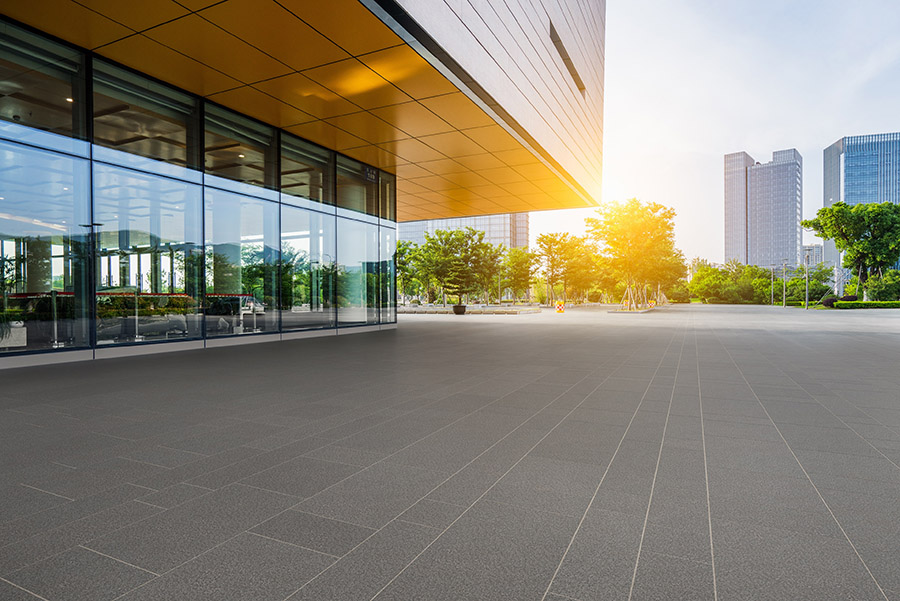 Each colour is available in five different finishes, including fine picked, flamed and polished.
Andrew Stalker, Marshalls' Head of Commercial Marketing, said: "We are thrilled to be able to add this exclusive range of Vietnamese granite to our already extensive natural stone product offering.
"The breadth of colours and finishes we are now able to offer gives customers a huge range of granites to choose from which are sure to suit any commercial project. Our Vietnamese offer is a new opportunity for specifiers to select from a range of top quality stone and with a quantifiably more ethical supply chain."
Marshalls' Vietnamese granite gives a stylish and elegant feel to landscape schemes. From warm buffs, reds and pinks, through to a wide variety of cooler greys and black, the wide colour spectrum allows for a great deal of flexibility in colour tones. What is more, in the opinion of Marshalls' independent ethical auditor, Stirling Smith, Marshalls Vietnamese supply chain represents a significantly reduced level of ethical risk compared to many other sources of granite.
Granite can be used to add contrast to an existing build, or it can set the tone for an entirely new project. Whatever the scale of the landscape project, granite adds strong visual appeal and eye-catching texture – a must for any designer.
Granite can be laid in a mixture of colours to heighten the visual appeal – especially over larger areas. The flexibility of granite enables designers to take a single stone colour and produce all the landscape elements of a scheme, and with the wide variety of colours and finishes available in Marshalls' new Vietnamese granite range, there is something to complement every project.