Drainage and wall kerbing, which make up part of a dairy, are important products that need consideration. To reduce costs, many may opt for these to be made out of concrete, however over time concrete dries out and is prone to cracking.
This can jeopardise a hygienic environment as unwanted bacteria will harbour in the cracks, no matter the size. Concrete is also a hard material to thoroughly clean as it is not impermeable and can absorb some moisture, weakening the structure.
In time the concrete may therefore erode and cause construction issues within a dairy, which would disrupt the daily production of their goods.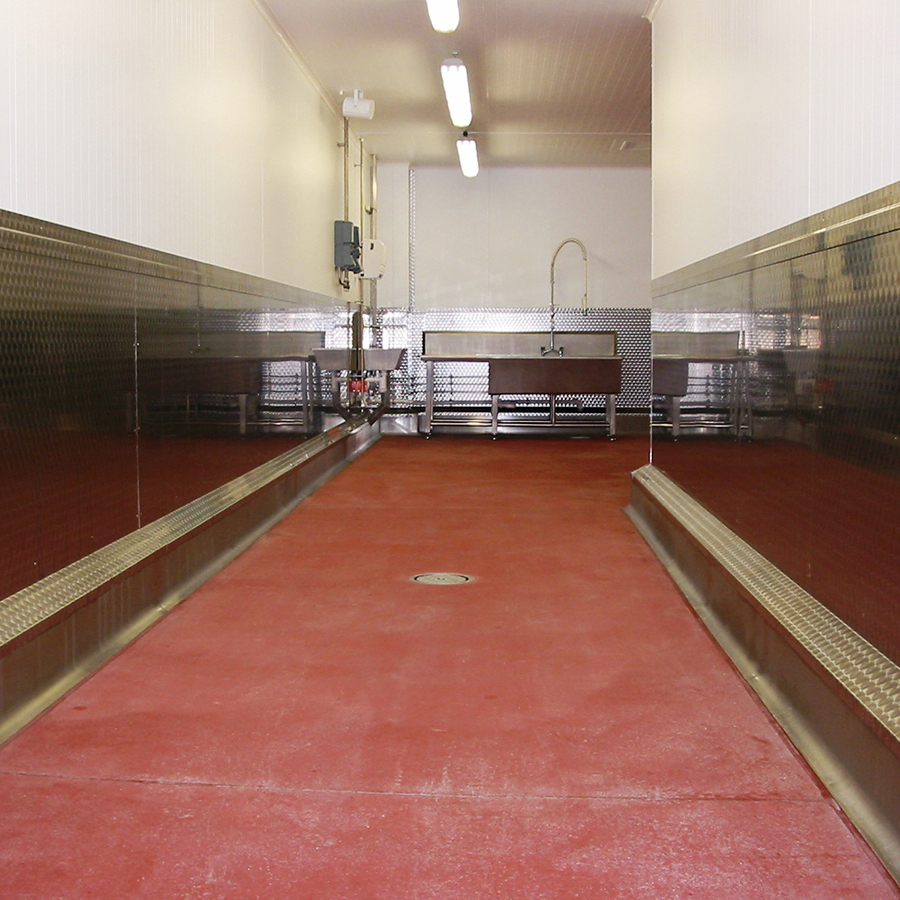 Highly Hygienic Stainless Steel
Alternatively, drainage and wall kerbing can be manufactured from stainless steel.
Stainless steel is resistant to caustic cleaning materials and lactic acid, which are common elements in a dairy. This resistance ensures that the stainless steel surface does not corrode, rust or weaken making it an excellent long term solution in construction.
Choosing Your Drainage System Design
As well as the material it is made from, the layout and design of a drainage system is also important.
A drainage system will need the appropriate flow rates to cope with the volume of liquid waste water in the area.
A drainage system also goes hand in hand with the flooring design so liquid waste water drains effectively into the channels or gullies. Doing this prevents any pooling or standing water, which is prone to bacteria build up.
Create a Seamless Connection
A stainless steel wall kerbing system can also work with the flooring design. A seamless connection between the floor and the wall can be made by installing a resin wall cove onto the kerbing.
This drastically improves the efficiency of cleaning by removing any creases or angled connections. In turn this reduces the amount of areas bacteria and small debris can harbour and grow.
With strict hygiene demands throughout the dairy industry, Aspen Stainless has the ability to provide a tailored product package to meet your specialist requirements using its range of drainage, wall kerbing and protection