A year of investment in Posi-Joist technology continues with new fire tests and a new Posi-Strut web due for testing in the Autumn.
With Posi-Joist now firmly established as the floor system of choice for many specifiers and builders alike, our investment in Posi-Joist development continues at record levels.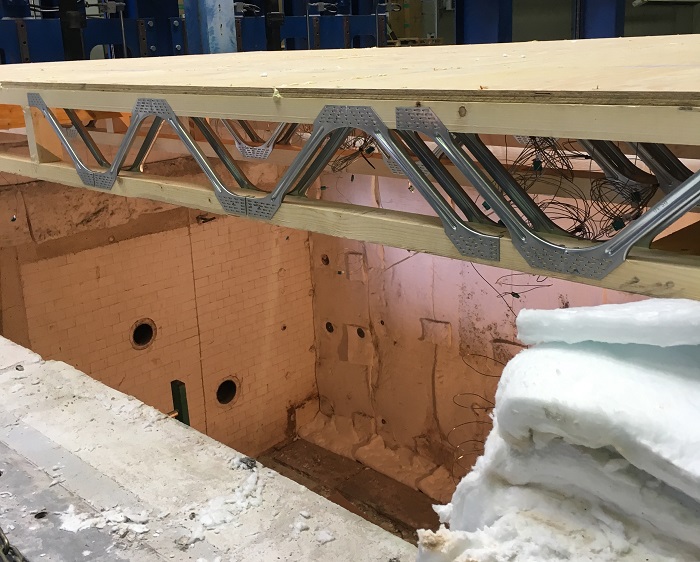 Posi-Joist floors being assembled for fire testing
Autumn 2017 will see the first internal tests of our newest Posi-Strut web to be developed. The new web will replace the current PS10 web and has been designed to maximise the structural performance of the joist.
Meanwhile, regulatory changes in the Irish market have necessitated a fresh round of Posi-Joist fire tests and assessments to EN standards. The result is a comprehensive set of solutions for fire resistance of 30, 60 and 90 minutes. We are thrilled with the successful results Posi-Joist has achieved for both 600mm and 400mm centres.
This has put Posi-Joist in a great place for the future both in Ireland, the UK and throughout the rest of Europe.