Lorient, leading designer and manufacturer of high-performance door sealing systems offers a range of Testing & Technical Services that include fire door inspections and consultancy. With almost 40 years' experience, Lorient is respected throughout the industry for its technical expertise; and plays an active role in helping to shape standards and best practice.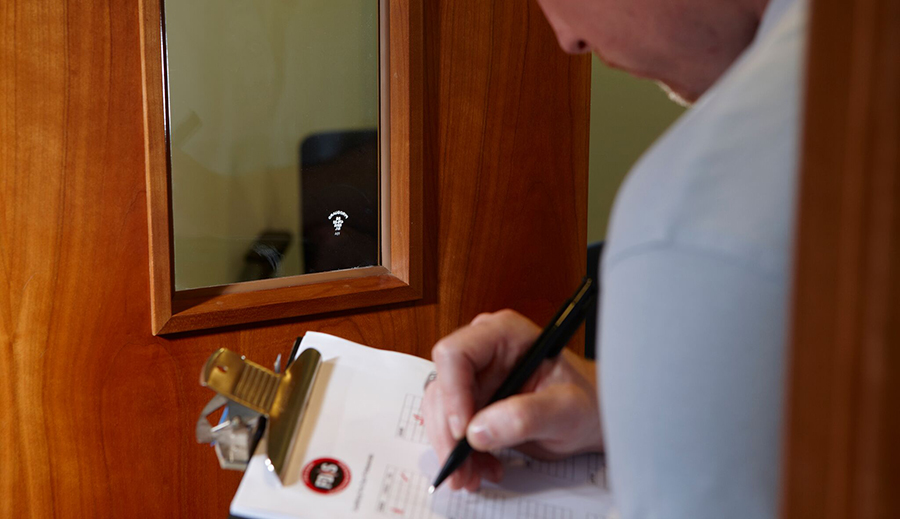 A fire door acts just as any other door in normal service, in a fire it takes on a critical role – to save lives and protect property. It does this by holding back the spread of fire and smoke through a building for a designated period, giving time for building occupants to escape. In 2006, the Regulatory Reform (Fire Safety) Order 2005 came into force in England and Wales; transferring the responsibility for Fire Safety from the fire authorities to whoever has day-to-day control of building premises – this is known as the
'Responsible Person'. This person must take steps to reduce the risk from fire; consider how to contain a fire should one break out and ensure people can escape safely. They also need to be able to identify a Competent Person i.e. knowledgeable, qualified professional who can undertake preventative and protective measures, such as Fire Door Inspections, if they're not confident to do so. Compliance with the RRO is a legal requirement. Failure to comply with RRO is a criminal offence and can lead to prosecution, large fines and even imprisonment.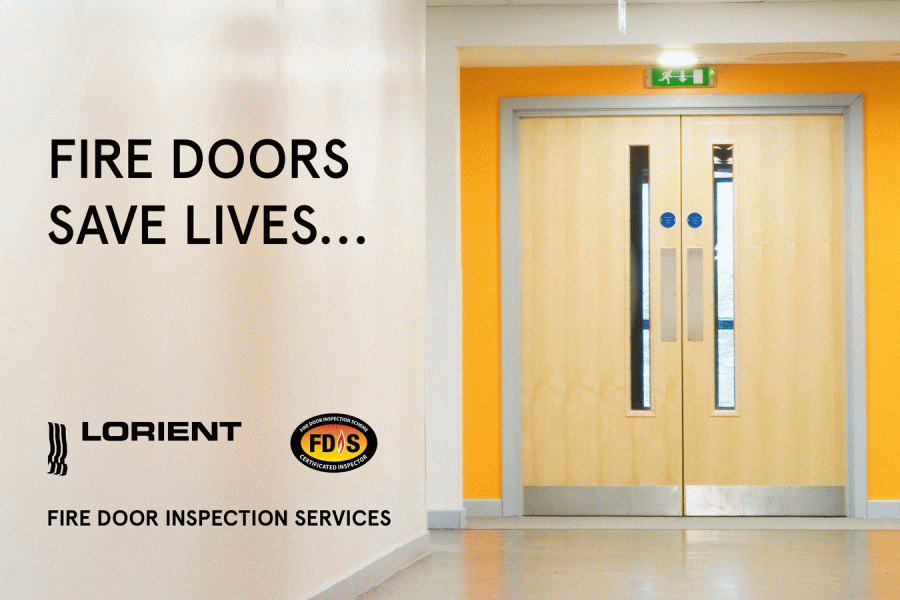 Every year lives are lost unnecessarily because fire doors have been wrongly specified, fitted or maintained. It is the duty of the 'Responsible Person' to ensure that all passive and active fire protection is under a sustained, suitable and sufficient programme of inspection and maintenance to ensure that they will perform as intended in the event of a fire.
Lorient offers a professional and expert fire door inspection service; with certificated Fire Door Inspectors that are fully qualified under the Fire Door Inspection Scheme (FDIS); and have been assessed by Exova Warringtonfire, an independent third party. Certificated to carry out the inspection of building's fire doors and prepare a detailed survey; and report on the condition and function of the fire doors on premises; providing peace-of-mind.
For further information about Lorient's Fire Door Inspection Services please contact 01626 834252 or email testing@lorientuk.com.