Trade bathroom and tile supplier Easy Bathrooms has launched its first showroom in the North West, following £200,000 investment.
The company officially opened its new store on 17th July 2017, which is located in Chester. The move is the latest in a string of new shops, to offer a truly nationwide service to contractors and developers — alongside its established online presence.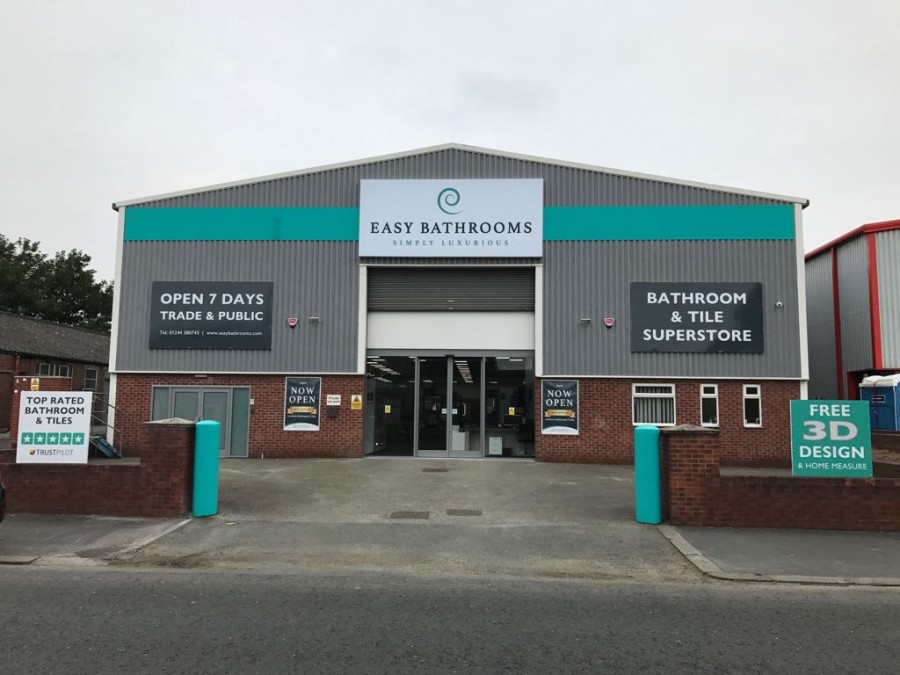 With 10,000 sq ft of space and over 100 displays on offer, the new showroom is Chester's biggest tile and bathroom store. It boasts popular ranges from Burlington, Heritage, Calypso and Vitra and showcases on-trend styles, such as moonlight and geometric-patterned tiles.

Rob Holroyd, the firm's contracts manager said: "At Easy Bathrooms, we focus our business on great service levels, providing a wide variety of choice and being competitive on price. This is why we have built a strong reputation among contractors and developers.
"We find that bricks-and-mortar stores are imperative, because it offers tradespeople a way to browse new trends and get advice. Many of our clients also bring their own customers into our showrooms to talk them through their bathroom and tile choices," continued Rob. "Ultimately, this gives the end-user a great, personal experience and one that they'll remember."
Trade buyers will be offered incentives if they open a business account. The store is open seven days a week.
The expansion news comes just three months after the firm launched a 12,000 sq ft flagship showroom and 110,000 sq ft warehouse in Birstall, Leeds.
And the trail of launches won't end there — next week will see the opening of the firm's 14th showroom in Barnsley, with another to follow shortly afterwards.
For more information on an Easy Bathrooms' trade account, please contact Rob Holroyd:
07949 051518