The weakest barrier to draughts, noise ingress and security in most buildings is their windows. The sound of traffic, noise in the hallways, drafts chilling classrooms; is not a welcome environment to learn and concentrate in.
Secondary glazing offers one of the only options to improve energy efficiency, enhance acoustic performance and increase window security in Listed educational establishments o those in conservation areas.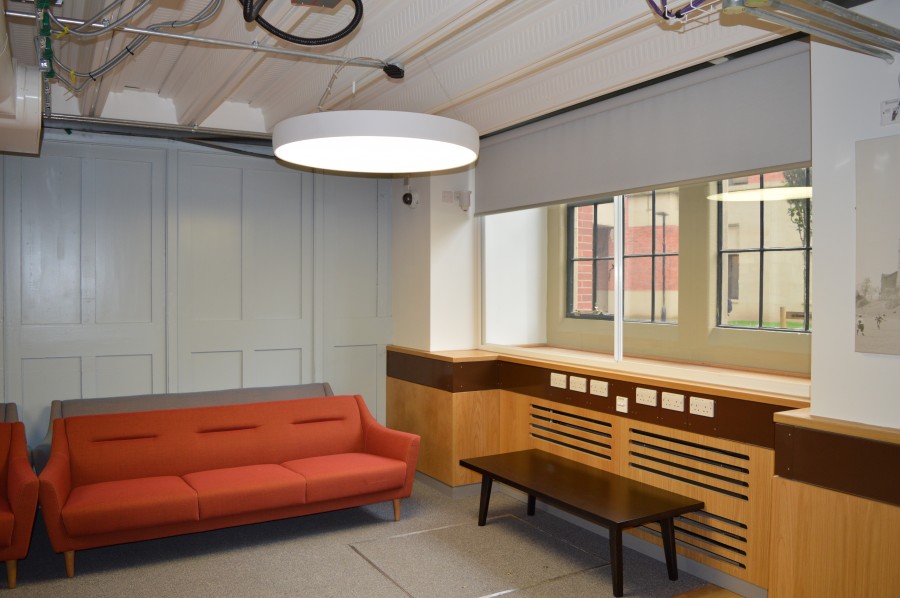 WARMER
A well designed and installed secondary glazing treatment can nearly halve heat loss. With the full sealing of the primary window, draughts are virtually eliminated. Secondary glazing with a low-E glass reaches U-values of 1.9 and as low as 1.27 with enhanced thermal sealed units. In buildings with large window areas, similar to a recent job at the University of Birmingham , secondary glazing will help to conserve energy and reduce long-term costs.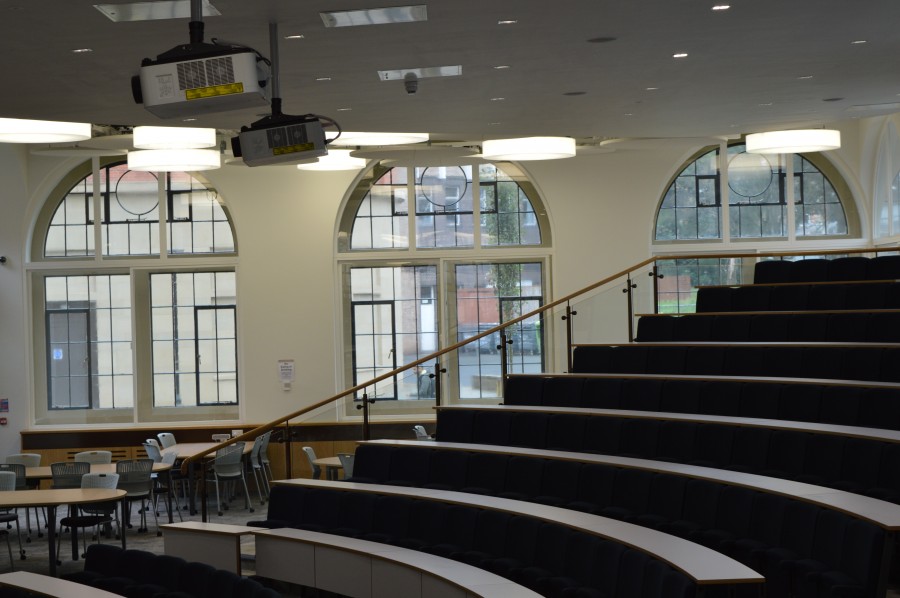 QUIETER
Building Bulletin 93 outlines the acoustic performance required of educational buildings. Research has proven a direct correlation between poor acoustics having a detrimental effect on the learning and well-being of teachers and students. The WHO (World Health Organisation) recommends 40dB as an acceptable level of noise ingress in classrooms. Secondary glazing set 150mm apart from the primary window, will achieve 45dB reductions and even more if a specialist acoustic glass is used.
Lying next to the Crossrail enabling works site, Bishops House Childrens Centre was suffering due to its noisy and dusty neighbours. Selectaglaze was approached to devise a treatment, which would help mitigate the noise ingress and prevent the further spread of dust in the childrens centre.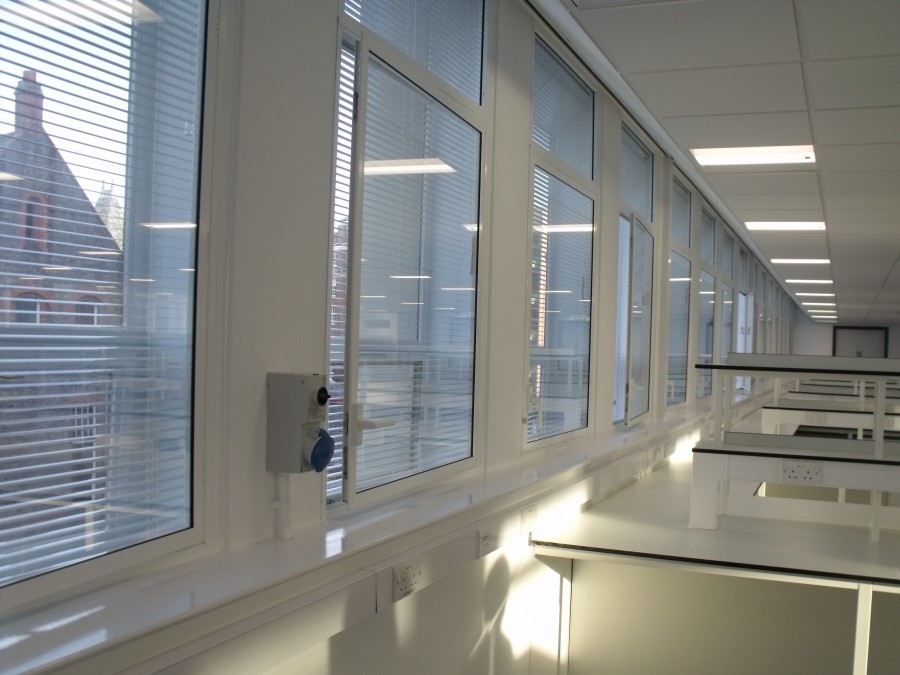 SAFER
Secondary glazing provdes an effective second barrier to entry, even in its most basic form. However, the range includes units accredited to Secured by Design and enhanced security for physical attack and blast mitigation. Selectaglaze systems are suited to IT areas, laboratories, general classrooms and secure reception screens. The latest example is a project in the Sherrington Building Labs, at Liverpool University.
From primary schools through to universities, we all learn better in a quiet and comfortable environment – concentration is enhanced and communication is easier. Traditional buildings often suffer with noise problems and energy inefficiencies, so installing secondary glazing can help combat these adverse impacts on the learning environment.
With a successful history spanning 50 years and Royal Warrant Holder since 2004, Selectaglaze is the leading specialist in secondary glazing. Selectaglaze's purpose made systems arrive fully assembled to allow rapid installation with minimal disruption during term time and works can be staged to suit maintenance budgets.