Reflex-Rol has taken the new Mermet fabric Ultimetal and put it into one of our own tried and tested pieces of hardware to create the ultimate energy saving blind.
The combination of the two produces a blind that has significant benefits in the reduction of daytime solar heat gain by saving energy with less reliance on air conditioning.
There is also a reduction in night-time and winter time heat loss, which saves on heating bills, whilst it also supplies good levels of natural light and so reduces lighting bills.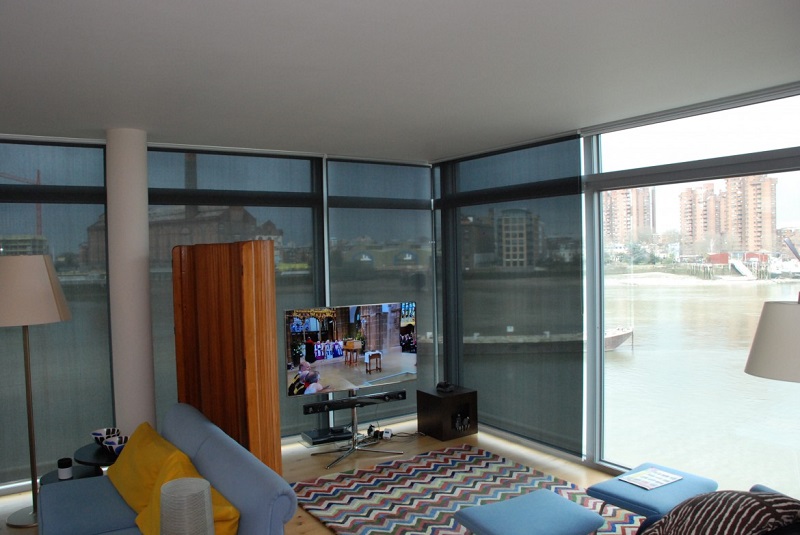 That is why we call it three blinds in one.
The three in one system can be specifically tailored to individual clients' glazing requirements. We also have a bespoke calculator to show the specific levels of improvement we can provide.
The improvements in the Ultimet blind provide reductions in heat gain and improvement to insulation by over 50% on some specifications of glass, and at least 15% on the highest specification modern glazing.
All windows benefit from the addition of these blinds – size limitations notwithstanding.
The neat and compact three blinds in one system is possible as the Ultimetal fabric is thin and our own Reflex-Rol hardware is small, making any installation discrete.
The fabric is PVC free, polyester free, practically fossil fuel free making it a low VOC emission fabric and therefore very attractive for installations and buildings considering LEED, WELL Building and BREEAM assessments.
The blind should be of interest to:

Building owners/occupiers/facilities managers.
Architects & Interior Designers.
HR departments.
Energy Consultants.
Building/HVAC engineers.
Sustainability Consultants.