Sphera, from Forbo Flooring Systems, has been born out of a brand new, state-of-the-art production facility, utilising all the latest insights and technology to set a new standard in homogeneous vinyl flooring. Whilst new production techniques mean that Sphera achieves best in class dimensional stability, helping to maintain the long term appearance and performance of the floor covering, Forbo's new internal extrusion process enables the creation of multiple chip sizes and shapes depending on the design effect desired, heralding a step change in the way homogeneous vinyl is manufactured.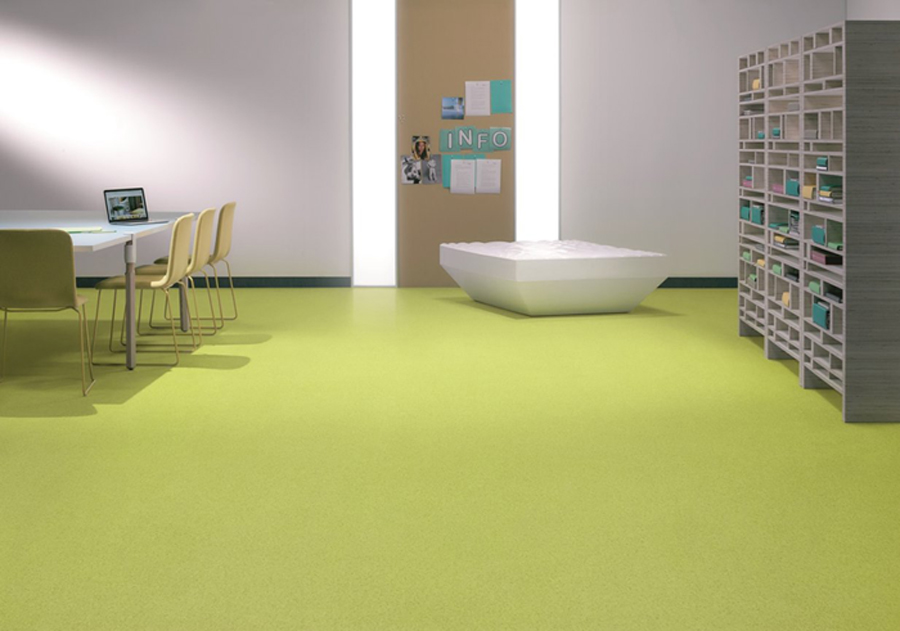 Thanks to this unique process and the use of innovative new colour pigment spheres, Sphera Element, the first of Forbo's homogeneous vinyl collections, offers the freshest, cleanest colour palette available on the market, with a harmonious range of contemporary tones. Manufactured and designed in Europe to reflect today's most relevant colour trends, Sphera Element offers a sophisticated palette of 62 shades, from warm and cool neutrals that complement wood and stone, to calming pastels and bolder more saturated hues for way-finding, zoning and accent colours. The new range is also truly non-directional, an added benefit for contractors.
Sphera Element benefits from SMART (Sustainable Modern Advanced Robust Technology) technology, with the SMART-top finish achieving high resistance to chemicals, scratches and stains. The in-line coating and subsequent embossing process results in superior appearance and durability, which sees Sphera achieving the highest abrasion wear rating group T (tested to EN660-2).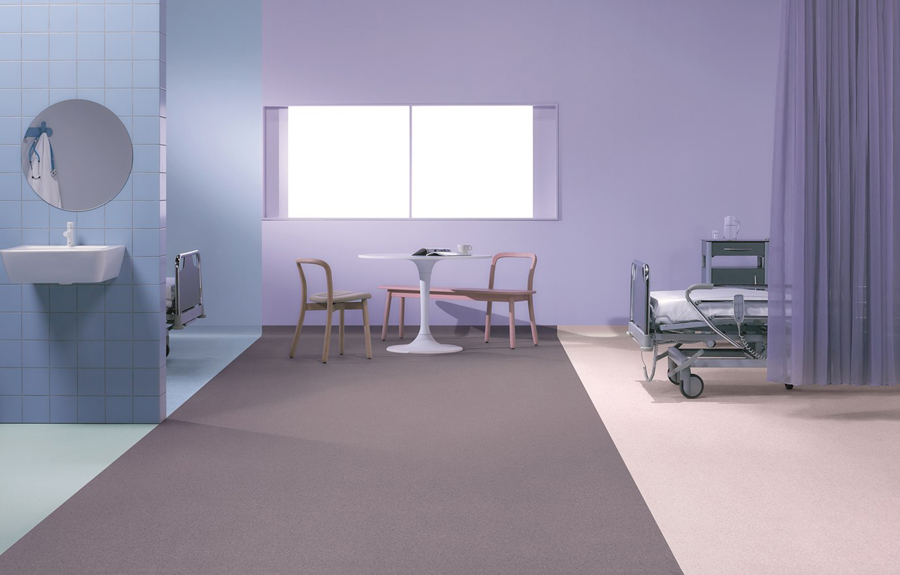 Sphera flooring is designed to add character and style to floors across numerous applications from demanding, hygienic healthcare environments and flexible, multi-purpose modern public buildings to education facilities and offices where durability and colour are key.
Julie Dempster, Marketing Manager at Forbo, said: "We are committed to manufacturing floor coverings that contribute to a healthier indoor environment. Sphera Element has low emissions and is 100% phthalate free, and almost half of the colours in the range have a Light Reflectance Value (LRV) higher than 40% in order to maximise any natural or artificial lighting,as light affects almost all vital processes in the human body and impacts people's performance, health, safety and sense of well-being."
For more information please telephone 0844 822 3928, email info.flooring.uk@forbo.com visit www.forbo-flooring.co.uk/sphera