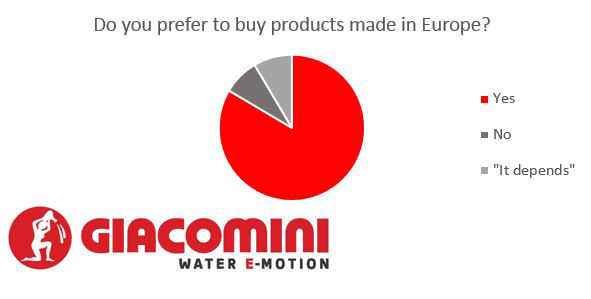 76% of people surveyed think country of manufacture is an important factor when it comes to purchasing. A survey, carried out by Giacomini UK, explored attitudes toward manufacturing and revealed some interesting post-Brexit insights.

When asked if the country of origin was checked before purchasing building and HVAC supplies, just 19% said that they never check which demonstrates the importance of a products' origin when making decisions about purchasing.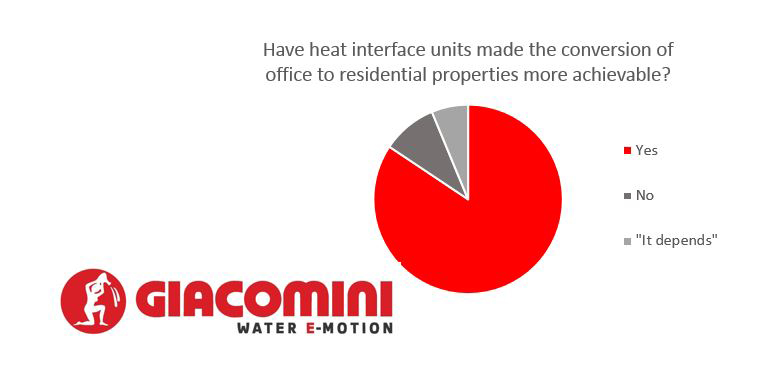 83.5% of respondents said they prefer to buy products from a European manufacturer with just 8% saying that they would not ever buy a product if they knew it was made in Europe.

The survey also focused on more specific issues within the HVAC industry and asked respondents if heat interface units have made converting offices to residential properties more achievable. An overwhelming 84% agreed, which reinforces the noticeable growth that Giacomini UK has seen since regulations surrounding planning permission were altered, meaning that Class B1 offices could be converted to Class C3 residential dwellings without the need for specific planning and development permission.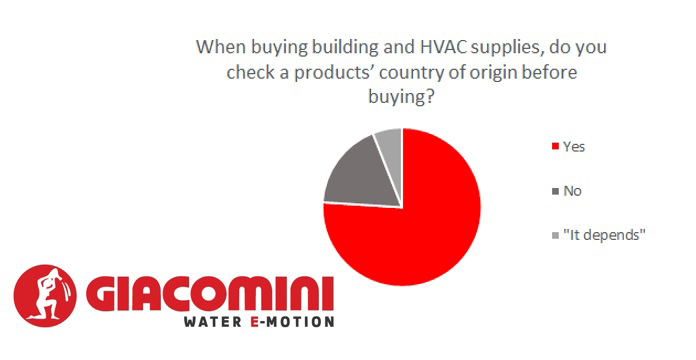 Giacomini UK is the UK division of the Italian company, Giacomini, one of Europe's largest producers of plumbing brassware and radiator valves and prides itself on its products being made to the highest specification at the company's sophisticated manufacturing facilities in San Maurizio d'Opaglio, Italy.

Matt Lowe, managing director of Giacomini UK, commented: "Post-Brexit attitudes towards all the EU were always going to be interesting and our survey gave us some fascinating insight into mindsets and purchasing decision making factors. It would appear that people are now more conscious of where products come from but that EU are products still thought to be the best – despite the outcome of the referendum!"

For more information about Giacomini please visit www.giacomini.co.uk