Controlling the spread of bacteria is vitally important in many locations, particularly in hygiene conscious environments such as healthcare providers.
People visiting or receiving treatment in these places are already vulnerable to the spread of infection caused by bacteria, so making sure an effective cleaning routine is in place is imperative, particularly for areas such as waiting rooms, reception areas, wards and corridors.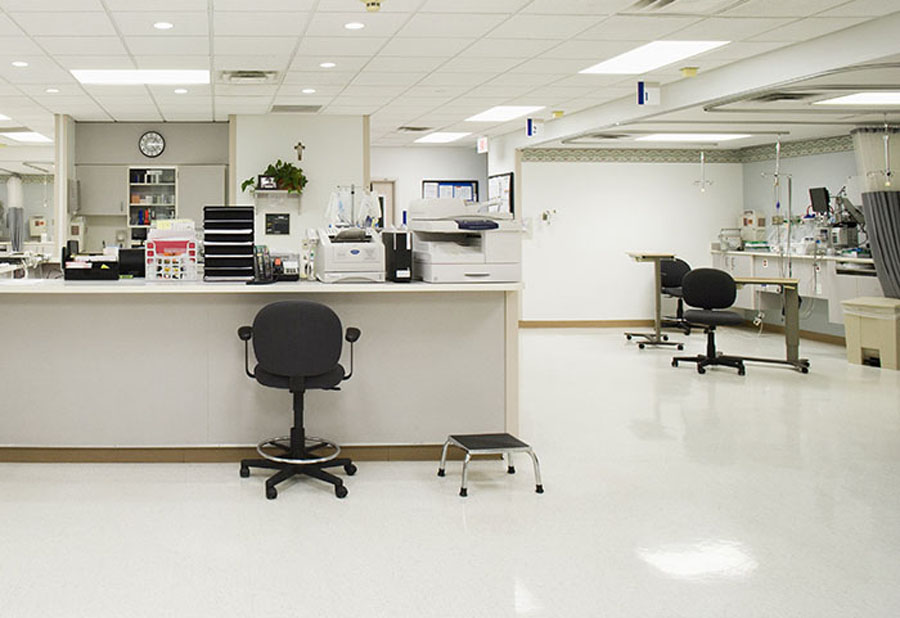 Resin Floor Cleaning is Easier & More Efficient
The benefits of resin flooring in hygiene conscious environments are many. Resin floors create a hard wearing, seamless surface that enables and promotes an efficient cleaning routine.
Where other flooring applications have laborious and chemical heavy cleaning requirements, resin flooring is easy to clean and robust – it can withstand the high temperatures and strong chemicals.
No repair work is necessary from cracks or peeling, and in fact less chemicals are needed due to the seamless finish, so long term cost reduction of cleaning materials and maintenance make it an easy choice.
Step Up with a BioCoteAntimicrobial Resin Floor
At John Lord, we have taken a step further for our customers by protecting our resin flooring with BioCote.
The technology is manufactured into our floors to create a surface on which microbes, such as bacteria and mould, simply cannot survive.
Thanks to BioCote, we are able to achieve up to a 99.99% reduction in bacteria in 24 hours. Among other things, bacteria can cause food spoilage, odours and staining.
Our flooring is designed and perfected for our customers. It is more hygienic, making cleaning more efficient, whilst keeping bacteria at bay in down time.
Specify your own flooring system online or contact the Technical Sales Team for expert advice; +44 (0)161 764 4617, enquiries@john-lord.co.uk, www.john-lord.com.