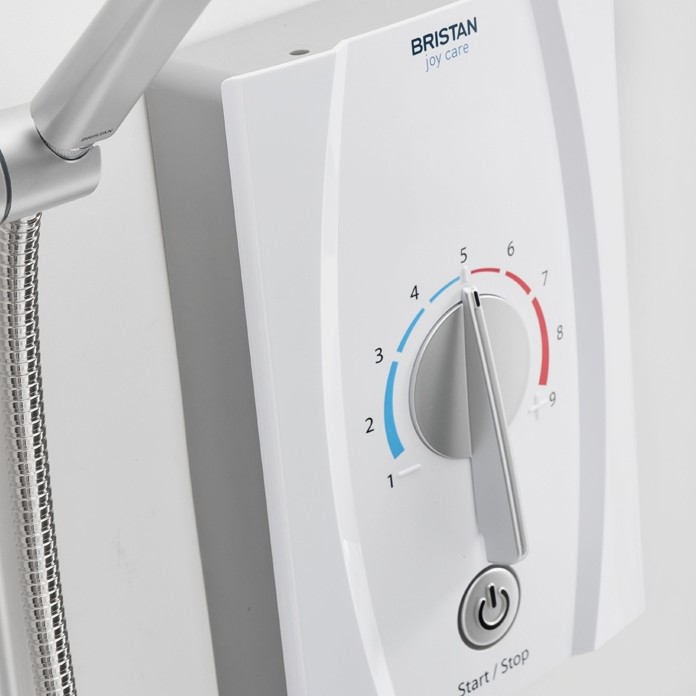 Bristan has launched Joy Care, a BEAB Care and RNIB (Royal National Institute of Blind People) endorsed shower.
Available from July, Joy Care combines shower functionality and fashionable appeal. Designed for people with varying capabilities, it also boasts a sleek design to suit any bathroom setting.
As with Bristan's Joy electric shower, Joy Care thermostatic technology regulates the showering water temperature.
Features include easy to move dials, raised markings and an audible click which bleeps when settings are adjusted, illuminated stop/start button, an LED digital setting display and a grey contrasting back box; all designed to aid any age-related usage.
For further information please visit www.specifybristan.com or, https://www.linkedin.com/company/bristan-commercial